Retractable air hoses are essential for extending the reach of an air compressor around a garage or other space. With the many options available, it may be difficult to choose the right hose for your needs. By checking the size and requirements of the air compressor or tools, and considering the space in your workshop, you can choose a retractable air hose that works for you.

Retractable Air Hose Length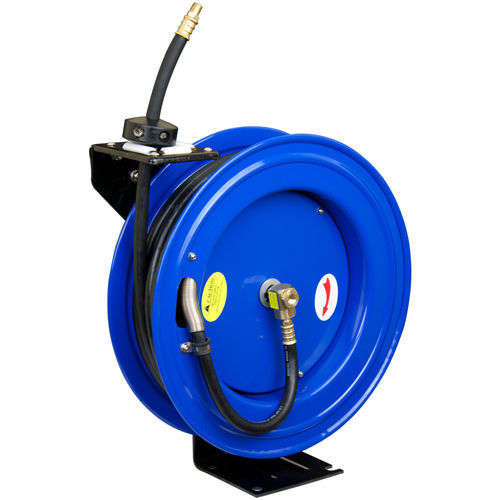 Length is an important factor to consider when choosing a retractable air hose. Because retractable hoses roll up onto a reel, they take up little storage space. However, you need to consider the maximum length that you need based on the size of your garage. If the length of your garage is 30 metres and your compressor works with a 45 metre hose, purchase an air hose at least 30 metres in length. Small home units do not work well with hoses longer than 45 metres.


Retractable Air Hose Size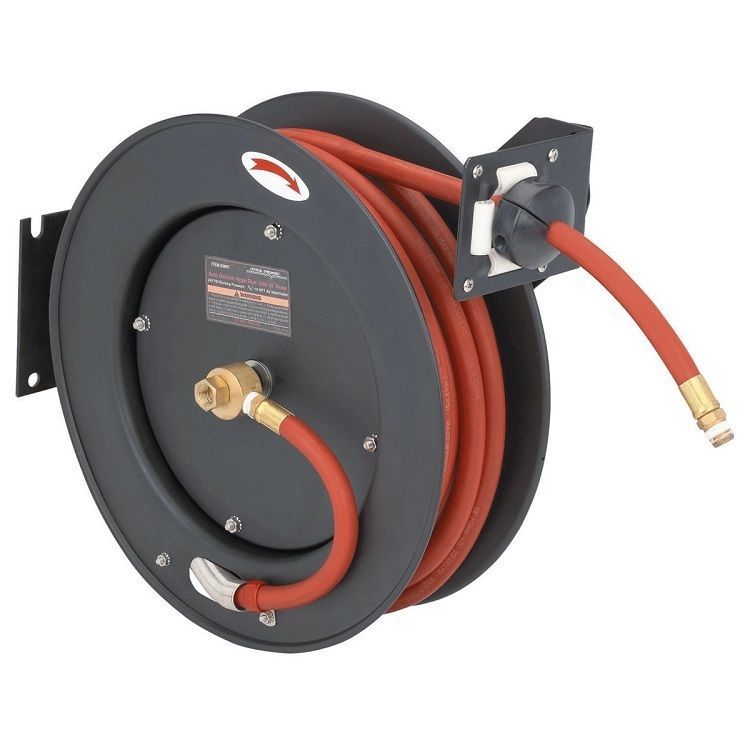 It is important to purchase an air hose based on the size, rating, and horsepower of the air compressor. Therefore, check the original size on the compressor and purchase accordingly. Alternately, check the size of the fitting, or consider the number of air tools on each hose.




Retractable Air Hose Pressure Rating
The pressure rating is another important consideration because it affects how much pressure the line can hold. A very small line has a PSI rating of around 200, but a professional hose might have a rating as high as 1200. Consider checking the PSI output of your compressor in the owner's manual. Most home compressors need between 250 and 600 PSI.

Retractable Air Hose Material
Finally, air hoses come in a range of materials, and you can choose yours based on the required strength, and your budget. A Plastic air hose is the most affordable, but is not suitable for anything but very light pressure. PVC braided line is the most common and features an exterior rubber layer. PVC braided line is durable, good for use in homes and shops, and good for air tools. Polyurethane is the most expensive, but also the most durable option because it is high heat resistant, offers very high PSI, and is non-abrasive.