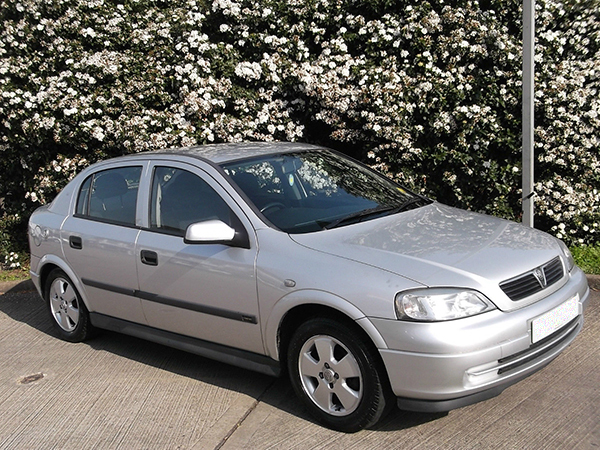 Roof racks provide enormously varied types of luggage storage for a wide range of goods. From ordinary luggage bags to kayaks, fishing equipment, and bikes, the roof rack is an invaluable accessory for many people. A roof rack can avert the necessity of a trailer, carrying everything a family might need for a weekend away, or longer. It may be the most efficient ways to cart luggage around, or possibly the worst if the load is too heavy for the car. There are several things to check before purchasing a roof rack, and this includes the car's weight load capacity.
Despite its versatility and practical usefulness, the roof rack is one of those items that are only needed by some people, and only some of the time. With trailers, vans and wagons, this equipment can be unnecessary, but when additional packing space is needed, it can be thoroughly indispensable. Finding the right roof rack for a Vauxhall motorcar is straightforward on eBay, but ensuring the package comes complete and ready for use, requires the customer to exercise great circumspection in their purchase.
Roof Loads
The principal in carrying loads on the roof is to always carry the appropriate weight and size according to vehicle type. Small boats can be carried on a land cruiser, SUV or jeep, for example, but are not recommended for a saloon. A customer can check their car's load carrying capacity from their manufacturer.
Carrying a load on the roof also raises the centre of gravity, increasing destabilisation, reduces braking capacity and fuel efficiency. A customer must factor in these changes to car performance when packing any load on the roof of their vehicle. The roof rack shape, the cargo bag design, and the way it is secured can all play a part in how well the underneath car performs.
Important Precautions
Although it would be great to encourage buyers with the assurance that buying a second-hand roof rack is always without problems, this is not the case. Despite being a minority, there are some people who sell or auction roof racks which they know have missing parts. An essential but missing part of the rack may be especially difficult to find elsewhere, or be highly expensive. Sometimes, a buyer who purchases an incomplete roof rack is left with a useless item and has to buy a new one. It is these types of scenarios that make it essential for buyers to take careful note of which parts are included with the roof rack they are buying, and that it is fully functional.
Check the Manufacturer's Website
When buying a used roof rack, a customer should first go to the manufacturer's website and select their car's model to bring up compatible racks. They should then find the spare parts list to determine part availability and prices. This gives customers a perspective on how complicated or expensive it may be if their purchase is incomplete.
Check the Item Being Considered
After having gleaned some idea of possible complications that could arise from an incomplete set, and having determined every required component they need, a customer should make sure that their prospective seller can confirm that it contains all necessary components. If the purchase is being made online, and the item's description or photographs do not clearly indicate that all the required items are present, the buyer must ask the seller about it before proceeding any further. If the outcome of their query remains unsatisfactory, the customer should move on to another prospect.
Check the Seller
A customer should routinely check all prospective sellers as much as possible when choosing who to purchase from. As a precaution, the buyer may wish to take the safest option and only purchase from roof rack sellers who represent a company and have a variety of other such merchandise for sale.
Old Roof Racks
Great caution should be exercised in the event that a customer finds old model roof rack for sale. It is common for sellers to list old racks, but just as common for the buyer to be left with a rack they cannot use. Spare parts for discontinued racks are very difficult and sometimes impossible to replace. Therefore, old roof racks should be avoided if possible.
Judging Roof Racks for Vauxhall Cars
Although it is easy to find roof racks that correspond with a variety of Vauxhall motor cars, it is essential that a customer knows the best course of action to take when faced with dubious offers. The below chart may help a customer to remember how prudent they should be when choosing their listed item.
| | |
| --- | --- |
| Scenario | Action |
| | Avoid seller |
| Discontinued model roof rack | Avoid seller, or contact manufacturer to verify part availability |
| Universal fit roof rack | Confirm fit with seller for specific Vauxhall model |
| No photographs of listed item | Avoid seller |
| A no returns policy on item | Avoid seller |
These precautions should be taken as a matter of course when purchasing any used roof rack. Universal fit roof racks can pose a compatibility issue with some cars, and this may include some Vauxhall models.
Choosing the Compatible Roof Rack
There are many roof racks made for Vauxhall vehicles. The customer should choose a roof rack that fits a particular Vauxhall model spanning several years. For example, the Mont Blanc heavy duty roof rack is said to fit all Mk2 Vauxhall Combo vans from 2001 to 2011. A customer should ascertain the type of roof rack they need through a manufacturer-approved website, and selecting corresponding models and series details, or by directly contacting the Vauxhall dealers personally and asking them. With this important information, a customer can then look for the exact type they need. Alternatively, a customer can choose a universal fit roof rack which can be verified to fit their Vauxhall vehicle.
Sourcing from a Website
There are many different websites that a customer can retrieve the necessary model information from. They simply enter their Vauxhall model and series details from a menu list, and the appropriate roof racks, either model specific or other compatible racks, are presented.
Sourcing from Personal Contact
If a customer would prefer to talk to someone, they could use the contact information provided and either email the dealer's customer service representative, or call them. Sometimes it is more satisfying for a customer to have verification of their required item type from speaking with someone; particularly if they are not Internet savvy.
Matching Item
Armed with verified information on the exact type of roof rack a customer may need for their car, they can then approach dealers and other sellers to see if the required type is available. If it is, the customer's next challenge is to make sure that all the components are included. This may require contact with the seller. If the customer's needed item is not listed, they should source it from the manufacturer.
The Two Purposes for Vauxhall Roof Racks
Roof racks serve both professional and domestic needs. Various tradesmen, from builders to electricians, often drive vans and have them installed to accommodate a ladder, amongst other equipment. Accordingly, such people normally use heavy duty roof racks because of the loads they carry. Domestic users typically choose lighter weight roof racks, but heavy duty racks can be used if preferred and compatible with vehicle type.
Heavy Duty Roof Racks
Rhino is an example of a commercial standard, heavy duty roof rack. It is larger, sturdier and heavier than what is typically used domestically. Rhino roof racks are a popular choice for tradesmen with Vauxhall vans, such as the Vauxhall Vivaro. However, Rhino also make domestic racks for non Vauxhall domestic vehicles.
Domestic Roof Racks
Thule is an example of a domestically marketed roof rack. It is a high quality product that comes in various designs for aerodynamic performance. They are available for a variety of Vauxhall vehicles, such as hatchbacks, estates, and saloons, but are also available for a range of other car makes and models.
How to Buy a Roof Rack for a Vauxhall Car on eBay
When you know the exact type of roof rack designed for your Vauxhall car, or one that is compatible with it, enter the specific information into the search bar, such as "roof rack 2005 Vauxhall Opel ", and search the available listings. Use filters to specify condition type and other refinements. Alternatively, if you wish to gain an overview of the many racks available for Vauxhall cars, enter a non specific search such as "roof racks Vauxhall ", and peruse the various listings.
After finding a model compatible roof rack in your preferred style, save the search and see if you can locate any other similar listings with compatible items. This is worthwhile as it allows you to make important comparisons between them. You should carefully read all specification details, terms of sale and returns policies on all items you are interested in. Make careful note of each prospective seller's eBay reputation by reading their customer feedback and its associated score. Also, determine if each of your prospective sellers represent themselves only, or a company.
Conclusion
With the many cargo carrying options available in today's modern vehicles, the roof rack is one among many. However, for those with small or large vehicles, and for those with or without a trailer, the roof rack can be the most logical and efficient solution when particularly large loads need to be carried. The roof rack is ideal for small boats, fishing equipment and surf gear. Depending on vehicle and roof rack size, having this storage commodity can also mean the difference between a two week's holiday or a weekend escape.
eBay is one of the few places where people can find virtually anything, and as the diversity of available goods continues to expand, an increasing number of shoppers are seeing the convenience and price advantages of using this online market. Roof racks for Vauxhall cars, utilities and commercial vehicles are only one of the many auto accessories and enhancements that can be found on eBay.