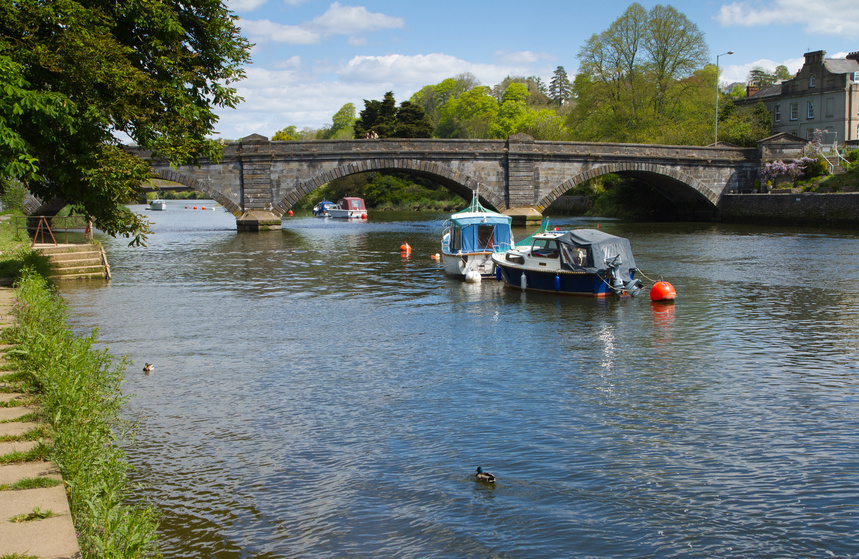 Anyone interested in a sailing holiday, cruise, or sailboat can look on eBay to find a range of options, prices, and availabilities. eBay usually has a lot of options ranging from last-minute holidays put up by cruise companies and travel agencies, to tickets put up for sale by individuals who changed their plans. Usually, if buyers look around, they can find on eBay the destination, time, and type of travel they want for a great price.
A sailing holiday can include almost any holiday that involves a boat or ship, so buyers do have to shop carefully and look around to find what they really want. Options on eBay range from a simple ferry boat trip to the Isle of Man to an-all out luxury cruise to the Caribbean. Setting a budget, deciding where to travel too, what type of luxury to travel in, and how to travel are all important. Buyers can use the following information to help with their decision.
Choose the Type of Sailing Holiday
There are many types of holiday packages sold on eBay so it is very important to differentiate between them. One holiday might include everything and also food and drinks while another might require a number of additional fees. Holidays also range in type from packaged deals such as inclusive hotel and rental car, or simply the sailing holiday. Buyers can learn about the different types of holidays sold on eBay below.
All Inclusive Sailing Holiday
This is usually a very expensive type of sailing holiday because it includes any and all food or drinks. These types of holidays usually advertise that buyers can 'leave their wallet at home' because they do not have to spend any additional money after making a purchase. These holidays are great for anyone who wants to relax without having to worry about anything. However, they are not always very budget friendly options, so it is important to look around and compare holiday packages as well as the price of individual food and beverage items aboard and any required tips for the staff.
Cruise or Travel Miles
Cruise or travel miles are often sold on eBay to be used to help with the purchase of a travel holiday. These can sometimes be used to cover most of the purchase of a holiday, which is great for anyone who would like a very inexpensive trip. Travel miles should be purchased carefully as some do expire and not all of them can be used to purchase a holiday. Buyers can check the eBay listing description, as well as any website where they would like to purchase a holiday with these cruise miles.
Land-Sea Holiday
A land-sea holiday is a package cruise that includes both sailing and time spent on land. These often involve travelling to the destination via a boat and then staying a few nights or a week at the destination before returning home. Others involve staying a few nights or a single night at a range of destinations, which can be fun as well. Buyers should pay attention to the destination, the travel time, and whether or not the accommodations are included in the trip cost.
Sailing Holiday Package Deals
Package deals typically come with extras such as any hotels or rental cars needed already included in the price. While more expensive than only purchasing a sailing holiday, package deals can be considerably cheaper than purchasing each of these items separately. For buyers who need a hotel, car, and sailing excursion, sailing holiday package deals are cheaper than purchasing a sailing only holiday.
Sailing Only Holiday
Sailing only holidays include just sailing. This can be a yacht rental, a sailboat excursion, or a cruise with no stops. These are often a great way to enjoy the sea without paying for extras such as a hotel during the stay. For anyone who wants to sail, take a cruise without stops, or just enjoy the ocean, this is a great and affordable option.
Choosing a Destination for the Sailing Holiday
Depending on who listed the item on eBay, the destination for the sailing holiday can include any number of places. Cruise and sailing destinations can vary but it is always important to pay attention to ensure that they go somewhere the buyer wants to go. For example, some cruises and sailboats visit colder areas such as the Norwegian fjords or follow dolphins while others visit the Caribbean, Pacific, or other warm places. Others might have a less exotic destination such as the Greek Islands or Spain. Check the listing title and description to ensure that the cruise goes to the right destination. Buyers who do not care where the trip goes can simply choose based on the weather conditions of the trip. For example, anyone who wants to spend time in the sun would look for the Mediterranean, the Caribbean, the Pacific, or other warm locations.
Renting Boats for Sailing Holidays on eBay
It is also possible to rent boats or yachts for a trip via eBay. These usually come with a captain or require that the buyer present a boating licence. For anyone who would like to have fun locally but still sail, a yacht charter might be a great way to go. However, these can be just as or pricier than a luxury cruise so buyers should choose carefully. Renting a yacht is a great idea for a number of people, especially those who know how to sail, want to invite extra people on board, or who simply do not have anywhere in particular they would like to go.
Travel Type
Buyers must also choose the type of accommodations or travel type for their journey. For example, yachts, luxury liner cruises, sailboats, and more are all available on eBay. Buyers can typically choose anything they like but it is important to recognise the different types of boats and travel methods before making a purchase as it can greatly affect the type of travel.
| Travel Type | Definition |
| --- | --- |
| Ferry | Large ferry boat, typically two days or less of travel |
| Charter | Boat rental |
| Sailboat | Small boat with physical sails |
| Cruise Ship | Medium sized cruise boat |
| Cruise Liner | Very large cruise boat |
| Ocean Liner | Very large international ship |
| Yacht | Usually a rental, medium sized boat |
| Fishing Boat | Holiday focuses on fishing |
| Safari Boat | Medium to small size boat that usually goes on rivers as well as open ocean |
There are a lot of different types of boats and different sailing holidays. For example, a safari boat is typically used to show the landscape, animals, and sometimes attractions without requiring the tourist to get out of the boat. Yachts and sailboats are usually charter based and can be rented with or without a captain. Liners including cruise and ocean liners typically go for international destinations such as between London and New York. Other options such as fishing boats usually head for fish filled waters and then follow the fish around until the end of the trip.
Comparing Options
Anyone purchasing a sailing holiday on eBay should remember to compare their options. Checking the length of the holiday, the exact date, the price, as well as any additional fees, anything included, and any special features can all help buyers to decide on an exact purchase. For example, one trip might be cheaper than another but might be significantly lower in value. An all-inclusive trip that is only slight more money than one that requires meal purchase might eventually be significantly cheaper. It is also very important to compare holiday times and length of the trip, especially if holiday days are limited.
Purchasing a Sailing Holiday on eBay
If you are ready to buy your sailing holiday on eBay, then you can start your search from the home page of the site. Consider searching for an exact destination such as 'cruise to Spain' or 'yacht charter' and choose based on what you find. You can also choose to browse through all of the options available for sailing holidays to see what you get. There are plenty of options available on eBay so you should find something either way.
A couple of important things to keep in mind when purchasing on eBay include that it is always important to read the full description. Sometimes there are extra fees included in the purchase price, such as harbour fees, but sometimes these fees have to be paid separately. Read the description, check with the seller, and check all of the details of the holiday before buying any holiday package.
Conclusion
It is easy to purchase a sailing holiday on eBay because there are a lot of options and it is very easy make a purchase. Buyers should watch out for listings with additional fees, but should also remember to compare every factor of the purchase including fees, cost of the purchase, and anything included. Comparing the value of every option available can help buyers to find a great deal on the sailing holiday they are looking for.
Buyers can search for the sailing holiday of their choice on the eBay home page and can also browse through options. Important considerations include budget, destination, type of trip, and any amenities included. For example, most people are not looking for a fishing holiday, but these are available on eBay. Checking to ensure that the eBay listing meets all of the parameters for a preferred holiday is very important before making a purchase.