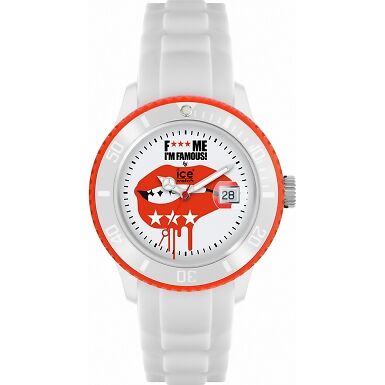 Since silicon is the material used to make microprocessors, it is easy to confuse this with the material that is used to make watches. A silicon, or silicone, watch is one whose body is from the group of polymers called organosilicons, for which the chemist Frederick Kipping coined the name "silicone". Silicone is also commonly used to make watch straps and may feature in search results on that account.
Inside the watch, there may very well be a digital mechanism, but there are some excellent mechanical watches that are fitted inside silicone cases too. There are aspects of the material that have particular relevance in each of the main categories manufacturers work by, namely men's, women's and children's, and there are topics concerning function and design to consider too. Buyers should consider the following two questions when deciding on a silicone watch to buy: How does design and function affects price points, and what impact can silicone have on the respective interests of men, women, and children?
The Advantages of Silicone
Silicone is a polymer that has several useful characteristics. It is lightweight. It has good insulation properties that make it non-conductive to both heat and electricity. It is relatively inert and tends neither to stimulate allergic reactions nor harbour fungal or bacterial growth. As a material for making consumer items, it is resistant to ultraviolet light and so keeps its vibrant colour for a long time. These characteristics between them add up to make a material that is ideal in many ways for making a watch case; thus, it is no wonder that there is an endlessly wide choice of design and function available in the marketplace.
Price Points and Watch Design
Silicone is also, essentially, an inexpensive material, and yet manufacturers use it in watches that are available over a broad range of price points. It is worth looking at three aspects of watch design, function, fashion, and fun, to get a sense of the factors that contribute to a particular watch's place in the market.
Functional designs are not the preserve of men's watches, any more than attractive ones are exclusive to women's. Indeed, many listings describe watches as unisex. There are a range of functions common to designs aimed at both genders, such as date, chronograph, and pressure resistance. There are also various ways of representing the time, either digitally or with the traditional clock face. The latter refers to moving parts inside the case, whether mechanical or electromechanical. Chronograph functions can be implemented at low cost in digital form, but traditionally, they indicate a more expensive type of watch.
Function
Silicone's non-allergenic and lightweight properties make it a valuable material for use in watches designed with sports activities in mind. Although many sports are played without jewellery of any kind, there are some that depend on time awareness, and others where the ability to monitor performance in relation to time is not necessary but is nevertheless desirable. Divers require accurate and reliable timekeeping, and since the marine environment can make exacting demands on articles like watches, the resilience of silicone is a significant asset. A silicone strap, meanwhile, is less likely to get tangled up than an expandable wrist band and wears better than a leather strap.
Another similar type of function-related watch is a tide watch. Silicone's water resistance is an asset here too. The main target for the tide watch is people who work on, in, or near the sea, and people with related hobbies like fishing. These designs include faces that show the state of the tide and also other important considerations, such as the phase of the moon.
Fashion
On the aesthetic side, silicone is a material that lends itself to colourful and stylish design input, but it can also be moulded with considerable precision, which means that a great deal of detailed attention can go into creating the watch's appearance. That makes it possible to implement some notably elegant concepts, and this is where a good designer can add value.
Fun
If there is the temptation to consider function and fashion as masculine and feminine attributes respectively, then a third consideration falls under being kid-focused. This kind of watch is designed to engage a child's interest, sometimes by shaping it to the needs, or just the aesthetics of a particular activity, or by connecting its design to a popular film, television, or musical theme of the moment.
Women's Watches
Although in most respects, the topics that attract attention regarding watch design are gender-transparent, there are a few that are not. One aspect where women's watches may diverge from men's is the designer label. Most of the popular design houses have ranges to suit both genders, but there is divergence among the more exclusive brands.
On the function side, there are one or two vocation-related designs that appear in searches. Nursing is one of them: Silicone fob watches are almost exclusively aimed at women; male nurses apparently prefer chunky steel designs. Women's sports watches can be found right across the price spectrum, from items where postage is a larger cost than the price of the watch itself to expensive designer branded models.
Men's Watches
Men's sports watches have just the same price profile. If there is a theme that predominates among men's silicone watches, it is bold and chunky designs, often with a military or high-tech flair.
Children's Watches
When thinking about children's watches, it is important to keep some parameters in mind regarding the age of the recipient. This is good general advice, but it is particularly appropriate with silicone watches because the material lends itself so well to activity-related themes. First of all, children learn to tell the time around the ages of seven or eight. They can start younger, and younger children can be entertained by a suitably amusing watch even if they cannot yet tell the time.
Between the ages of around 11 to 15, the early secondary school years, they are tuning in to specific activities and interests for which a particular watch design might be a welcome asset. As they reach young adulthood, play becomes sharply diminished in its appeal, but vocational themes and personal appearance figure more largely.
With so many listings on eBay advertising products that are said to be suitable for men, women, boys and girls, it can be hard to isolate the ones that suit young children specifically. One tip is to focus on brand names. The number of results is reduced, but it should be a quick task to decide whether, for instance, a Hello Kitty watch is going to fit the bill.
Buying Silicone Watches on eBay
The main thing to be wary of when searching for silicone watches on eBay is that watches might appear in a set of results because the strap is made of silicone, even if the case is stainless steel or another alternative material. Beside that hazard is the fact that watches of all kinds are available in abundance at the very lowest end of the price range. Among these results are items that look like more expensive watches, but elements included are for display only.
With that caution noted, the simple way to begin the process of buying a silicone watch on eBay is to begin with a simple search and then work with the filters to drill down to the kind of listings that particularly interest you. To find a men's designer brand, for instance, you can type "silicone watch" into the search window on eBay's home page, and then progressively filter the results to narrow them down to, for example, available Swatch models. To find a women's equivalent is just a case of choosing the "womens" filter rather than the "mens" and then the appropriate designer. For example, here are some Technomarine women's silicone watches.
Along with the results of a search for silicone watches, there are filters that allow you to eliminate results according to strap material. Honing in on carbon fibre, for instance, clears the way to some attractive premium designs that make use of this advanced material. The other main filters are for "display type" and "features", which lets you focus on particular requirements, such as date, chronograph functions, or a backlight facility.
Conclusion
The first thing to consider when setting out to buy a silicone watch is to settle the generic questions. When it is for one's personal use, many of these are foregone conclusions. In this case, questions, such as the gender of the wearer, the type of activities that he or she might want to engage in while wearing it, and the clothes that might be worn with it, are all easy to resolve. When buying for other people, some research and negotiation might be in order.
The particular virtues of silicone are the guide in one way or another. As a lightweight and waterproof material, it features in designs aimed at water sports enthusiasts. Its low thermal conductivity makes it a comfortable choice for wear during athletic pursuits. For wear as a fashion accessory, silicone's UV resistance ensures vibrant and durable colouring. All these aspects add up to an attractive package, and eBay's extensive listings include deals to suit every pocket.