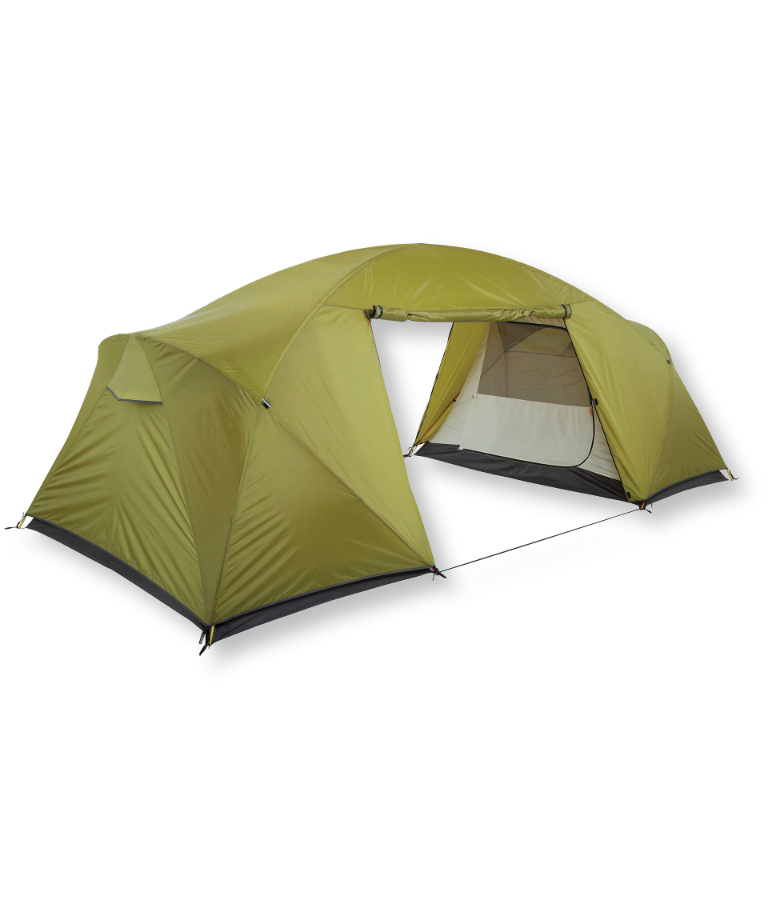 eBay is a great place to buy a tent online and has plenty of designs on offer to suit the amount of people and weather condition it's needed for. The tent is an essential item used when camping so demand for them is always high – either for recreational campers or more serious excursions. Whether in the market for a tent for a specific reason – a summer festival or a school trip for example – tents are durable, so you can always keep hold of it for years afterwards in case it's needed again. This guide will explain the best ways to search out the right tent and how to safely acquire one from eBay in a secure manner.
Components of a Tent
Although a simple concept, the tent has different parts that make up its structure. Underneath is a table briefly outlining the main separate components that are required to pitch a tent:






| Components | Description |
| --- | --- |
| Poles | In nearly all types of tent, the poles are needed to provide structural support and keep the tent upright. Rigid and flexible poles are available. They are usually made of metal and are foldable, allowing for easier transport and storage. |
| Pegs | The pegs are an essential part of the tent; their job is to keep the tent secured to the ground. They assist with support and provide security from windy weather conditions. |
| Groundsheet | The groundsheet is used to provide protection and comfort from the hard or wet earth whilst sleeping. They are usually sewn into the inner tent but you can obtain extra groundsheets if needed. |
| Rain-sheet | A waterproof rain-sheet is used to protect the top of the tent from precipitation in adverse weather conditions. Additional sheets can be used if necessary. |
Types of Tent Available
There are a variety of different models of tent available on eBay which are suited to different requirements and how many people it is needed for. Below is a quick run through of the main types of tents recreational campers will need:
Frame Tent The frame tent is the most recognizable and traditional style of recreational tent. They are built by using rigid poles which provides a good framework if erected properly. As they can be on the heavy side and take longer to put up they are not that common any longer for casual or first time campers.
Ridge Tent The ridge tent has the familiar rectangular base and pointed roof shape we associate with tents. They are one of the easiest tents to assemble with poles erected at each end to provide support. The old fashioned design has made them less common nowadays however.
Dome Tent A popular tent and widely used for general camping, the dome tent is relatively simple to put together. It usually only needs 2 or 3 flexible poles that overlap each other over the top. Once the poles have been inserted, the dome tent is freely movable to whatever position you'd like it to be, due to its light nature. However, because of this it may not be suitable for extreme conditions.
Cabin Tent The Cabin tent is a larger design, with the purpose of providing more space for larger parties or families who want to make the most out of their camping experience. It requires several larger poles and quite a bit of effort to set up, but once erected provides good height and a generous amount of space.
Hoop Tent The main design feature of hoop tents is that they use curved poles at each end in order to provide its support. Its curved shape means any water drains off easily. They are usually found as 1 or 2 person tents, providing adequate floor space. Hoop tents are one of the lightest designs, making it ideal for backpacking or hiking.
Pop Up Tent The most recent innovation in the camping industry is the pop-up tent. Its biggest selling point and attractive aspect is the fact it doesn't require poles, and will literally spring into formation as soon as it is unpacked. Their effortless nature makes them extremely popular with recreational tent-users.
These are the main types of tent the general camper will come across, especially on eBay, but there are a few more exclusive designs that are available on the market for more particular or advanced users. These range from:
Old style tents such as Yurts or Pups.
Geodesic tents which are suitable for extreme weather conditions.
Much larger and more expensive Marquees.
Multi-room tents.
Modern-day inflatable tents.
What to Consider When Buying a Tent?
Always keep in mind how the tent will be used. For a frequent camper or regular festival goer then its best to search out a tent that is more durable and can cope with a range of weather conditions. Bear in mind:
How many people are likely to use the tent and how much stuff will you all need? If travelling with a large group or children you may need more space to accommodate everyone's needs.
The poles may be rigid and long if you select a bigger tent – this would require suitable transport space, perhaps the roof of car.
Another thing to consider is the difficulty of the tent to pitch. Are you accustomed with how to set it up correctly and securely?
Consider the physique of the tent users. A two-person tent may just about fit in two larger people but they may not have much excess space.
Are you camping in a hot climate? Does the tent come with mesh covers which can keep flies and other insects out?
Do you have enough space to store the tent when travelling?
Buying a Tent Online
Scouring the internet is the most economical way of finding a tent. The advantage is that the broad range available can be evaluated from the comfort of a home. This way can assess your needs and explore all the options available in the market. eBay has plenty of tents on its website, either available to buy instantly or to bid on against other potential buyers.
Choosing eBay will allow the user to narrow down their search. For example if you are looking for a tent for three or four people, this option is available in the sidebar on the left hand side of the page. Plenty of results may still appear on the screen so there is the option to reduce them even further. Preferences include:
The condition of the tent.
The maximum price you're prepared to pay.
The item's location for delivery purposes.
How long the item is listed for, as you may need the tent urgently.
The brand of the item*
* Recognisable and popular brands include Vango, Gelert, FieldCandy and Outwell amongst others.
Using eBay to Buy a Tent
After taking into account the requirements and finding a suitable tent listed on eBay, ensure to read the item's description carefully. If the tent has been used before, some parts to it may be missing or be faulty. (Don't worry if this is the case either as eBay also has a large market for tent accessories and spare parts.) If you need the tent as a one-off for an upcoming festival, what are the delivery conditions and will it arrive in time for it?
In the case of tents, the best and smartest course of action is to ask the seller a question. Enquire about all the details of the tent, for example:
The amount of poles it comes with and their size? Are they foldable?
How many people it can comfortably fit inside?
Is it easy to assemble?
Does it protect from adverse weather conditions?
Buying Safety Considerations
As well as the tent itself, there are a few safety aspects to take into account when using eBay. Check out the details of the seller and their transaction history.
Do they have negative feedback comments left on their profile and if so, what was the story behind it? Be wary if this is the first item they have sold an item. Read the tents' description carefully along with its terms and conditions and be sure to ask the seller a question if unsure about any of the details.
Conclusion
The popularity of festivals and outdoor pursuits has made the tent market prosperous in the UK. When looking to buy a tent, ask yourself the basics; how do you intend to use it? Is it suitable for the weather and can it fit everyone inside? Do you want a new or used tent? Remember, there is no reason why second-hand tents would be not still functional.
When you know your preference then using eBay is a smart way of finding the best deal online. You can also check other websites for different reviews of the tents that have appeared on your eBay search. If you are confident about the purchase then use PayPal as a safe way of completing the transaction. Make sure to be accustomed with eBay's terms and conditions.