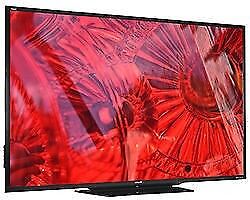 Still think 1080p HD is cutting-edge? Think again. Whether you are looking for a cinema-like experience for your
home theatre setup
at home or simply want top bragging rights within your group of friends, the TV is one device where you can easily have fun going over-the-top. In this article I'm going to spell out the ins-and-outs of buying a
luxury television
(this article will cover both the top-of-the-line TVs for normal consumers as well as the top-of-the-line TVs for luxury consumers). I'll talk about pricing, features, specific models and what technologies to what's in the future so you can be sure to stay one-step ahead.
Unlike cars, houses, watches, jewellery or other luxury items, luxury TVs, while extravagantly priced, tend to become outdated rather quickly (we all know a guy who has a huge ugly box sitting in his living room from 15 years ago). If you want to always have the latest and greatest TV experience, expect to keep your setup for no more than 2-3 years. That said, if you buy the right set with an eye toward utility, it's possible to find a nice workhorse that will last you for the better part of a decade.
Today, a luxury TV is more than just big. It's smart. It's a pioneer in consumer technology that won't be available on regular TVs for years. It pushes the limits of the viewing experience and immerses viewers more deeply in the stories they see unfolding before them. This buying guide will tell you everything you need to know about buying the best TVs money can buy. Note: this article will only focus on TVs that are actually on the market right now, as opposed to experimental or concept models that manufacturers might show off at a trade show.
Learn What Features Make A TV Top-Of-The-Line
If you want a TV that goes above and beyond the average, there are a few key features you will be looking for, most of which I have listed below. You might not find each and every feature packed into a single TV (in my experience and research, each TV model tends to have it's own personality and standout features), but you can find the combination that best suits your needs.
Screen Size: 75" and Up
4K Ultra HD Resolution
High Refresh Rate (at least 240Hz)
Touchscreen and Voice-Activated Remote
Smart (Connected): Apps, Wifi and Web Browser
Web Cam
3D
Slim
Light weight
Learn About Top-Of-The-Line TV Models
I've selected the flagship models from the top TV manufacturers to give you an overview of what's out there. This list is arranged by screen size from largest to smallest (but the pricing of the Sony far and away outdoes it's competition, as you'll see).
Sharp: Aquos 90" LC-90LE745U (£10,999.99) - This TV officially holds the title of Big Kahuna. Measuring a category-leading 90", this Aquos is the world's largest LED TV. This smart TV has a built-in web browser which means you don't need an app to access your favourite sites like Facebook or YouTube. As a nice addition, built-in WiFi means less cord clutter and faster/easier access to connected content. Like any self-respecting luxury TV, this Aquos features 3D technology described by the manufacturer as Full HD Active 3D. The AquoMotion 240 technology provides enhanced motion resolution which is great for sports, action flicks or hardcore gaming.
See all Sharp TVs
.
Sony: 84" XBR-84X900 4K Ultra HD TV (£24,999.99) - This massive 4K TV from Sony measures in at a whopping 84" making it not only the largest, but the highest-resolution TV Sony has ever produced. This amazing 4K screen contains no less than 8 million individual pixels. Nearly 3 quarters of 4K theatres around the world use Sony's 4K technology--the same Super Resolution technology packed into this beautiful set. Two monstrous sidebar speakers flank the sides of this TV. At 50W, this 10-unit speaker system features S-Force Front Surround 3D which simulates 5.1 surround sound... vibration free. Of course, this TV wouldn't be complete without 3D, which looks nicer than ever thanks to the brilliant 4K resolution. For gamers, this set offers something special: SimulView. This feature lets you play multiplayer games without the need for a splitscreen (via a PlayStation 3 or 4 console). Sony's version of a connected TV makes use of the Sony Entertainment Network which features thousands of movies, TV shows, video games, online videos and music. Available made-for-TV apps include Netflix, Facebook and more.
See all Sony TVs
.
Vizio: M-Series 80" Class Razor LED M801d-A3 (£3999.99) - As the name makes things clear, this M-Series TV is 80" of LED awesomeness. Just because it's the cheapest TV listed here doesn't mean it doesn't deliver a superb viewing experience. The Razor LED technology combines brilliant picture quality with vibrant colours and Earth-friendly energy savings and allows for a very thin screen design. This TV isn't just smart; it's fast AND smart thanks to a revamped interface, more apps than ever and built-in WiFi. Features like smart dimming, a blazing fast refresh rate and ultra-sharp contrast means you can still boast about having one of the top TVs without actually having to pay the top price. One standout feature is the cinema-quality 3D, dubbed Theatre 3D, is noticeably brighter than other 3D offerings and has a wider range of viewing angles.
See all Vizio TVs
.
Samsung: 75" LED 9000 Series Smart TV (£6,999.99) - This Samsung may have the smallest screen of those TVs I've listed here, but it sure packs some unique features that you won't find elsewhere. Like what? Glad you asked. How about a Smart Touch Remote with a built-in microphone and trackpad that gives you voice and gesture control as well as the ability to control your TV from a smartphone app for starters? Additionally, this one-of-a-kind set is compatible with an Evolution Kit allows you to keep your TV updated with the latest and greatest new technologies from year to year. This Samsung comes with the Smart Hub which contains Smart Content like apps, a web browser and signature services (think family, fitness and kids). Want to Skype from your TV? Now you can with a built-in webcam. Samsung's AllShare Play feature mimics Apple TV's Airplay and allows you to show content from any DLNA-connected Samsung device. Oh ya... super-slim curved bezel? Check.
See all Samsung TVs
.
Conclusion
If size matters most to you, Sharp has you covered. If you're looking for the highest resolution, Sony can deliver. If, however, you are looking for value, look no further than Vizio. If you simply want to impress your friends with cool features and gadgets, Samsung can't be beat.