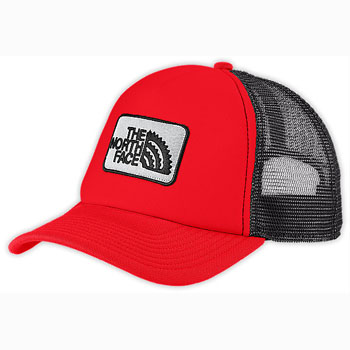 Trucker hats are not just for long distance lorry drivers. These mesh-backed baseball-style caps are a great choice for anyone who wants a billed cap that can keep the sun out of their eyes without their head overheating. Just as the bill shades the wearer's face, the foam font provides a place for them to display their team or motor company affiliation, and the mesh back ensures the scalp stays ventilated. They are inexpensive, lightweight, and comfortable on almost any size head. Some wear a trucker hat for the fit or comfort, while others wear them to emulate celebrities who have taken up the style. They are worn by men, women, and children from every walk of life and in almost every part of the world. Regardless of race, age, religion or nationality, almost anyone who uses a car can find a trucker hat that will fit their style and meet their needs.
Origin of the Trucker Hat
The trucker hat entered popular culture in the 1970s. Originally worn by American truckers, these hats were often found at truck stops and convenience shops for a nominal price. In some cases, they were even given away as advertising, fostering their rapid adoption. The basic design with the high peak made them perfect not only for advertising, but it also made them an excellent choice for someone who primarily needed a hat to wear while driving a vehicle without air conditioning in summer. The bill provides shade for the eyes, while the mesh helps prevent hot air from getting trapped against the scalp, particularly when worn by someone driving a vehicle with the windows down. While the mesh back does not provide protection against direct sunlight, this is not a factor for someone inside a vehicle.
Differences Between Trucker Hats and Baseball Caps
Despite the visual similarity, it is important to remember that a trucker hat is not the same as a baseball cap. Both share the same basic form, but they differ in both construction and appearance. A trucker hat is much taller than a baseball cap and put together in a different fashion. A baseball cap is normally made of six equal sections, which meet with a button at the top. There is a seam down the centre of the front, and the hat is relatively low as the body of the cap curves back to the centre. The front of a trucker cap is normally made from a single piece of foam that is notably wider than the front two panels of a baseball cap, and much taller. In fact, the front of a trucker cap often rises almost vertically, providing an excellent surface for graphics and advertising. The rest of the body is made of a plastic mesh, which is usually a different colour than the foam front and bill. The end result is a comfortable hat that can easily be customised with graphics and logos.
What to Look for In a Trucker Hat
One of the best things about buying a trucker hat is that one size really does fit almost everyone. It is possible to find trucker hats in different sizes, but for the most part people simply adjust the strap at the back to fit their head. At least this is the case for the majority of adults looking for a traditional trucker hat. Someone looking for a designer trucker hat, or a trucker hat for a child may need to pay attention to sizing, but they are the exception, not the rule.
Traditional Trucker Hats
These are the trucker hats that first appeared on the American road. They are both widely available and extremely inexpensive. Most of these hats come in fairly bright colours and frequently display prominent advertising across the front, often for something like a garden tractor. Someone buying a hat like this is probably not going to be using it to make a fashion statement, instead they will most likely be using the hats as they were originally intended, as headwear worn while driving on a sunny day. These are often the hats that celebrities are seen wearing.
Designer, Customised, and Statement Trucker Hats
Rather than bearing the emblem of an auto manufacturer or other sponsor, these hats often say whatever the wearer wants them to say. Wearers can take advantage of custom screen printing and the large surface on the front of the hat to make everything from humorous to political and religious statements. These caps are also widely available, although not perhaps in the same numbers as the more traditional trucker hats. Hence, they not only provide an avenue for customisation, but also let the wearer make a statement that may not be possible with other caps.
The following table shows some of the differences between the traditional and the designer or fashion versions of the trucker hat:
| Feature | Traditional | Designer |
| --- | --- | --- |
| Price | Low | Medium to high |
| Size | One-size | Variable sizes |
| Availability | Wide | Wide, but medium for any particular design |
| Designs | Advertising | Anything imaginable |
Whatever a person wants, there is a good chance that they can find a trucker hat to meet their desires.
Choosing a Trucker Hat
When choosing a trucker hat, there are a few things for the buyer to keep in mind. The first is budget, as that will be a major determining factor of which kind of trucker hat will best fit their needs. All trucker hats are essentially the same insofar as function goes. They share the high crown, single-piece front, and mesh back. The biggest differences, apart from price, are on the front panel and in the sizing. Traditional trucker hats, which are much easier on the budget, are often either blank or come with the same front advertising they have had for decades. The higher-end designer hats not only cost more, often a lot more, but also come with a much greater variety of images or designs to choose from. They are also more likely to come in multiple sizes, making them easier to fit for some people.
The real key for most people is deciding if they want a particular, unique design on the front of their trucker hat. Those who are more than happy with the habitual bright colour palette and tractor company or automobile advertising on the front of their hat can happily buy a trucker hat very inexpensively. However, someone who wants a particular slogan or image on the front, a hat that makes a statement, may find they have to pay more, but the tradeoff is that they get exactly the hat they want.
Where to Buy a Trucker Hat
Trucker hats are everywhere. Those who prefer to shop in person can find them at a petrol station almost any time they pull off the motorway to fill up. They are also available in many high-street shops, as well as those tiny convenience places that stay open all night. People who would rather shop on the web have access to an even greater variety, without leaving the comfort of their own home. They can find trucker hats at most major Internet retailers, as well as online auction sites such as eBay.
Buying a Trucker Hat on eBay
eBay is an excellent place to buy a trucker hat. You can find a wide variety of hats quickly and easily, and have the hat you want on its way to your home in short order. All you have to do to start is type the words in the search box, there is one on every eBay page, and watch as the results appear on your screen. Once you are on the results page, you can use the filters in the sidebar to narrow your search down to just the trucker hats you want, whether by price, size, or even brand. You can also take advantage of the sort functionality to focus on the hats that best fit your needs.
After finding the trucker hat you want, the next step is to find a seller. The best place to start with this is at the seller's profile page where you can see everything from their feedback and location, to what else they might be selling. You can also read their shipping policies, such as whether they allow local purchasers to pick their hats up in person, or whether it is possible to save money by having them ship several hats together.
Conclusion
Trucker hats have come a long way from the days when they were handed out as free advertising to lorry drivers who wanted something to keep the sun out of their eyes and heat off their heads on long drives in trucks without air conditioning. These days they have gone mainstream, being worn by celebrities, to people who just need something to shade their eyes on a summer trip. Despite their appearance, trucker hats are not baseball caps, and their tall fronts provide a perfect canvas for all sorts of images and slogans. Customised hats can carry almost any message, while those purchasers with a more limited budget may find themselves advertising a garden tractor or a motor company. The beauty of these hats is their universality, which has quickly translated to ubiquity. There is a trucker hat for every budget and for every ideal. All the buyer has to do is set their budget, find a design they like, and drive off into the sunset with a new trucker hat shading their eyes.