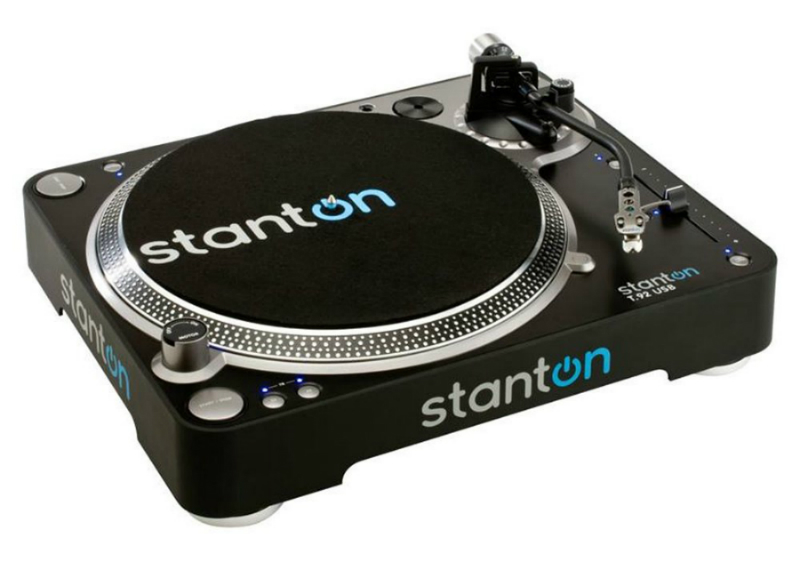 A turntable is the common name for a record player, gramophone, or phonograph used to play vinyl LPs or records. The turntable is available in a variety of qualities, sizes, and models, and can be purchased on eBay as a new or used model. Turntables are also sometimes known as DJ decks when used for DJ purposes which can include playing records, scratching, beat mixing, and more. Many people collect vinyl records, while others simply prefer the sound or already have an extensive collection of vinyl records that they do not wish to part with.
There is a variety of reasons to purchase a turntable, but whatever the reason, an appropriate phonograph can be found on eBay. Buying a turntable on eBay should involve researching the style and type of turntable that is needed, as well as setting a budget, deciding between a new or used turntable, and choosing features such as built-in mixer, speed settings, automatic functions, and other functions discussed here.
Does the Brand Matter?
A major consideration for most buyers is the brand name of the turntable. While this is often a personal and budget consideration, it can sometimes be a quality indicator as well. In most cases, a mid-range priced turntable is of similar quality whether it is a popular brand or not, but a higher priced brand name might offer a great deal more quality than a budget brand. Other than that, the brand is purely a personal consideration and should not affect an eBay search too much.
Instead of purchasing a brand name on the simple believe that it is a good buy, the buyer should research online reviews, the feedback of the eBay seller, as well as the features and performance of the turntable as listed in the product description. Some turntables offer a variety of qualities at similar prices, so it is important to do a little research before making a purchase.
Types of Turntables
The standard turntable offers no other functions than playing a vinyl record but may or may not have automatic features. Many people prefer an automatic turntable because it auto-lifts the arm at the end of play, meaning that there is no chance of the arm skipping across the record and damaging it. A fully automatic turntable can be quite expensive because it usually also offers the option to place the needle on the disc automatically after being turned on. A semi-automatic turntable only lifts the arm, which is normally the desired function.
Multi-deck turntables are also more frequently referred to as DJ decks, but generally feature at least two platters, meaning that two vinyl records can be played at once. This feature is not necessary for most homes and can be quite costly and space consuming, as well as expensive to ship. However, many music lovers find that the extra platter gives them the ability to preload a second disc, therefore cutting down on time between the first and the second disc. Multi-deck turntables can often be quite expensive to ship due to their large size, so eBay buyers on a budget might want to consider buying from local eBay sellers so that they can pick up the turntable in person.
Turntable Variations
Turntables can come with a variety of functions, and are generally categorised by what they do or how they play. For example, some turntables feature stop and start buttons, automatic features, or even multi decks or platforms for playing more than one vinyl. On eBay, most turntables are categorised under either home audio equipment or DJ equipment, which allows the buyer to easily choose a category with the general features that suit their needs. For example, a DJ turntable is more likely to have extra features and functions, while a home audio turntable might be more focused on sound quality, as appropriate in the home.
Stop and Start Buttons
Stop and start buttons are excellent for anyone who wants to quickly switch between music, or who does not want to lift the arm of the turntable each time that the record is ready to stop. These buttons are also an excellent function for anyone who wants to play a specific song and then stop it later. Stop and start buttons are excellent for both DJ and home use and can usually be found on eBay by looking up 'DJ deck' instead of 'turntable'.
Turntable Arms
Another variation of the turntable is the arm. Options on eBay include turntables with an S or swivel arm and those with a straight arm. Both are excellent for playing in homes although most professionals state that while the S-arm reduces the risk of skipping, the straight arm offers slightly better sound quality. Most turntables intended for the home are produced with a straight arm, so the type of arm is not usually a consideration.
Cartridge Types
Depending on the turntable, it can have one of two types of cartridges including MC (moving coil), and MM (moving magnet). Moving magnet cartridges are more common due to the fact that they produce a higher voltage of energy and therefore louder sound. Most people pair an MC cartridge with a separate amplifier for better sound. However, many people consider the MC offers a purer sound quality than the MM, despite needing additional amplification. For home use, the difference is minimal unless played at top volume so most eBay sellers do not list the type of cartridge, unless they are selling it separately from the turntable.
Choosing an eBay Seller
Anyone looking for a popular turntable model might find multiple sellers with the same piece of equipment. In this case, it is usually wise to compare the eBay sellers in order to make the best purchase decision. Good comparison factors include the location of the seller, which is likely to affect the time and the cost of shipping; the price of the turntable, which might vary depending on the condition, age, and price range of the turntable; and the seller's feedback score.
Purchasing a turntable from an eBay authorised seller means buying a turntable in factory condition, with any factory warranties still in place, which is preferred by most people. For large turntables or even stereo bundles containing a turntable and audio equipment, many buyers might also want to consider checking the location of the equipment, and finding a turntable that they can pick up, rather than having it shipped to them.
Buying a New or a Used Turntable?
Most people automatically choose to purchase new turntables, but many people also choose to purchase them used. There are many different turntables available for sale on eBay including new and used models, which is where most buyers have to make a decision. There are a variety of reasons for purchasing used turntables including finding a more affordable version of a high quality player, budget reasons, and for collecting an older model. Old electronics are 'chic', which makes them popular, especially when they are still in good working condition.
However, there are a few considerations for purchasing a used turntable on eBay. In most cases, it is necessary to replace the cartridge of a used turntable, unless the previous owner has specified that it has already been done. An older cartridge and needle play lower quality sound and might actually damage vinyl if it is in bad shape. This can cause a vinyl to skip, scratch, and waver as it plays. However, this problem can be solved by simply purchasing a replacement cartridge. Some eBay users also choose to sell their old turntables for scrap or parts, so that others with the same model can cheaply find the repair parts they need.
Buying a Turntable on eBay
Whether you are looking for new or used turntables, eBay has a wide selection that ranges from high-quality professional DJ options to very affordable budget ones. You can search for anything from a specific style to a specific brand, depending on your wants and needs. Considerations before purchasing your turntable on eBay include deciding what is your budget, what type of turntable you want, and how soon you need it.
Start on the home page of eBay and then search for what you are looking for. A specific brand search could be "Technics SL 1200" (which is often considered one of the best turntables ever made) for a specific model, or 'Numark TT1650 direct drive turntable' for an adjustable speed turntable. Other options include simply looking for a "new turntable" or "used turntable", for basic or generic results. Generally, you can modify your search to any specification you want, and if you do not find what you are looking for, broaden the search to other similar turntables. Usually eBay has what you are looking for on either a local or international part of the store.
Conclusion
Turntables can be purchased on eBay new or second hand and can come with a wide range of different features, options, and even electric parts. Anyone buying turntables on eBay should consider that international purchases might need a power converter and that a used turntable should be purchased with a new cartridge in order to protect the vinyl played on it. Turntables include household record players and DJ decks with many functions including start and stop, swivel arms, and even built-in mixers for full sound control.
Some people prefer to purchase specific brands, while others prefer to research product features and reviews in order to ascertain quality before buying. Purchasing a well-known brand is usually considered a guarantee of quality, especially when purchasing a pre-owned turntable in good condition. With a variety of features, styles, and brands to choose from, anyone looking to purchase a turntable should be able to easily find what they are looking for on eBay.