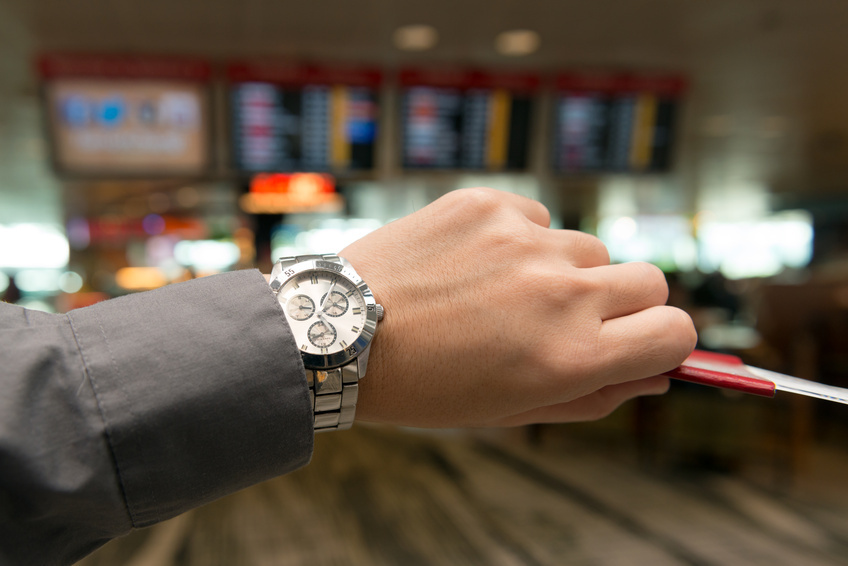 Quartz watches keep excellent time, but an automatic watch, or chronograph, retains the romance of classic watchmaking at its finest. These essential men's accessories last for decades. Purchasing a used automatic watch made by a top brand allows men to honour the sophistication of this watch's legacy.
Automatic Watch Features

Men's automatic watches are self-winding. As the owner goes about his daily activities, the movements of his wrist keep the watch powered. The watches do not use batteries, and quartz crystal does not regulate the movement. Some automatic watches are water-resistant, but it is best to only swim or shower with watches that are water-resistant to 100 metres. In the watch industry, any watch feature beyond timekeeping is a 'complication'. A vintage Omega Seamaster has a day-date complication, and a contemporary Invicta 6525 Subaqua Noma IV has complications that include a diver's scale, a day-date display, three sub-dials, and a tachymetre scale.
The Automatic Watch Wardrobe
Men purchasing used automatic watches for daily wear should select watches in good working order that complete some part of the basic watch wardrobe. This wardrobe includes a metal link watch for the office, a top-quality black leather band watch for semi-formal events, a men's chronograph watch with complications for weekends, a sports watch, and a diving watch or other men's waterproof watch for the beach.
Famous Automatic Watches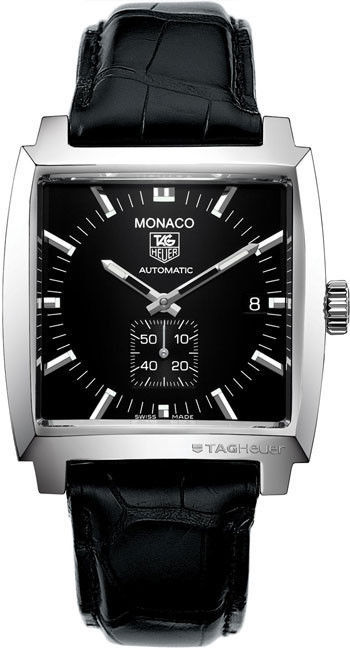 Several automatic watches are famous for their place in the history of watchmaking or just their place in history. The Omega Speedmaster was the first watch on the moon, for example. U.S. astronaut Buzz Aldrin and the rest of the Apollo 11 crew wore Speedmasters when they made, 'One small step for man...' in 1969. The Cartier Santos was among the first wristwatches designed specifically for men. Louis Cartier created it in 1904 for Brazilian aviator Alberto Santos-Dumont. The Cartier Santos automatic version appeared in gold and steel in 1978. The TAG Heuer Monaco is the first men's automatic waterproof watch with a square case. Steve McQueen wore a version with a blue face in the 1971 film 'LeMans'.
Buying Vintage Automatic Watches
Men selecting vintage automatic watches should decide whether they are purchasing for personal preference or for appreciation. Like any collectable, watches vary in resale value. Values vary depending on condition, a model's history, and premium features such as the included metals. Original documentation adds value, especially if it includes serial numbers. Truly limited editions are also more valuable, although some manufacturers still produce large quantities of 'limited' watches. Watches connected with historic figures or events also tend to increase in value.