Baby Born dolls are renowned for the lifelike functions. They not only tear, feed, drink, and wet, but can also take a bath. These dolls come with a wide assortment of accessories, letting children care for their baby as if it was real. When shopping, consider buying a used Baby Born doll; you can find many options in like new condition at a fraction of the cost.
Types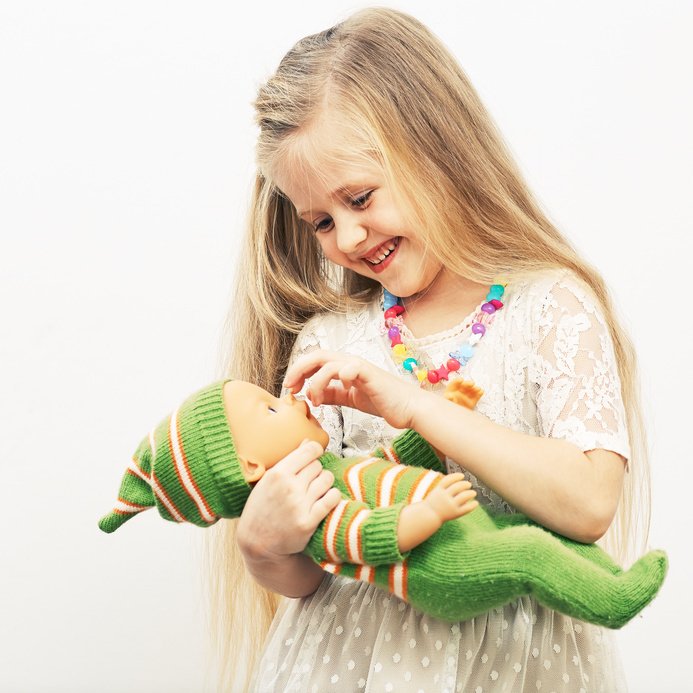 Baby Born has manufactured dolls for over 20 years. In addition to their current line, the company has created a wide assortment of Baby Born dolls, each of which are capable of completing various feats. The Baby Born Love to Tumble performs summersaults when placed sitting upright, while the Baby Born Mommy Look I Can Swim automatically swims on her own when placed in water. Still, the Baby Born Dance with Me moves to the beat of all kinds of music when connected to an MP3 player and even comes with her own special song. A removable outfit for extended fashion play is also included.
Condition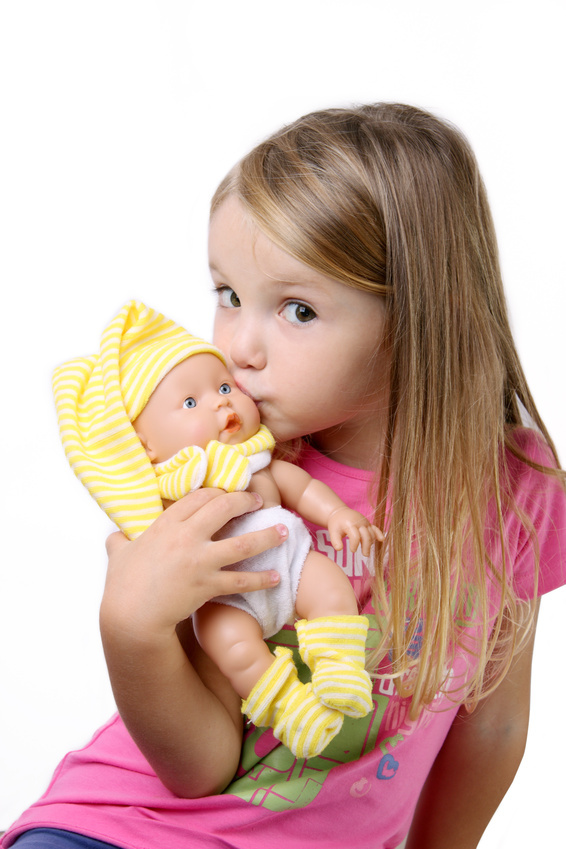 Baby Born boys and girls come with a chip, that when activated, release various effects, including sound, light, and motor. When purchasing used, make sure that this interactive feature functions as intended. Buyers should also ensure that it still has movement in its head, legs, and arms. Still, thoroughly examine it for signs of wear and tear. They are made primarily of soft PVC and feature a fabric body stuffed with polyester fibres or a plastic body. While it is possible to clean dirt from the surface of the doll with a damp cloth and mild detergent, stains from felt or ballpoint pens may prove difficult to remove.
Accessories
Many Baby Born dolls come with several accessories, including a plate and spoon, a potty, a dummy, a Baby Born nappy, and a sachet of baby doll food. When buying used, make sure that all Baby Born accessories are present and accounted for. If any components are missing, be sure to factor this into the cost. Still, you can separately purchase other accessories, such as Baby Born clothes, prams, car seats, pet vet dogs, interactive Baby Born baths with ducks, and carrier slings.
First Loves
Baby Born First Love dolls are specially made for infants. Ideal for cuddling, these baby dolls quickly gain rank in the hearts of millions. Whether looking for a doll to help your child to sleep or to aid your child in role-playing, these washable dolls make the perfect addition to any household. They come with a rattle inside, so make sure to check for it when buying used.