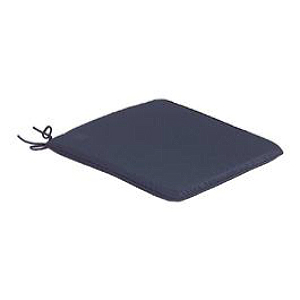 A used cushion pad is a bag of material previously used that goes within a cushion cover. The pad is useful for sitting, kneeling upon, or leaning against it. These can often be bought used, which saves money compared to buying a brand new item. Ensure that the intended purpose of the cushion is well assessed before deciding on a final purchase.
About Used Cushion Pads
The cushion pad is a timeless object to achieve comfort and to provide protection against a hard surface. Use the pad on or off furniture, depending on its specific function. For example, place the pad on a wicker chair to soften the seat. The pad, in addition to providing comfort, can also serve decorative purposes within a room. With a cushion cover over top, for example, it can add interest to the couch on which it sits. Rooms of the home that often have cushion pads are the dining room, kitchen, living room, office, and children's playroom. In addition, there are outdoor cushion pads for the home patio or porch. It is always a good idea to check through sites like eBay not only to find a good value bargain, but also to make sure the most appropriate cushion pad is found. The origins of cushion pads date back to cave man times. Back then, leaves and petals were the filling for cushions, and the covers were made of animal skins. In the Middle Ages, pads were bigger than the majority made today. Many of the pads were made of leather. Today, used pads are made of many types of material and often sit on top of furniture pieces.
Choosing Used Cushion Pads
While personal taste affects which used cushion pad to buy, other factors to consider are the functionality of the pad and the style of the surrounding room. There are many kinds of cushion pads to choose from and they are made of many different materials.
Used Cushion Pad Material
Used cushion pads come in many types of filling. The most common materials are polyester and cotton, although there are other types available too. This table lists common materials and describes each one.
| | |
| --- | --- |
| Polyester | The strong fibres of polyester make this material a common choice for cushion pads. Polyester is durable and highly resistant to stains. Given its durability, polyester is a good material to use in a children's playroom or in a kitchen. Many indoor pads are made of micro fibre while outdoor pads are made of poly fill, which is a polyfibre. |
| Cotton | A 100% cotton cushion pad is very soft and high in comfort. A pure cotton cushion pad is a good choice for a bedroom or other place for relaxation. |
| Poly Cotton | Poly cotton is a durable blend of polyester and cotton. The combination creates a soft yet stain-resistant cushion pad. Functional yet comforting, the material suits the living room, children's bedroom, and office. |
| Feathers | Feathers provide a very soft filling for cushion pads for when a high level of softness is preferable. Feathers do not suit outdoor use, as they are not mildew or mould resistant. |
| Down | Down is a soft and luxurious material for a cushion pad. Down makes for a very soft pillow in the bedroom or on a living room chair or couch. As down is not waterproof and is not mould or mildew resistant, the material does not fare well outside. |
| Silk | Silk (genuine or faux) is a luxury material that suits high-quality furniture and decor. The fabric is delicate, which makes the pad more suitable for a living room than for children's playrooms. |
| Chenille | Chenille is a yarn that attracts and holds dust. Despite this disadvantage, chenille has an elegant look as a cushion pad. Its soft texture suits a living room, dining room, or office. |
| Leather | Whether genuine or faux, leather is strong material for a used cushion pad. As well, leather has an elegant, classic look. The material, however, is not stain resistant. Due to its low level of durability, leather is a decorative accent in a living room rather than a playful object in a children's area. |
| Suede | Soft to the touch, a used suede cushion pad is comfortable to sit on or lean against it. For example, use the suede pad as a seat for a dining room chair. The suede material has a luxurious appearance as well that makes it a nice decorative item in a living room or. |
When the material for a used cushion pad fits with the style of the room that surrounds it, the pad works harmoniously with the room decor. By also selecting a level of support and comfort for the pad that matches personal preference, the correct choice of item is made. In addition, consider the durability requirements for the pad, based on the type of room in which it will sit. If the pad goes in a porch, for example, select a material that is resistant to mould, mildew, and stains. Many outdoor cushions are made of poly fill, which is highly resistant to the elements. A poly fill pad on a bench or lounge chair is durable as well as being comfortable and long lasting. It is also highly fire resistant.
Other Used Cushion Pad Options
There are other customisable options for used cushion pads. The options include colour, size, and shape of the pad. When the pad fits into the area where it will rest and matches the room around it, the pad accents the room. The table below explains the available options for used cushion pads.
| | |
| --- | --- |
| Colour | White is often the colour for of cushion pads. If colour is preferable instead, there is a variety of colours available for used pads at eBay. The shades add interest and style to a room when no cover goes over the pad. |
| Size | There are many sizes of used cushion pads. A pad that fits within a cover, if already purchased, and that is proportional in size to the furniture it sits on is a quality purchase. |
| Shape | Common shapes for used cushion pads are square, rectangle, round, and rounded back. When the shape of the used pad matches the shape of the cover to go over it, a good fit is achievable. |
Along with choosing options for used cushion pads, the decision-making process also involves learning more about the used condition of pads. The Description sections of items on eBay list details about wear and tear. If questions remain about the current condition of a pad, contact the Seller to find out more information. Seller contact details are available under his or her user name, located at the top right hand corner of any product page. Contact methods include email and phone.
How to Find Used Cushion Pads on eBay
On eBay, a search for used cushion pads starts at the homepage. At the top left-hand corner of the homepage, select All Categories. Next, click Home & Garden from the menu that appears. On the Home & Garden page, choose Furniture & Living from the list on the left side. Select Home Decor and then click on the Categories list for the word Cushions. Narrow the search by clicking Cushion Pad and then under Condition select Used. The search narrows even more according to specifications for Material, Main Colour, and Room. The search box on the eBay homepage is another way to look for used cushion pads. Simply entering a key word or phrase into the box brings up relevant search results. Examples of key phrases are "leather used cushion pad&" or "white cushion pad". Hit Enter or click the Search button to activate feature.
Conclusion
A used cushion pad provides support and comfort within the home or office. The type of material to choose must meet personal preference for levels of comfort and support. For example, a poly cotton blend of cushion pad is soft yet has a durability level that exceeds 100 per cent cotton material. A used cushion pad that suits room style and available space enriches the character of the space. There are many used cushion pads to choose from, for indoor or outdoor usage, on eBay.