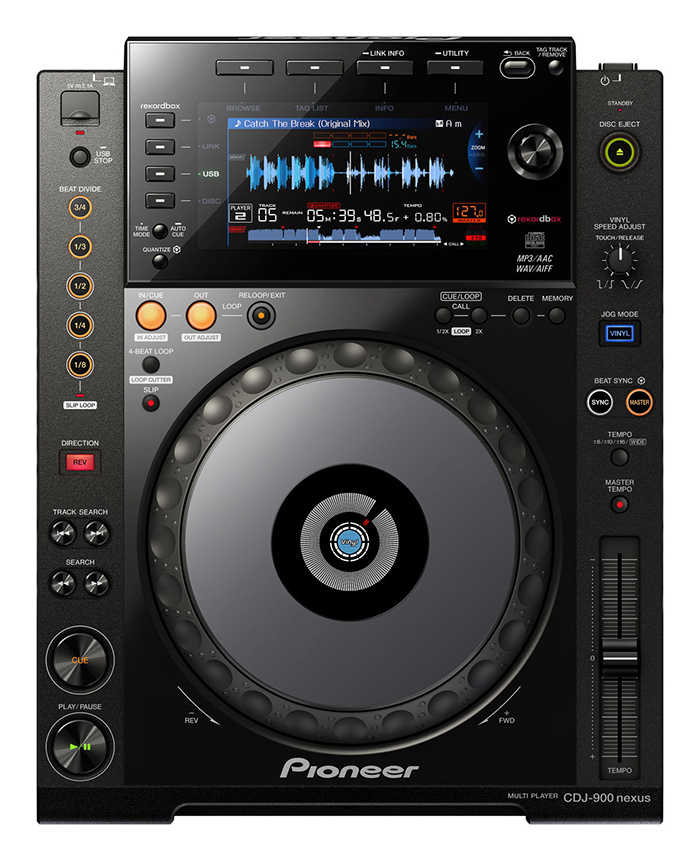 As mobile phones become increasingly capable of storing and managing audio files, music fans are letting go of their MP3 players in favour of a single device that acts as a jack of all trades. Portable media players have not lost their relevance, particularly for professional DJs and audiophiles who like to carry all their music tools in their pockets. Hard-disc DJ MP3 players do double duty as pocket players and external hard drives, but their grandest asset is in the audio quality they achieve through lossless and uncompressed file formats. This allows them to precisely replicate the sonic clarity compact discs achieve. For DJs who don't experiment with the scratching techniques that are possible only with turntables, lightweight pocket players with gargantuan storage capacities are a convenient way to turn an entire music collection into a portable, high speed player. Advanced players come with tools that turn their owners into authentic DJs, providing scratch emulation tools and built in effects. Many of the most beloved DJ MP3 players have been discontinued, making online auction sites such as eBay the most accessible vendors for these powerful pocket-sized gadgets. Hobbyists use DJ MP3 players to keep their tracks perfectly cued so that they can focus on the entertaining pursuits of the party. Pre-programmed playlists allow amateur DJs to play back the tracks they have spliced on their home computers. Playlists are readily available for spontaneous events. The syncing and high quality recording capacities of high end players come with more robust price tags and greater sonic rewards.
Weight, Size, and Capacity
Models that cram only 1,000 tracks into a system with a flash drive-sized memory are easily portable and light. Those capable of carrying up to 40,000 songs demand a sacrifice in terms of weight. The higher the storage capacity, the heavier the player. Hard disc options suit those who want to interface between their players and computers with ease and complexity. Ergonomics are imperative for audio fans likely to use their players often. Devices should have readable interfaces and buttons that can be pushed comfortably with one hand before being transferred to the pocket.
| | | |
| --- | --- | --- |
| Mac-based players and first generation flash based memory players | Maximum storage of between 2 and 4GB | These are lightweight, small players that are easy to transport. Models that support external memory cards can have their storage capacity extended. Lengthy playback time is balanced by reduced storage capacity. |
| USB host or first generation flash memory card player. | Variable storage between 500 MB and 5 GB. | Flash memory cards are more durable than hard drives. USB interfaces allow the transfer of audio files between interfaces at high speeds. |
| Late Generation Flash Memory Players. | Maximum storage of 128 GB. | Modern solid state versions manage about 30,000 tracks. Power efficiency extends battery life. |
| Hard Disc Players. | Minimum storage of 160 GB. | These bulky devices stores up to 40,000 songs but are less durable than flash based players. They are prone to skipping and can only be sourced through e commerce sites such as eBay. |
Choose Playable File Formats According to Music Quality
Any digital DJ worth their salt spends some time becoming acquainted with file formats and their influence on audio quality. While treble and woofer settings go far in enhancing the quality of sound emitted by DJ MP3 players, there's little that can be done to improve a poorly compressed audio file.
| | | |
| --- | --- | --- |
| Lossless and Lossy audio | Lossy formats steal pieces of audio from tracks during compression. Lossless files offer compressed and uncompressed audio files that don't detract from audio quality. Compression is done by deleting inaudible sounds. | Uncompressed lossless files copy music directly from its original format without alteration. Lossy formats detract from sonic clarity but are easier on storage space. |
| MP3 | This is the most common and detested file for DJs, since audio quality is low. | The convenience of compact files allows audiophiles to store more music. MP3s include album covers and track data such as song titles for greater ease of use. MP3s recorded at between 256 and 320 kbps retain CD quality audio. |
| Advanced Audio Coding/MP4 | An updated version that is similar to MP3 but offers a higher grade audio experience. | Lower bitrates are possible, producing higher quality audio with lower kbps. This format is a popular one for DJs interfacing between computer software and a portable player. |
| WMA | A lossless format that is standard in Microsoft operating systems. | Allows stereophiles to move music between Microsoft-based operating systems, but is incompatible with Mac based players. |
| WAV | A lossless format that is popular amongst DJs and highly compatible with a variety of portable players and other digital media. | Cannot record album art and information, but sound quality is high enough to have attracted a wide base of professional users. |
| Apple Lossless/m4a | An audio format honed purely for Mac operating systems and media. | Universality amongst popular DJ programs is low. Consumers loyal to Apple prefer this format for its lack of compression, which retains audio quality. |
Audiophiles who collect their music from multiple vendors generally find it difficult to avoid owning multiple file formats, which is why fussy DJs often choose MP3 players that can manage several formats at once. Loyalists who work with less adaptive brands overcome this problem by converting files to their preferred formats via desktop or laptop software.
The Benefits and Drawbacks of Repurposed DJ MP3 Players
The most overt advantage to choosing used DJ MP3 players is the fact that higher quality is generally available at a reduced price, allowing passionate music fans to pay entry level costs for higher tier products. For those who are motivated to become professional grade amateur DJs, used portable players have a more important advantage: Many brands have discontinued some of their best DJ MP3 players in response to the growing technology available in mobile phones. The latter devices are not yet advanced enough to offer the functionality and sound quality that DJ MP3 players do. Other benefits and drawbacks apply uniquely to the purchase of used portable players.
| | |
| --- | --- |
| Support | Operating DJ quality MP3 players can be complex. Audiophiles will want to take advantage of the sophisticated features they receive. eBay's remote support line helps DJs to optimise the functionality of their devices through the appropriate upgrades, codecs and internet service providers. |
| Model Generations | Recently released MP3 players will have more advanced features and, often, a heftier price tag. At times, choosing only a model that is only one generation older chops a significant chunk off the price. Popular items with high tech features can be acquired by lucky bidders through eBay auctions. |
| Auction versus Direct Sale | The fixed price option allows for immediate shipping of portable players. Auctions typically result in lower prices for DJ MP3 players. |
| Verify Specifications | Make sure that the specifications expected from the chosen model are indeed in keeping with expectations. Asking the seller if the portable player has a particular connection or display ensures that the device will be compatible with existing audio equipment. |
Buying a Used DJ MP3 Player on eBay
Shopping for used portable music players on eBay is simple. After completing the free registration, use the search feature to look for the broadest range of DJ MP3 players listed. Check off the Used option under conditions in the left hand column of the page. This will open up a range of previously owned MP3 players with various specifications such as built in CD players, pitch adjustments and CD DJ decks. On this page, there is a link to a listing of standard MP3 players. Products can be clicked on, which will open up a page of specifications. Here, questions can be emailed to sellers about the product and previous queries by others can be read. Auction and Buy it Now tabs can be selected according to preference. Transactions can be paid for securely using the recommended PayPal option. Other eWallets, credit cards transfers and Escrow services can also be used.
Conclusion
For audiophiles, the collection of music from CDs, Internet downloads and friends is almost as entertaining as working with re-edits and production. For novices, DJ MP3 players are an excellent way to begin experimenting with sound quality, faux scratching and minor production tasks. Those who simply want to enjoy a programmed play list while interacting with visitors need a lighter, less versatile MP3 player with an interface simple enough to enable organised filing of extensive music collections. Accessories such as headphones, subscriptions to music services and large LED screens all contribute to the fun of using the device. Authentic music enthusiasts will be most concerned about audio clarity, frequency and sound stage depth. It is said that dynamite comes in small packages and DJ MP3 players prove the cliche by delivering CD quality sound with enough power to reproduce a stark symphony experience.