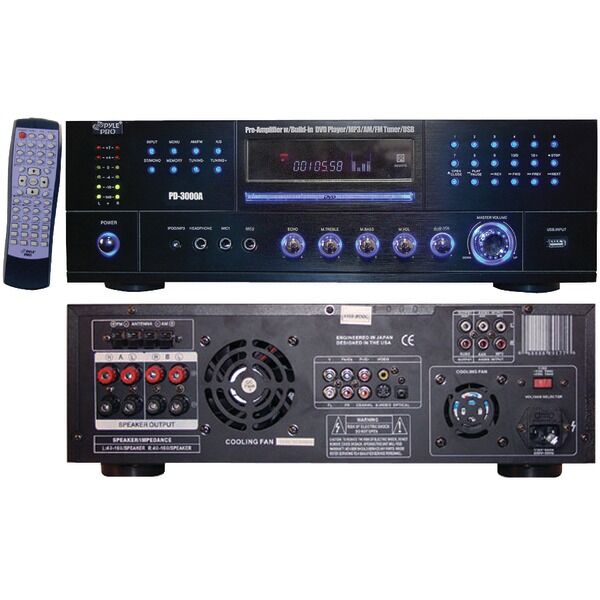 When one thinks of radio, one thinks of AM and FM radio. Digital radio is a new type of radio that operates with a compressed format called DAB or DAB+. Digital radio allows a device to receive a signal that is far superior to analogue radio signals. Many commercial FM stations broadcast simultaneously on analogue and digital transmissions. While digital radios are capable of receiving an analogue signal, the reverse is not true of analogue radios. So if the listener wants to listen to digital radio services, they have to purchase a receiver that can pick up digital radio transmissions. However, these digital radios can be costly.
Rather than laying down a lot of money for a new digital radio, a buyer should search online venues for used digital radios.. For instance, eBay has a large selection of used digital radios from which to choose. When searching for a used digital radio, it is a good idea to become familiar with the features and benefits of digital radios, and the types of accessories that are available for digital radios.
What Is Digital Radio?
Utilising the same digital technology used to in compact disc players,, digital radio transmits and receives processed signals, providing sound quality similar to that of CDs. This is because digital radio signals suffer less interference than analogue signals.
AM and FM Radio
Analogue radio works by attaching a radio programme to a radio wave called a carrier. This process is called modulation. When a radio programme is added to the carrier wave in a manner that causes the carrier's frequency to modulate, the result is frequency modulation, or a FM radio signal. To send an AM signal, the peaks of the carrier wave are made bigger or smaller, and since the size of carrier waves is known as its amplitude, the result is amplitude modulation, or an AM signal.
Digital Radio Transmission
Digital radio works by having a transmitter send out signals that are broken into bits and coded with numbers. These fragments are broadcast repeatedly many times to ensure that the transmission is received. If the fragments are delayed or interrupted, the receiver is still able to piece the signal together. Digital radio operates over a wide band of radio frequencies. This band is about 1,500 times wider than the analogue radio frequency band and allows a digital signal to carry six music programmes or 20 speech programmes in one stream. With multiplexing, signals can be blended together so that part of the stream may be music, while other parts might be text explaining what music is playing, who the artist is, the name of the DJ, and the name of the radio station, among other things.
The Switchover to Digital Radio
Because digital radio is easier to use and resistant to interference, radio stations in the UK are promoting the switchover from analogue to digital radio. The BBC first tested digital transmissions in 1990, and then followed with a public test in 1995. Since then digital radio has become quite common in the UK, with 103 transmitters and two national DAB ensembles along with 48 local and regional setups that broadcast over 250 commercial and 34 BBC radio stations. The UK intends to completely migrate analogue radio to digital radio between 2015 and 2019.
Digital Radio Features
Not only does digital radio offer substantial improvements in clarity and sound quality, digital radios are also much easier to use than their analogue counterparts. One simply scrolls through the names of the different digital radio services to find a station and a programme. Gone is the need to memorise the frequencies of the radio stations. In addition to the traditional features found on an analogue radio, a digital radio includes an audio analyser, similar to what is found in stereo systems. With an audio analyser, the bass can be adjusted for a deeper and richer sound. Some digital radios have a review feature that enables one to rewind and replay the last 15 minutes of the digital broadcast. The various features of digital radios are listed below.
| Digital Radio Features | Feature Description |
| --- | --- |
| Equaliser/Analyser | Allows for adjustment for bass and treble |
| Internet Radio | Ability to stream thousands of regional and international radio stations from the Internet |
| LCD screen | Display the current radio station, a clock, and the name of the song being played as well as the artist's name |
| Line Out | Equipped with a 3.5 mm 'line out' plug which allows for a connection to a larger stereo or home entertainment setup |
| Line In | A 3.5mm 'line in' plug can be connected to MP3 players with compatible technology to play music through digital radio speakers |
| Podcasts | Radio segments downloaded from the Internet using an Internet-ready digital radio |
| Preset | Quick access to favourite stations |
| Streaming | Play music streamed through a network, such as MP3 files, saved on a computer |
| Wi-Fi | Play music stored on a home computer through the use of a home wireless network |
As new technologies come to the forefront and are integrated into digital radios, great potential exists for a device that is much more than simply a radio for listening to music. A digital radio literally opens up a whole world of radio programming to the user.
Digital Radio vs. Internet and Analogue Radio
Digital radios can receive an extensive number of stations which are available in a digital format, so not only can one listen to their favourite stations, there are also the exclusive-to-digital stations to consider. And because digital radio does not experience the same type of interference that analogue radios do, the sound is crystal clear and completely free of interference. It is important to understand the differences between digital radio, internet radio, and analogue radio in order to better illustrate the benefits of digital radio.
Analogue Radio
Analogue radio operates over a large range of frequencies. There are numerous channels and analogue radio is available to 98.5 per cent of the U.K. population. Analogue radio works by modulating electromagnetic waves, and is designed in such a way that any noise from pre-amplifiers and signal conditioners, transmitters, or receivers, gets mixed into the transmission, causing noise. Although FM radio suffers less interference than AM radios, both types of radio transmissions are affected by physical barriers such as walls. A receiver, or radio, and an antenna is necessary to receive an analogue signal.
Internet Radio
Internet radio is streamed online. A user can access programming from 6,000 stations worldwide, including hundreds of regional U.K. stations. Some Internet radios have the 'Listen Again' feature, which allows content to be paused or fast-forwarded. This feature ensures that a listener never has to miss a minute of their favorite radio show. Internet radios can also access digital music libraries stored on personal computers. This way a user can access personal playlists with no interruptions from radio advertisements. Barring an Internet outage, sound quality is good and is not affected by terrestrial obstacles like buildings and electrical interference.
Digital Radio
There is no need to remember wavelengths or frequencies. One simply chooses a station name and listens to the station's programming or music. Digital radios display the song titles and artists names, as well as track news with scrolling headlines. Some digital radios allow one to pause, record, or rewind digital radio programming. The user does not suffer distractions such as hisses, crackling, or fading. The sound quality is therefore superior to analogue radio. There is none of the natural static that plagues analogue radio services. Some digital radios are equipped to connect to a home's Wi-Fi network. This allows the radio to stream online content like podcasts and access Internet radio stations. Currently 85 per cent of the U.K. can receive digital radio. Along with being much easier to use, some of the newer model digital radios have incorporated a visual element that allows pictures to be synchronised with radio broadcasts, news, and weather. Some digital radios can be quite costly, making the option of buying a used digital radio a great idea. There are hundreds of listings for used digital radios on eBay.
Accessorising Digital Radios
There are many accessories that one can purchase to use with digital radios. For instance, rechargeable batteries allow the user to take their portable digital radio anywhere. A buyer should consider buying a memory card, too. Some models of digital radios allow one to insert a memory card and save content to listen to later. A 1 GB memory card can store about 500 songs.
An FM car radio can easily be upgraded to accept digital radio signals. The device plugs into the cigarette lighter much like a portable satellite navigation system.. A digital radio aerial is attached to the windscreen which then sends the signal to the car radio.
How to Buy a Used Digital Radio on eBay
When you are ready to start your search for a used digital radio, simply enter the keywords that best describe what you want into the search bar at the top of any page on eBay. For example, if you enter 'used digital radios&' into the search bar, the local search engine will pull out all the current listing for used digital radios. You can further narrow the choices by selecting the 'digital' and 'used' search filters on the results page. You can also sort the listings based on the quality of the seller. This way, the search engine will only show listings for sellers who have attained 'Top-Seller' status. Some members achieve this distinction by successfully adhering to all eBays policies and procedures in regard to selling and delivering quality goods.
After you have decided upon the used digital radio you would like to buy, read the listing carefully. Take careful note of the pictures of the used digital radio. You should examine the photos for obvious signs of wear and tear. Most often the damage is just a scratch or two and this will in no way affect the proper functioning of the radio. If information regarding the condition of the radio is not listed, click on the seller's username and go to their member profile. Once there, simply click on the contact link and ask any questions you may have.
Conclusion
Digital radios receive digitally broadcast radio signals, allowing for better sound and diverse programming, including access to hundreds of radio stations. Digital radios are also easy to use, as one simply selects the name of a station from the display. Digital radios can also access web-based radio stations through the use of broadband Internet connections. While analogue radio operates over a wide selection of radio frequencies and offer many stations, it cannot compete with digital radio when it comes to the sheer variety of programming available at the user's fingertips. Once the decision has been made to convert to digital radio, the buyer should research all the different types of radios available. This will ensure that they have a good understanding of the features and benefits unique to each model of digital radio. When the buyer is ready to buy a digital radio, they should bypass the expensive options available at local electronic stores and rather buy a used digital radio on eBay.