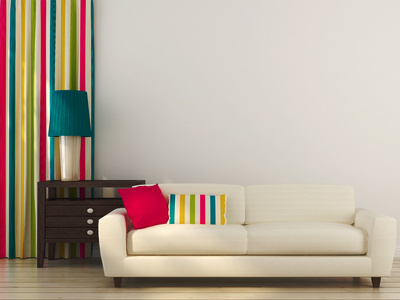 Purchasing used furniture may feel like a risk, because it can be difficult to determine where it has been or what condition it is in. However, you can successfully purchase a used fabric sofa that will fit your home and serve you well for many years, as long as you understand what steps to take when examining it.
Check the Brand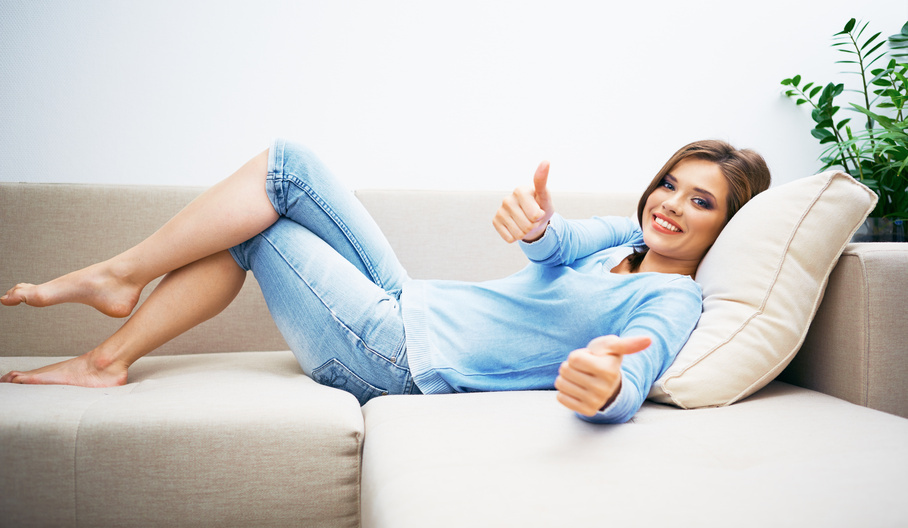 Knowing the brand of couch you are considering can help you determine whether the asking price is reasonable and give you an idea of how well the sofa will stand up over time. For instance, a piece of furniture from an inexpensive retail store will be more likely to require replacement in the near future than a higher-end sofa, such as DFS or Laura Ashley.
Check for Overall Cleanliness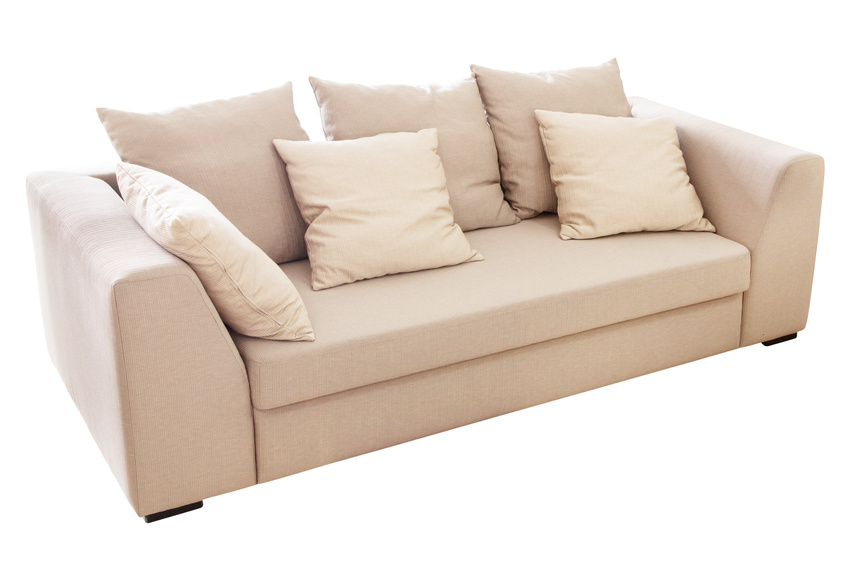 Regardless of its original manufacturer, any sofa can cause major headaches for a new owner if it comes with certain problems, like cigarette smoke- or urine-infused cushions, or bug infestations. When examining a used fabric sofa, look, and smell, carefully for signs of a problem. Strong odours, like pet urine and smoke, can be very difficult to remove from most sofa materials, and bugs can present a truly stubborn problem that you can avoid by simply looking for another piece of furniture.
Test for Solid Construction
Once you find a brand of couch you like that it is free from strong odours and bug infestations, you should examine it to determine the quality of its construction. For instance, regardless of the type of sofa for which you are searching, look for something held together by strong wooden connectors such as dowels, instead of glue or staples. You should also examine the material from which the frame is constructed. Make sure only to purchase a sofa that contains frames made of hardwood, instead of weaker materials like soft wood or particleboard.
Sit on the Sofa
Another excellent technique for determining the quality of the used sofa you are considering is to sit on it. Sitting can provide you with a wealth of information regarding the couch, beyond simply its comfort level. For instance, you can determine the quality of the cushions. If they are very hard or very soft, for example, they will require replacement. Sitting will also allow you to feel how the springs react. If they, for instance, sag or squeak, you will probably need new ones.
Consider Total Cost
Finally, before purchasing a used fabric sofa, consider the total investment it will require. Of course, upfront cost is one factor, and you should avoid paying excessive money for a low-quality sofa. However, other factors include how much restoration or upholstery material and work the sofa will require. These factors contribute to the overall cost, meaning that an otherwise inexpensive couch that requires extensive restoration may end up being a poorer investment than purchasing a more expensive sofa that requires less work.