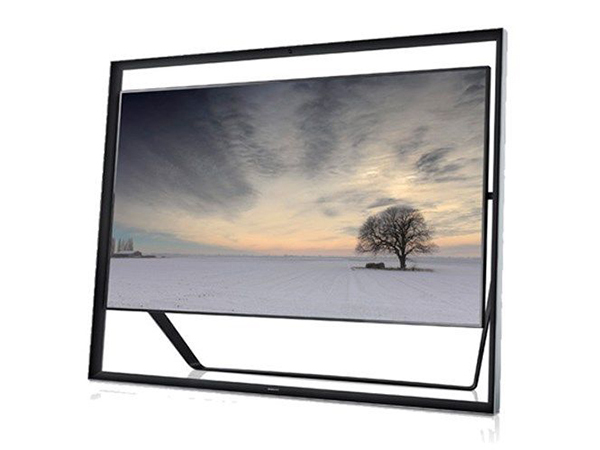 Flat screen televisions are now by far the most common and popular type of household television. There are various types, and it is worth researching the advantages and disadvantages of each, as well as particular features and brands, to find the most appropriate product at the best value.
About Flat Screen Televisions
Flat screen televisions are those with flat panels, as opposed to earlier televisions which used cathode ray tubes and were necessarily bulkier in form. Flat screen televisions utilise various technologies, including plasma, liquid crystal display (LCD) and light emitting diode (LED) displays. They are available in various sizes and frequently have a number of advanced features, such as high definition, 3D capabilities and media streaming. Flat screen televisions are popular for their space saving design, lighter weight and easier manoeuvrability. They can be stood on a television stand or mounted to a wall using fixed or tilting wall brackets.
Choosing a Used Flat Screen Television
Finding the right used flat screen television is a process that depends upon various factors. These include the type of display, size, fittings, design, brand, price and special features.
Display Technology
Flat screen televisions are available in various types, including plasma, LCD and LED. Each has benefits and drawbacks which should be considered when purchasing a used flat screen television. The following table outlines and compares these different technologies.
| | | |
| --- | --- | --- |
| Display Type | Description | Specs |
| | Plasma televisions are phosphor based, like older cathode ray tube (CRT) televisions. The television has millions of gas and mercury cells held between two sheets of glass. When voltage is applied, the mercury vaporises and produces ultraviolet (UV) photons. These photons react with phosphor molecules to create red, green and blue colours which form the picture. | Plasma televisions are typically available in larger sizes, commonly up to 50 inch and more. They are often cheaper than LED televisions of the same size and quality. Some leading brands do not manufacture plasma televisions. When it comes to colour display, plasma televisions are capable of displaying deeper blacks and more accurate colour contrast. They are also noted for their high refresh rates, accuracy in motion tracking and lack of, or minimal, lag. They have wide viewing angles, making them ideal for homes where the television is viewed by many people at different points in the room. However, plasma televisions are not as energy efficient as other types. Like earlier CRT screens which are also phosphor based, they are also prone to screen burn-in, although newer televisions are highly improved in this regard. They can produce a sometimes noticeable shimmer. Plasma screens also lose brightness over time, though again newer screens are less susceptible to this and have longer lifespans. |
| | LCDs use a matrix of liquid crystal cells that is backlit using various technologies. The cells are held between electrodes and filters. Signals from circuits known as LCD drivers control the alignment of the cells, the voltage applied and the amount of colour passed through the filters, producing the resulting picture. | LCD televisions are more energy efficient than plasma televisions. The average energy use of a 42 inch LCD is just over half that of the same size plasma model. They are less energy efficient than LEDs however. LCD televisions are becoming less common with the increasing popularity of LEDs. This means there is less choice available, especially when it comes to larger sized screens, although they are often inexpensive. Newer LCDs have a fast response rate, comparable to plasma televisions, but older models may exhibit some motion blur and lag during fast paced scenes. They do have limited viewing angles. Blacks can often appear grey and washed out. They are not affected by burn-in. |
| | LEDs work in the same basic way as LCDs, but instead of using fluorescent lamps they use hundreds of LED lights. The lights may be either arranged at the edge or throughout the screen. Edge lighting is more common but full array lighting results in better picture quality. | LED televisions are the most energy efficient type, with a 42 inch average energy consumption around a third that of plasma televisions and just over half that of LCDs. Compared to plasma televisions, they are available in slimmer designs and are typically more lightweight. This makes them popular for wall mounting and fitting into tight spaces, as well as giving them an attractive streamlined appearance. They typically have better colour contrast and blacks than LCDs, but colour quality is dependent upon the particular model. However, the slim design of LED televisions also means there is less room for decent speakers. Sound quality varies but it is often poorer than plasma or LCD televisions. |
Size
Standard television sizes include smaller, mid-size and larger screens. Smaller screens are around 19 to 26 inch, while mid-size are 32 to 42 inch and larger screens generally classified as 46 inch upwards. Which size is chosen depends upon factors such as location, room size and viewing distance, as well as how often the television will be used and budget. Smaller rooms such as a kitchen, where the television may be viewed from a shorter distance and space may be limited, will often require a smaller television. This especially applies if the television is viewed in standard definition, where up close viewing may clearly show the pixels and other picture noise. Larger rooms, such as a living room, may require a mid-size or larger television. High definition (HD) enables a larger screen to be viewed from the same distance as a smaller screen viewed in standard definition, without the interference of any picture noise. For example, a 32 inch in standard definition can be viewed at the same distance, typically around two to three metres, as a 40 inch in HD. Large televisions are only suitable for bigger rooms with a decent viewing distance. They can provide an excellent viewing experience, especially for theatrical films and high paced sports events, and particularly when viewed in HD.
High Definition, Smart and 3D Televisions
Modern televisions have a number of special features and functions to enhance viewing and interactivity. These include high definition (HD), smart technology and 3D capability, outlined in the table below.
| | |
| --- | --- |
| Type | Description |
| | HD televisions are capable of providing a higher resolution than standard definition televisions. HD programmes may be transmitted by terrestrial, satellite or cable broadcast, internet downloads, blu-ray players or gaming platforms such as the Playstation 3 or Microsoft Xbox. |
| Smart Televisions | Smart televisions connect directly to the internet, enabling a wide variety of apps and features to be used. Functionality is far less than on a desktop PC or laptop however. Look for built-in Wi-Fi and check out the app selection beforehand. Smart televisions tend to be expensive and are generally found only in higher end models such as the Apple TV. |
| 3D Televisions | 3D televisions are becomingly increasingly common. As well as a 3D television, 3D glasses and programmes are typically required. Glass free 3D televisions are only just starting to be introduced. 3D sources include some terrestrial, satellite and cable programmes, films and sports events, as well as 3D blu-rays. |
Special Features
Special features to look for include electronic programme guides, picture in picture, automatic volume control, energy saving functions and specialised accessibility features.
Used Flat Screen Televisions
With flat screen televisions constantly improving and advancing, many people are changing their televisions at a far speedier rate than many years ago. This means that there is a steady stream of used televisions available, often at greatly reduced prices and often fairly new. Factors to consider when purchasing a used television include its age and corresponding technological features. With the enormous range of used televisions available, it is quite possible to find televisions with smart and 3D capabilities, but older televisions will not have these. Be aware that increased use can affect the picture quality of plasma televisions. Brightness may be lost and screen burn-in may be apparent. It may be best to go for an LCD or LED if purchasing a television that has been frequently used over a longer time period. Otherwise purchase a newer, and less frequently used, plasma model for best results.
Find a Used Flat Screen Television on eBay
To purchase a used flat screen television on eBay, head to the eBay homepage. Open the Electronics & Technology tab and click on the link for Sound & Vision, followed by Televisions. From here, click on Used. Many listings will be for flat screen televisions, but keep an eye out in the product title descriptions. Further features can be selected using the tabs. Alternately, specific terms can be entered into the search bar at the top of any eBay page. For example, to find a used 42-inch LCD television, type "42-inch LCD tv" or "42-inch LCD television" into the search field.
Conclusion
Flat screen televisions are available in various types and sizes and with various special features. They come in plasma, LCD and LED models, each with benefits and drawbacks. When purchasing a used flat screen television, bear in mind the particular model and corresponding features, as well as its age and condition, particularly with regard to plasma televisions. Buy from reputable sellers and shop around to find leading brands at the best value.