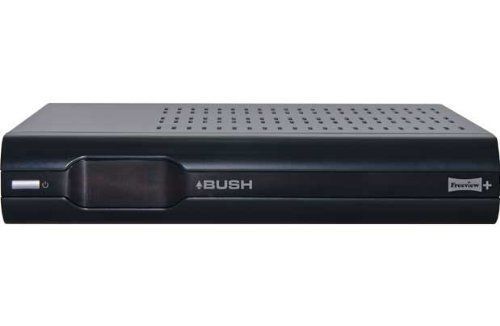 A Freeview box is a means by which customers can gain access to free TV channels, digital radio and other services, without the need for an expensive contract from a commercial provider such as Sky or Virgin. A Freeview box connects directly to the TV, and the digital signal is received through the aerial. The only financial outlay is the initial cost of the box, with no ongoing monthly contract. Buying a used Freeview box enables customers to buy a box affordably, and may also enable the purchase of a box with a higher specification than could be bought new.
What the Freeview Service Offers
The Freeview service offers access to the following:
| | |
| --- | --- |
| Service | Details |
| | BBC 1, BBC 2, ITV 1, Channel 4, Channel 5 |
| Over 40 free digital channels | A wide range of channels including news, documentaries, entertainment, shopping and children's channels |
| Digital radio | Access to many BBC stations, and some popular commercial stations |
| Text services | Text services: BBC Red Button, Skytext |
| Interactive services | BBC Red Button interactive service |
The Freeview service is broadcast in Standard and High Definition (HD) formats, with a very few programmes being shown in 3D. To watch programmes in HD, it is necessary to have a TV with full HD capability (rather than a TV which is HD ready), and an HD Freeview box. Freeview boxes capable of showing HD content have a Freeview HD logo. For 3D programmes a 3D TV is essential. It is worth noting that in May 2008 the Freeview format was changed, and some boxes were unable to decode the new signalling, so when purchasing a used Freeview box that was manufactured before this date, be sure to check that the box is compatible with the current signalling format.
Different Kinds of Freeview Box
Freeview boxes range from simple inexpensive boxes with few features, to higher-end models with many additional extras.
Basic Freeview Boxes
| | |
| --- | --- |
| Feature | Details |
| | Likely to be in standard Freeview format rather than HD. Also likely to have a lower viewing resolution (e.g. 480p) |
| Viewing | Will allow programmes to be viewed |
| Personal Video recording (PVR) | Unlikely to have the capability to record programmes, but may allow current or next programme to be recorded |
| Electronic Programme Guide (EPG) | Likely to display current programme and the following programme only |
Mid-Range Boxes
| | |
| --- | --- |
| Feature | Details |
| | Standard or HD format. Minimum resolution required for HD is 720p, but may have higher resolution |
| Viewing | Programmes can be viewed |
| Personal Video recording (PVR) | Will allow programmes recorded. May have the option to series-link recordings |
| Storage capacity | The internal hard drive stores recordings, and may range from 500GB to around 1TB |
| Twin tuners | May have the option to view one programme while recording another |
| EPG | Likely to have a 7-day EPG, allowing programme recording to be set in advance |
| Interactive services | May have internet connection to allow access to websites (e.g. Netflix, LoveFilm, YouTube) and direct access to catch-up TV e.g. BBC iPlayer, ITV Player etc. May also enable on-demand content to be viewed. |
Higher-Specification Freeview Boxes
Format and resolution HD format (may also include 3D). Highest resolution of 1080p. Especially suitable for larger TVs Viewing Programmes can be viewed Personal Video recording (PVR) Will allow programmes recorded. Series-link recording, and ability to set recording from a programme trailer storage capacity. The internal hard drive may have capacity up to 2TB Twin tuners May have the option to view two programmes while recording a third EPG Likely to have a 7-day or 14-day EPG, allowing recording to be set in advance Smart TV Wide range of interactive options e.g. internet access, direct access to catch-up TV, on-demand content etc. Additional inputs May have SD card slot or USB port to allow other storage devices to be connected for viewing or storing programmes Sync with other devices Might have wireless capability to sync with laptops, tablets, smartphones or other TVs.
Buying a Used Freeview Box
Before making the decision to buy a used Freeview box, there are a few considerations to take into account.
Understand the Condition Terms
The listing for a used Freeview box should specify the condition of the box, and it's worth understanding what the terms mean.
Manufacturer Refurbished
Sometimes Freeview boxes are returned to the manufacturer for a small reason, such as small cosmetic damage or a minor problem. Once refurbished by the manufacturer, or one of their approved vendors, these boxes will be as good as new, although they may not still be in the original packaging. These are likely to be sold by a retailer rather than a private seller.
Seller Refurbished
These Freeview Boxes are refurbished by the seller, which may be a retailer or a private individual, meaning that their quality is not assured by the manufacturer, although they should still be in good condition. Again, original packaging may not be included.
Used
As the term implies, Freeview boxes listed as Used have been used before, and have therefore been subject to the wear and tear of previous use. They may have some cosmetic damage. The box should still be in good working order, but buyers should consider how old it is, and how much use it is likely to have had, before making a purchase. If the box is quite old, it may have been well used, and may not last as long as a refurbished box.
For Parts or Not Working
Freeview Boxes advertised under this condition will not work, and can only be used to supply spare parts, perhaps for repairing a similar box.
Choosing the Best Box
Naturally, customers will have different requirements, so before deciding which box to buy, take some time to think about the kind of box that is needed, and the features which are desirable. Try to gain as much information about the different boxes as possible, so that an informed decision can be made.
Carry Out Some Research
A little internet research can throw up a lot of useful information about Freeview boxes. Visit the manufacturer's website to see if there is any information about the box in question, such as the specifications and price when new. Try to find some customer reviews, or perhaps visit some blogs which review Freeview boxes. This will highlight any potential issues with specific makes or models, which can be checked with the seller if necessary.
Choose the Seller Carefully
Freeview boxes can be bought from a manufacturer, retailer or private seller, but before committing to a purchase (especially a private sale), investigate the vendor to ensure that they have a good reputation. Again, customer reviews can be helpful here, and online sites often have a system for showing reliability and customer satisfaction, such as a star rating, percentage rating for reviews or something similar.
Check the Terms and Conditions of Sale
This is especially important when buying a used Freeview box. Some sellers may offer free postage and packing, but check to see if this also includes insurance for loss or damage during transit, as there is sometimes an additional cost for this. In particular, ensure that the seller has a returns policy, and check whether return postage is free. Freeview boxes can be quite large, and the cost of returning a box in the event of a problem could be considerable. It is also essential to know about the situation regarding refunds. Reputable sellers will offer a refund if the box is faulty. Refurbished or used Freeview boxes may have a limited warranty included in the price, or available as an optional extra.
How to Buy Used Freeview Box on eBay
To buy a used Freeview box on eBay, start at the home page, and go to Electronics & Technology. From there, navigate to Sound & Vision and then to TV Reception & Set-Top Boxes, and then under the Categories menu, select Freeview Boxes. The search can then be designated to show standard or HD boxes. To choose a standard box, select Standard Freeview under the Type menu. Under the Condition menu, select Manufacturer refurbished, Seller refurbished, Used or For parts or not working, depending on the condition required. To purchase a Freeview HD box, select Freeview HD from the Type menu. Buyers can also search using other criteria such as Brand, Maximum Resolution, or Hard Drive Capacity, or view additional search suggestions displayed under the search bar.
Conclusion
A Freeview box is an affordable way for customers to watch digital TV without committing themselves to a monthly contract with a commercial provider. Many Freeview boxes offer a wide range of additional features to enable viewers to do much more than just watch or record TV, and buying a used box will enable buyers to purchase a high quality box that will give many hours of viewing enjoyment for the whole family.