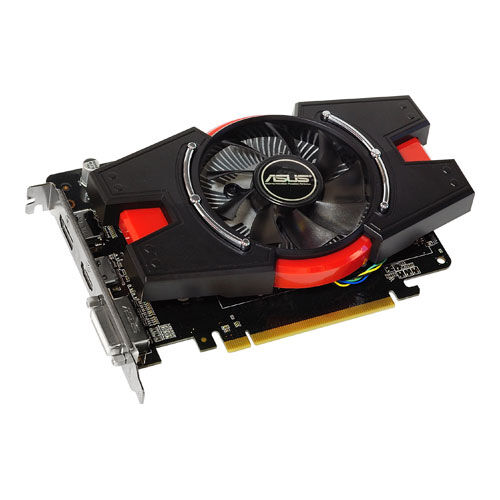 Graphics or video cards are a useful way to upgrade a computer or laptop without having to pay for a completely new piece of expensive equipment. Whether it is for regular use, for serious gaming, or for watching movies or videos on online, a good quality graphics card can dramatically improve image quality.
Used graphics or video cards are available from some computer retailers, computer resellers, and from online. Buyers can choose to head online to eBay to find a wide range of used graphics cards for sale. Choosing to purchase from reputable eBay sellers gives consumers the peace of mind to know they are getting good value for money.
Used graphics cards are available in various types, series, and with various features and capabilities, so it pays for consumers to have some knowledge of what a graphics card does and the differences between each type of card. Because some consumers prefer to purchase used cards, it helps to know exactly what to look for in a used card in order to get the best card for their set budget.
The Importance of a Graphics or Video Card
A graphics or video card creates images that are displayed on a computer or laptop screen. Graphics cards can offer various features that include integrated graphics, TV output, multi-monitor connectability, and accelerated image rendering. The majority of computers these days have integrated graphics cards that offer lower performance, unsuitable for running any type of 3D image. For those who want improved graphics performance, they may like to consider a dedicated graphics card, which has its own unique memory and processor.
What to Consider When Buying a Used Graphics or Video Card
When looking to purchase a used graphics or video card consumers are usually looking to upgrade the current card in their computer or laptop. Graphics cards can be quite expensive but not as expensive as upgrading an entire computer. Therefore, many people choose to purchase a used graphics card.. This offers good value for money as it is less expensive than buying a new card and can significantly improve the graphics on a computer or laptop. Graphics cards come in a wide range of types, and it benefits buyers to understand what to look for when buying one.
2D or 3D Used Graphics or Video Card
2D graphics cards are used for everyday computer graphics, such as Windows and the Internet. 3D graphics cards require more complex interpretation of the video images in order portray an accurate graphic display on screen. Avid gamers prefer to purchase 3D cards, while consumers who do not require 3D graphics may prefer to buy a less expensive 2D card.
Two Major Graphics or Video Card Brands to Choose From
When it comes to graphics card brands, there are two major manufacturers who make quality graphics cards: Nvidia and ATI. Both are considered to be as competitive as each other. Only an avid gamer may be able to tell the difference between an Nvidia graphics card and an ATI graphics card..
For general use, Nvidia offer their GeForce range of video cards. ATI's competitor to this is the Radeon video card range. For the average consumer who does not have their personal preference to either brand, this consideration is likely to come down to price and value for money.
Used Graphics or Video Card GPU
The GPU is the Graphics Processing Unit or the type of graphics chip used in the card. The GPU determines the card's capabilities. Both Nvidia and ATI use a numbering system to identify each new and upgraded series of chip. The general rule is the higher the graphics card number, the more powerful and newer it is. For example the GeForce GTX 690 is a more powerful graphics card than the GeForce GTX 670
Memory and Clock Speed
Video card memory is an important aspect to consider when buying a used graphics card. The more memory a card has, the faster it should run and the more expensive it is likely to be. It is important to note that a graphics card of the same make and series can have different amounts of memory, so it pays to be aware of how much memory a particular card has despite its type. For example Nvidia's GeForce GTX 580 card is available with 1.5 GB of memory or 3 GB of memory.
For most video cards, consumers have the choice of 128 MB up to 8 GB of memory. In order for the memory to be utilised, the card has a clock speed. Clock speed is the speed at which the card processes and executes commands. A card with a large memory but low clock speed is not likely to utilise all its memory. The card's memory and clock speed should be compatible to get the most effective graphics card. For the majority of video cards, the clock speed ranges between 1 and 6.3 GHz.
Video card memory is based on technology that is referred to as DDR. Manufacturers have released several versions of this DDR technology, introducing improvements to its performance with each new version. The following table provides a list of the various DDR versions released and their respective clock speeds.
| Series Type | Clock Speed (MHz) | Gigabytes |
| --- | --- | --- |
| DDR | 166 to 950 | 1.2 to 3.04 |
| DDR2 | 533 to 1000 | 8.5 to 16 |
| GDDR3 | 700 to 2400 | 5.6 to 156.6 |
| GDDR4 | 2000 to 3600 | 128 to 200 |
| GDDR5 | 900 to 5700 | 130 to 230 |
Before making any final purchase decision, buyers should ensure they understand how much memory the used graphics card offers and its clock speed, ensuring this is compatible with their computer and their particular needs.
Used Graphics or Video Card Length
Graphics cards vary in their length. Some graphics cards are larger than others, such as the Radeon HD 6990,, which is almost 32 centimetres long. Consumers looking to upgrade their graphics card in a small laptop need to ensure the used card they are thinking of purchasing can fit well into the machine. In general, the longer the graphics card, the more powerful it is.
Choosing a Quality Used Graphics or Video Card
If it is possible to check the quality of the video card, it is recommended buyers do this before paying for the item. Another way that consumers can ensure they choose a good quality used graphics or video card is to check the seller's specifications of the card. These should match what the manufacturer or retail outlets say the card is capable of.
Also, be sure the card is compatible with the system it is to be installed in, checking that the connection ports are also compatible. Moreover, a graphics card that has graphic distortions like lines, image distortion, or missing colours is likely to have been damaged at some point, and consumers should steer clear of used graphics cards in this state.
How to Buy a Used Graphics or Video Card on eBay
Buying used graphics or video cards on eBay is simple and cost effective. eBay offers simple search methods to help you find just the right type of card to meet your budget. Simply type "used graphics or video card&" into the search bar located on eBay's home page. To refine this search result you can use the search categories available. You can search by card brand, model, memory type or size, and price range. Alternatively, you can search for a specific type of graphics card, such as a used ATI Radeon X1300,, by typing this into the search bar.
To make your buying experience even better, eBay offer useful shopping tools, such as eBay Mobile.. Allowing you to access your eBay account anytime, anywhere, eBay Mobile keeps you up to date with all your latest eBay buying activity. You can receive alerts, respond to messages, and even pay for items all from your mobile device. Applications are quick, easy, and free to download, and are available for iPhone, iPad, Android, Windows Phone, and Blackberry users.
Conclusion
People choose to upgrade their graphics or video card for various reasons. With advancements in software, programmes, and games graphics being introduced regularly, a computer's graphics card can quickly become slow and underperforming, bringing the computer to a virtual standstill. Instead of spending lots of money upgrading the entire computer, many consumers choose to simply upgrade their graphics card.
Because powerful graphics cards can be quite expensive, those on a budget often look to purchase a used graphics card. When looking at buying used cards, it is important to know what distinguishes one card from another. Consumers should consider 2D or 3D cards, the card's brand, the GPU, its memory and clock speed, and its length. All these considerations affect the quality, power, speed, performance, and price of the video card.
Used graphics or video cards are available for sale on eBay. With a wide range of cards available from sellers located all over the U.K., consumers can use eBay's simple search methods, reputable sellers, and secure payment options to find their desired used graphics or video card.