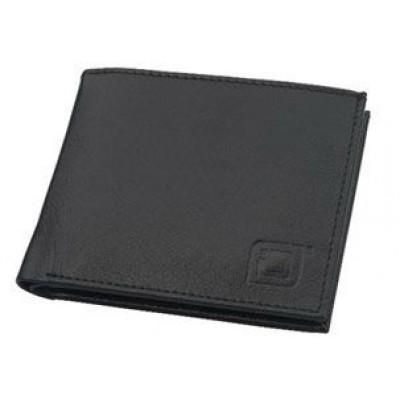 When purchasing a man's wallet, whether for oneself or as a gift for someone, it is a very personal item and is often as much about the user's lifestyle and personality as it is about buying an item to provide a place to keep his money, bank cards, photos, and business cards. A man's wallet is seen as saying a lot about the kind of man he is, and choosing the right one can often be challenging and time-consuming, but the time spent is, inarguably, a solid investment as the ideal wallet is one the user will reach for every time he steps out. The particular style of wallet that a man chooses to carry reveals certain things about his outlook and style, such as whether a man is the sporty, outdoors type, or a more introverted or conservative type.
Most men prefer one single wallet that they carry around in whatever clothing they are wearing at the time, but some do like to change their wallet when they change their clothes, and therefore, their image.
Taking the time to thoughtfully choose the right wallet for a man is, again, time well spent as, along with his house and car keys, he won't want to leave home without it.
Styles of Wallet
There are a number of styles of wallet in which a man can store and carry his money, from a simple clip to fold and store bills to larger and more elaborate bifold and trifold designs.
Money Clip
The simplest kind of wallet is the money clip. Constructed of metals ranging from stainless steel, gold, silver, platinum, or a combination of two or more, these are essentially U-shaped, with the ends pressed tightly together to hold the bills securely in place. Often, when intended as a gift for a loved one, the buyer will have the money clip engraved with a name, message, or monogram; many vendors offer this service free or for a nominal charge. An advantage of the money clip over a full, traditional wallet is that the money clip often lasts a lifetime or longer. Rather than falling apart at the seams or looking increasingly battered, a money clip tends to age gently, acquiring a rich patina of regular wear marks, scuffs, and the occasional scratch from a sudden impact.
A variation on the traditional money clip is the magnetic clip, which has two magnets, often embedded into a traditional-looking leather bifold design that securely hold the money in place when shut. Up until the recent advent of 'chip-and-pin' credit cards, these were less popular, as the magnetic charge can wipe clean the data on the magnetic strip of bank cards.
Traditional Bifold or Trifold Wallet
These wallets are by far the most popular styles of wallet, and are available in a variety of materials depending on what the user is doing whilst using a wallet, such as shopping, or going to the theatre. The traditional leather or faux leather bifold, or trifold wallet typically offered in various shades of brown or black, and may be embossed with a design or the manufacturer's name or logo. Recent advances in materials technology mean that, although a wallet may possess the traditional shape and design of a classic bi- or trifold, they can be made using plastic, polyester, and even carbon fibre, amongst others.
Bifold and trifold wallets tend to have a long pocket or two for keeping currency notes and often possess much smaller slot pockets for securing credit and business cards, and photos of loved ones.
Credit Card Wallet
A credit card wallet is typically smaller than a standard bifold or trifold wallet, and is designed to just hold credit and business cards, with maybe one or two currency bills neatly folded in one of the pockets. They are manufactured most often in leather or plastic and frequently are embellished with the name or logo of the designer on the front. Credit card wallets are sometimes given as business gifts to valued clients. This has the advantage of customer loyalty, but also means the company giving the credit card wallet has the opportunity to advertise their company and its logo. Because of this, some credit card wallets are now considered collectables.
Coat Wallet
A coat wallet is generally at least double the size of a standard wallet and often used when the owner is wearing a coat possessing much larger pockets than a standard suit. These have the advantage of being able to store currency notes without folding, and can be used for storing larger pieces of paper and multiple business or credit cards compared to a standard wallet. These wallets are predominantly suitable for coat wearers, and are considered practical for everyday use. They tend to be made of fine leather, normally dyed black or brown, and will sometimes have a discreet manufacturer's label or badge on them.
Coin Purses
Some men prefer to carry a coin purse in addition to a wallet. Unlike wallets, these are shaped to allow the carrying of coins and sometimes keys. They tend to be of bifold design, often sprung so they snap open and snap again when shut. These are used to lessen wear and tear of the pockets of a man's trousers. Like wallets, coin purses come in a variety of materials, but by far the most popular is leather. They are normally about the size of a man's palm, and, when opened, allow the owner to gently slide the change out from one of the folds onto the other, allowing him to choose the correct change.
Novelty and Unusual Wallets
As previously stated, modern wallets are manufactured using a variety of materials, and manufacturers have exploited these new fabrics and materials to produce wallets that may be unusually shaped and or coloured. Aimed at the younger generation, these wallets speak of fun, frivolity, and individuality. Novelty wallets that may have been cheaply and mass produced are sometimes later seen as highly collectable. These include wallets with popular cartoon characters and movie themes.
Wallets with Extra Security
Some modern wallets have zippers surrounding them. This prevents potential thieves from simply dipping into the owner's pockets, deftly removing his wallet, extracting the notes, and then putting the wallet back, all without being detected.
A few modern wallets go one stage further and have a chain that can be attached to the owner's belt buckle. While the owner can easily remove the wallet for a transaction, it deters casual and opportunistic thieves. These can also be seen as a fashion statement and are often popular with teenagers and young adults. The chain may be discrete or it may be heavy, with thick linkages.
Antique Wallets
There is a growing trend to collect antique wallets. These are generally not for everyday use, but are kept for their aesthetic and historical value by collectors. Wallets used by movie stars and other famous people can change hands for considerable sums. For those not able to afford a genuine antique wallet, there are quite a few specialist wallet manufacturers who make copies and reproductions of classic wallets from the 1920s to the present day.
How to Buy a Used Men's Wallet on eBay
Choosing a used wallet to buy for a man on eBay can be very easy, but the sheer choice of wallets available can be bewildering. Before you start to look for a wallet, if it is a gift, think about the kind of man the recipient is. He may like and use a traditional or faux leather, bifold or trifold design, or he may appreciate something a little different. Also, look at the design and craftwork. Check to see that it looks sturdy and robust enough to survive years in his pocket. Above all, because there are so many to choose from, take your time. Don't rush and buy the first one you see at the top of the listings. If there are just too many to choose from, try narrowing down your search a little. Try inserting words into the search box such a 'leather&' or 'black&', to narrow your search down considerably.
Conclusion
A man's wallet is a very personal thing. Not only does it store his currency and bank cards, but also scraps of paper with notes written on them, and cherished photos of his loved ones. Whilst there are many styles of wallet from which to choose, from the very cheapest to the most expensive, from the most traditionally hand-crafted leather to the brightly coloured and patterned acrylic and nylon models, a wallet can, and often does, say something about its owner.
Wallets are often given as holiday, or birthday presents to loved ones and, therefore, care and thought should be put into choosing just which wallet will not only appeal, but used on a day-to-day basis. All too often, after the initial thanks have been said, the wallet in question finds itself living at the bottom of a seldom-opened drawer.