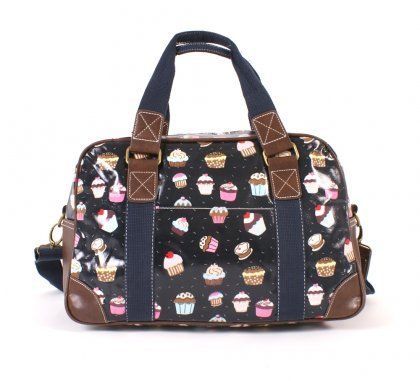 The arrival of a new baby signals a big change in people's lives, especially for first-time parents. In addition to switching up schedules, parents are required to purchase baby-specific items. A nappy changing bag is essential for parents taking their babies out and about. Nappy changing bags are an all-in-one baby bag. From nappies to wet wipes, a change of clothes to bottles, a nappy changing bag is great for parents on the go. But with so many choices to sort through, selecting the right one can be initially overwhelming.
Moreover, new nappy bags can be expensive, and some parents can save some money by purchasing a used one. Finding a used nappy changing bag involves researching the various options available and knowing where to look. Used nappy changing bags can be found at second-hand stores, online, or community swaps. New parents must choose from an array of colours, designs, and materials to find which one is the most durable and practical.
Considerations for Used Nappy Changing Bags
Before buying a nappy changing bag, parents have many factors to consider before making any purchases. Nappy changing bags are available in many different sizes and styles, and larger bags have more compartments. Many women like to colour coordinate their bags with their outfits. Moreover, parents have the option to choose the type of material, and some are more durable than others. Whether buying new or used, the sections below offer insight as to what to look for in a nappy changing bag.
Size
Nappy changing bags come in an array of sizes and shapes, and personal preference factors into finding the right one. Larger bags have more compartments to keep baby items in, but these bags are often bulky and can be burdensome and awkward to carry. Instead, other parents opt for small nappy changing bags, which have less space but are much easier to tote around. Parents with twins, triplets, or babies close in age are more likely to consider a large nappy changing bag since the additional storage is needed to accommodate more than one child.
Style
The term nappy changing bag refers to any type of bag designed to store baby items, but this all-inclusive phrase encompasses many different styles of bags. While the first models were bulky and seemed to have a compartment for everything, contemporary styles include bags that mimic high fashion purses and messenger bags. The latter style is perfect for men, and women can purchase high-end nappy changing bags from designers, such as Gucci and Coach, to tote nappies in style.
Colour
When choosing a nappy changing bag, functionality is the number one priority, but with such a variation available, buyers can find a plethora of colours, prints, and patterns. Customers who want only a single bag but also like to colour coordinate can opt for a solid neutral colour, such as black, brown, or navy . Some parents prefer a bag with cute designs; however, these bags are carried by men and women alike, and often times, the simplest design and neutral colours are the best option.
Materials
Babies can be messy, so it is important to choose a nappy changing bag made from materials that are easy to wash and clean. The interior of the bag should be designed to repel liquids should a bottle or medicine leak. Vinyl or foiled materials are popular choices; there are other options available, and other water resistant nappy changing bags permeate the market. The exterior of a nappy changing bag suffers the most wear and tear; therefore, it is important to choose a material that is durable. Many designer models are made of leather, and although they look good, shoppers should make sure they are easy to clean before buying.
Practicality
Although buyers often shop for nappy changing bags with colour and style, a major priority should be practicality. Parents should purchase a bag that can hold and organise everything needed to take care of their baby on the go. There should be enough compartments to hold bottles, nappies, a change of clothes, ointments, medications, and whatever else is needed to make sure the baby is changed and fed when away from home.
Additional Features
Nappy changing bags come with so many options and additional features, some of which are essential to some parents. For example bags with a built-in changing mat have grown in popularity. Insulated bottle pockets are ideal for regulating the temperature of milk on the go. Some nappy changing bags are large with many compartments, and in the past, hunting for keys has been a hassle; therefore, some brands design their bags with a key clip for easy access.
Finding a Used Nappy Changing Bag
A decent nappy changing bag can be expensive, but since they only are used between one and two years per child, it is important to find the best quality and deal. Instead of paying full retail price, shoppers can buy a used nappy changing bag for a fraction of the cost. But before buying anything, parents should look around and price new bags to ensure they are getting a good deal. They can find good deals on used bags at online websites, local second-hand stores, and community swaps. Additionally, new parents can reach out to family and friends who have toddlers for a used bag.
Pricing
Once parents have made a list of all the features they want in their nappy changing bag, they should either go online or hit the stores to get a ballpark figure of what a new one costs. Knowing what a new bag goes for helps determine if the price for a used one is a good deal. When pricing nappy changing bags, parents should never sacrifice quality for a lower price. Although it might seem like a good idea to purchase the least expensive model, nappy changing bags are toted around for at least a year, and if parents have more than one child, then it is prudent to buy one that can last for several years.
Online Websites
The Internet has countless websites for new and used baby items. Online retailers typically sell new nappy changing bags, but it is also possible to find one in used condition. Virtual auctions, such as eBay, have vendors that sell both new and used bags. For additional savings, buyers can perform a quick online search to see if there are coupons or discount codes.
Community Swaps
Shoppers can check local and online publications, classifieds, and message boards to see if when and where local swap meets take place. Since a nappy changing bag is an item that is only good for people with small children, many parents are happy to get rid of theirs once they are done.
Second-Hand Stores
People who want to shop locally for a nappy changing bag should check consignment and second-hand stores. Many of these shops have high standards for accepting used items, expecting them to be in good condition. Consignment stores are also a good source for other baby items, such as clothes and toys.
From Family and Friends
One of the greatest resources for baby items is family and friends who have small children. Once the baby has grown and nappy changing bags are no longer required, the often end up in the attic collecting dust. Before buying a bag, ask around to see if anyone has an unused baby items.
Buying Used Nappy Changing Bags on eBay
Finding a used nappy changing bag is simple thanks to eBay's user-friendly interface. To begin your search, type in 'nappy changing bag' to see everything eBay has to offer. If you have an idea of what you want, use keywords to limit the focus of your search. Include any colour, brand, or features that are important to you; 'blue nappy changing bag' or 'water resistant nappy changing bag' are just two examples of specific searches.
If you are not sure what type of bag you are in the market for, you should browse eBay's entire collection of nappy changing bags; then you can narrow down your results by selecting certain features, type, colour, and condition. With this feature, you can select to search exclusively for new or used nappy changing bags. Moreover, if you have set a budget, you can enter in a minimum and maximum price to make sure you stay within spending limits.
Conclusion
Choosing the right nappy changing bag is not complicated especially once buyers have become aware of all the options available to them. While colour, brand, and style are often the first thing new parents look for when selecting a bag, their actual priority should be with functionality and durability. Shoppers should choose a bag that is both comfortable to carry and can accommodate everything they need to take the baby out and about. Since new nappy changing bags can be expensive, bargain savvy shoppers might opt for a used one.
New parents in the market for a used nappy changing back should consult family and friends to see if any young families are looking to get rid of theirs. Second-hand consignment shops and swap meets are two local outlets to try. Shopping online at various retail websites, such as eBay, typically means having extensive collections to choose from. Regardless of where parents choose to buy their nappy changing bag, they first should make a list of desired features, shop around for estimates, and set a budget to ensure they get the best bag for their money.