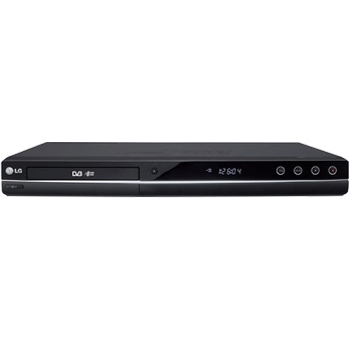 Buyers that purchase a used region 2 DVD recorder can acquire a high quality item for a fraction of the cost of a brand new model that may be beyond their budget. A region 2 DVD recorder is designed to work in the UK, the rest of Europe, South Africa, the Middle East, and Japan. When purchasing a used region 2 DVD recorder, buyers should thoroughly examine the device, making sure that the cables are intact and the ports are secure in their housing to provide a safe, strong connection and excellent performance. Buyers should also check that the DVD drive is in working order, running smoothly and cleanly, to ensure good data transfer, playback, and image quality, and to avoid unnecessary damage to discs.
Used region 2 DVD recorders can be found at some electronics and home entertainment shops, as well as at charity shops, car boot sales, and in private local advertisements. For the widest choice, buyers can visit eBay,, where a whole host of models are available across every price range.
What is a Region 2 DVD Recorder?
DVD recorders allow buyers to record television programmes onto writable or rewritable DVD discs. Some models incorporate a hard drive. A DVD recorder also plays DVDs and CDs. DVD recorders and discs are all region specific. This means that discs from countries with different region classifications will not play in a region 2 machine. The region 2 DVD recorder is made for the European, Japanese, South African, and Middle Eastern markets. It is possible to purchase a used multi-region DVD recorder. These models play one or more region. In the UK, the most common multi-region DVD recorders are those that play region 2 and region 1 discs. The chart below provides information on the countries that are included in each region.
| Region | Countries |
| --- | --- |
| Region 0 | Region free |
| Region 1 | US, Canada |
| Region 2 | Europe, Japan, Middle East, South Africa |
| Region 3 | Southeast and Eastern Asia |
| Region 4 | Australia, New Zealand, Central and South America, Caribbean and the Pacific Islands |
| Region 5 | Russia, India, Africa, Mongolia and North Korea |
| Region 6 | China |
| Region 7 | Reserved for future use |
| Region 8 | Special venues such as aeroplanes and ships |
Using the chart above, buyers are able to purchase DVD recorders and discs suitable for their region. The region should be displayed clearly on the packaging.
Legal Use of Used Region 2 DVD Recorders
It should be noted that it is illegal to record copyrighted material, such as other DVDs. This is considered as piracy in the UK and carries criminal charges. Most DVDs have protective encryption to prevent them being copied. Buyers need to be aware of these laws when operating a region 2 DVD recorder.
Factors to Consider When Buying a Used Region 2 DVD Recorder
Buying a used region 2 DVD recorder is an excellent way to access home entertainment technology at a significantly reduced price. However, there are a number of factors that a buyer should bear in mind when buying a used DVD recorder.
Power Cables for a Used Region 2 DVD Recorder
Checking the cables is very important when purchasing a used region 2 DVD recorder. The power cable should be examined carefully before connecting it to the mains and switching it on. The power cable must be in excellent condition. There should be no splits in the sheathing and the internal wires should not be visible anywhere along the cable. If the power cable has been repaired with gaffer tape or with a small connector unit then it needs to be replaced as it is not safe to use.
Connections for a Used Region 2 DVD Recorder
The ports in the back of the DVD recorder should be clean and they should all fit snugly in the housing. They should not move at all when examined with the fingers. Loose ports imply loose connections. These will most likely result in the DVD recorder not working effectively, only working intermittently providing poor images and audio quality, or not working at all.
Output Cables for a Used Region 2 DVD Recorder
For buyers with a high definition television who want to get the very best from their DVD recorder, an HDMI or S-video cable is a good option as these outputs provide the very best picture quality. A SCART connection still provides a much higher picture quality than VHS, provided the cable is modern and of good quality, but it is still somewhat inferior to an HDMI or S-video connection. Most region 2 DVD recorders offer both HDMI and SCART outputs. However, it is not necessary to purchase both sets of cables. If the used region 2 DVD recorder does not come with either an HDMI or SCART cable, or if the cable is damaged, it is possible to buy a replacement.
DVD Drive for a Used Region 2 DVD Recorder
Once a buyer has established that the cables are present and intact, they need to check the condition of the DVD drive. With the power turned on, the buyer should press the eject button and closely watch as the DVD drive ejects the disc tray. The movement should be smooth. The disc tray should show no sign of sticking and should not be jerky or unstable. Instead, it should move cleanly in and out. If there is no disc tray that pops out, but the disc is simply slipped out of a slot in the front, test it with an old, blank disc. The disc should insert cleanly and smoothly, and should eject in the same manner.
Long Play Feature for a Used Region 2 DVD Recorder
A standard DVD can record around two to three hours of good quality footage. Some DVD recorders offer a long play feature, allowing buyers to increase greatly the recording time available on one disc. Long play can increase the recording time of a single disc to four or five hours. While this sounds excellent in principle, more data is squeezed onto the disc at the expense of image quality: the more content recorded onto the disc, the more the picture quality suffers.
Image Quality for a Used Region 2 DVD Recorder
If buyers simply want to record a few ordinary television programmes onto one disc for playback later in the day and are not particularly concerned about the picture quality, then an ordinary region 2 DVD recorder is ideal. However, if a buyer wants to store or archive television programmes, then high quality images are generally preferred. Therefore, the storage space per disc is reduced.
Hard Drive for a Used Region 2 DVD Recorder
If buyers have set their device to record a number of programmes, but are not at home to change the disc, they only have a couple of hours of recording time on a standard DVD recorder. In this case, a DVD recorder with a medium to large storage capacity hard drive is likely to be the best option. Used region 2 DVD recorders are available that contain a built-in internal hard drive, increasing the storage capacity by up to 250 hours. Programmes can be stored indefinitely on the hard drive without suffering from poor image quality. From the hard drive, programmes can be easily recorded onto DVDs.
High Definition for a Used Region 2 DVD Recorder
Some region 2 DVD players use an HDMI connection to enable high-definition DVD playback. However, if buyers also want to record their programmes in high definition, the DVD recorder must have high-definition recording capabilities, not just high-definition playback. This is an important distinction for many buyers, particularly those that favour high-definition and want to archive their recorded programs with the highest possible image quality.
Buying a Used Region 2 DVD Recorder on eBay
Buying a used region 2 DVD recorder on eBay is simple. A quick search from the eBay homepage yields a number of results. For buyers who have more specific details about the type of region 2 DVD recorder that they want, such as the size of the hard drive, they can get the most relevant results by entering this information in the search bar, greatly reducing the number of results. Buyers can also choose to set parameters on their search, such as location and minimum or maximum price.
When buying a used region 2 DVD recorder, it is important to read the item listing thoroughly so that the buyer knows all of the facts before they purchase. If there are any questions, buyers are advised to contact the seller to ask for information or additional images before they place a bid or commit to buy. Checking the feedback score of the seller is also advisable to ensure they are reputable and likely to provide a high quality used region 2 DVD recorder and a good level of service.
Conclusion
Buying a used region 2 DVD recorder is good way of saving money while still buying a top quality item of home entertainment equipment. There are numerous options available to buyers. For example, buyers can choose between a standalone DVD recorder or one that has a hard drive for additional storage. While models with hard drives tend to be more expensive, they offer a greater number of recording hours, even at the highest picture quality setting. On the other hand, standalone DVD recorders are less expensive and, if picture quality is not too much of an concern, a DVD can be set to long play mode to double the recording length.
Buyers should check the condition of the used region 2 DVD recorder thoroughly, including the wiring and connections. If this cannot be done in person, then ask the seller for photos and a detailed description. Buyers should also establish whether or not they need an output cable, such as an HDMI or S-video cable. eBay offers a range of used region 2 DVD recorders and all the accessories required to suit any budget.