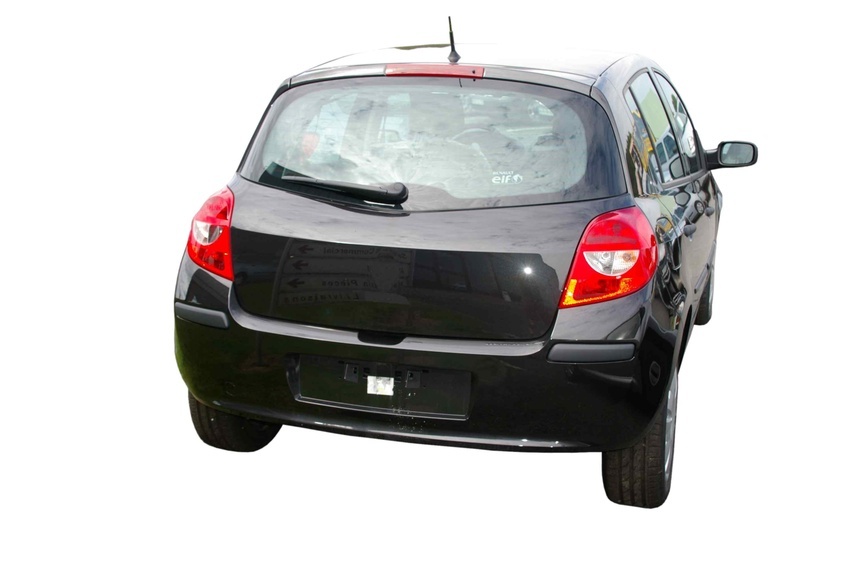 Renault is a French carmaker that produces vehicles for the international market. It has been in operation since 1899. Many people in the UK like the Renault brand because the cars are stylish, affordable, and available in a wide range of body styles and models. When looking for a car, a used Renault can be a good option. Many are available on the market and are often listed at competitive prices.
Buyers can search for used Renaults by the body style and the popular models that are available. Renault produces everything from a saloon to an MPV, with options for large and small families. Some of these cars have been in production for a long time and are in their second, third, or fourth generation, which proves the popularity of this range. Used Renaults can be bought from car dealers, local classified advertisements, and online from car selling websites and marketplaces like eBay.
Body Styles for a Used Renault
Buyers looking for a used Renault should consider the body style. This is the basic design of the car regardless of what model it is under the Renault name. For instance, Renault has a model called the Megane that is very popular and is available in a number of body styles, including the saloon, estate, coupe, and sports car. These different designs can affect the number of passengers and the amount of luggage that buyers are able to have in the car. Take the time to learn about the different body styles available for a Renault before choosing a model.
Saloon
The saloon is the most commonly seen type of car in the UK, and possibly around the world. This body style typically refers to a four-door car with a rear cargo compartment for the boot. The saloon is also commonly used as an executive vehicle, and may be referred to as a standard car. The Renault Laguna is a saloon and also considered a large family car.
Estate
The estate typically has passenger space for up to five people, and a longer boot that can be accessed by a fifth door at the back of the car. This type of vehicle is popular with families, people that have pets, and those that need to transport larger items, but do not want a van. The extra large boot is the perfect space for a dog or for enough luggage for a family holiday. The estate is similar to a saloon, but it has much more boot space. The Renault Clio IV and the Megane are both available as estates.
Coupe
The coupe is not considered a style by manufacturers commonly, but is primarily a marketing label used to refer to a type of two-door saloon. Like a saloon, it has a fixed hardtop roof. The Renault Megane is available in a coupe body style that looks like a sporty roadster. Coupes may have a hatchback or a standard boot. Those looking for a mid-sized car that is not as large as a saloon or estate, may find a coupe a good option.
MPV
Multi-purpose vehicles (MPVs), also known as people carriers, are very popular with families that need to drive from place to place. Renault offers a few models of MPV that are able to carry up to seven people with an optional removable third row of seats. The layout of the interior usually allows room for two seats at the front, three seats in the middle row, and two seats in the third row. MPVs are similar to crossover vehicles, except they are larger to provide more interior space. Renault has two MPVs on the market: Scenic and Kangoo.
Sports
A sports car is a fun alternative to the standard coupe or executive vehicle. It is usually a high-powered, low built vehicle with two seats. Some sports cars do have a second row of passenger seats, but within a small space, so they are rarely comfortable for long distance. Sports cars often have removable soft tops so that drivers can enjoy bright, sunny days. These cars can reach high speeds and have powerful turning ability, but little storage space. The Renault Megane is available in a sports body style, and the Renault Wind is a sporty roadster that has been available since 2009.
Models of Used Renaults
The model of Renault should be considered when shopping for a used car. The more popular models should be easy to find and purchase at a competitive price in a used version. Previous owners may want to move on to a new model and so may want to sell the old one quickly. There may also be a lot of cars of the same model available for sale as they had high production runs when launched. Below are five of the most popular used Renault models.
Clio
The Clio is a mini first launched by Renault in 1990 and is one of the oldest models still in production. It has had four generations over the years, each one bringing new features and styles to keep up with the times. The Clio is usually available as a saloon or an estate with three or five doors.
Megane
As a small family car, the Megane is by far the most popular of all models. Since launching in 1995, it has sold in the millions. In 2005, it was the fourth most popular car in the UK and fifth most popular in 2006. Renault offers the Megane in several body styles, including a saloon, estate, coupe, and sports. Its third generation was launched in 2008.
Scenic
The scenic is a compact MPV first launched in late 1996. Its third generation was launched in 2009. Generations two and three offer seven-person seating with a third row of seats. The Scenic is one of very few models of compact MPV available through a major manufacturer in the UK.
Laguna
The Laguna is a larger car designed for families and produced in a few different body styles, including the saloon, estate, coupe, and sports. Renault first launched the Laguna in 1993, and it entered its third generation in 2007. It is no longer sold directly in the UK as of 2012. However, the model is still produced in other European countries.
Twingo
The Twingo is a very small three-door city car launched in 1993. In 2007, the Twingo entered its second generation, which offers improved strength and crash protection. There are several special editions of the Twingo featuring different trims and slightly different body designs.
Buying a Used Renault on eBay
You can save quite a bit of money by purchasing a used Renault on eBay. The site has sections devoted solely to cars and other vehicles. You can search for specific models under the Renault name. For example, type "Renault Cabriolet" into the search bar that can be found on any page to see a list of all of the available cars. To refine the search, include features like the model year, body style, transmission, mileage, fuel type, and colour. Alternatively, if you know precisely which used Renault you want, use the advanced search feature, which allows you to enter a price range, if there is a particular budget in mind.
Local Sellers
Buying a car can incur a large expense, and checking it and picking it up can be a problem. To make it easier to evaluate and collect the car, search by postcode. You can enter your postcode on the search results page and it provides you with the nearest sellers. After performing a search, there is usually an option on the results page to sort the listings by postcode too. Keep an eye out for Top-rated sellers. These sellers are known within the eBay community for providing excellent products and customer service.
Read the Item Description
Read the item description of the used Renault carefully. The seller should provide a full specification of the car, as well as listing any additional feature or faults. Examine any photos for signs of excessive wear and tear.
Conclusion
When buying a used Renault there are some factors that should be considered before making a decision. Renaults are available in a range of body styles aimed at various needs. The estate has a larger boot for storage, while the coupe is a two-door saloon for one to two people. In addition to the body style, consider the popular models that are readily available. Many models come in more than one body style, such as the Megane, which has saloon, estate, coupe, and sports versions. Renault has a number of different models aimed at different groups. For example, there are cars for large and small families, city drivers, and professionals.
Before buying a used Renault on eBay, read through the item description, paying particular attention to any faults or signs that repairs may be required, which can incur additional costs. Find a local seller to make it easier to evaluate and collect the car. eBay sellers offer a wide range of used Renaults.