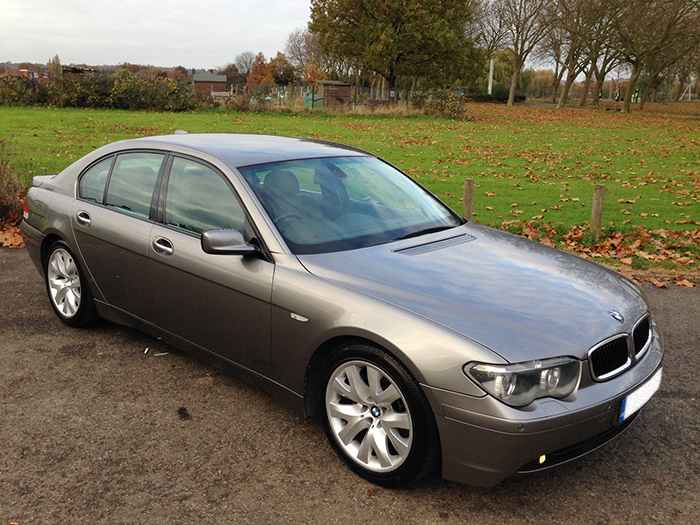 Because of the increasing demand caused by the slow economy, the prices of used cars have been on the rise for the last few years. In 2011, Cars.com did a study which showed that there has been a 10 per cent increase in the price of used cars. Other studies indicate that the cost of used vehicles have been rising ever since 2008.
Despite this, most people still are not clamouring to be the owners of shiny, brand new vehicles anymore. Instead, they are making the choice to keep their costs down and go for a less expensive used model. Even with the increased prices, buying a used car is still more financially sound than purchasing a new one. In the first year of owning a new car, it can depreciate between 15 to 30 per cent in value. It makes much more sense to buy a used vehicle that is at least 1 year old, and has already lost that value.
Saloons, also called sedans, are said to be the best selling kind of vehicle. The definition of a saloon varies from manufacturer to manufacturer, but most people consider a saloon to be a car with four doors. They are a great kind of car for people who want enough space for five people, a boot to carry their belongings in, and good enough fuel economy to get by on less petrol.
Shopping for and purchasing a used saloon can be intimidating. There are hundreds, if not thousands, of cars to choose between and they all vary in price, condition, mileage, and specifications. The best way to buy a used saloon is to break down the process into three simple steps.
Why Buy a Used Saloon
Buying a used saloon over a new one is a smart decision for a number of reasons. Even though brand new cars come with less worries, it is possible to find a well maintained used car that is just as reliable, yet more affordable. A used car that is at least 1 year old costs 20 to 30 per cent cheaper on average than a new one. This is the benefit that most people think of first. However, there are other great reasons to go with a used car as well.
* The insurance costs less on a used vehicle
* There are better bargains to find
* Some used cars were built with higher quality materials than they are today
* A used car may still be covered under a factory warranty
* If there is no factory warranty, some dealers still provide a certified used car warranty
* The history of a used car can be tracked by the vehicle identification number
* The car's condition can be fully ascertained by taking it to a mechanic, which reduces stress
* Licensing fees cost less on used vehicles
How to Buy a Used Saloon
In order to find a great deal on a used saloon, shoppers have to know what to look for. The only way for buyers to come out on top at the end is if have a thorough knowledge of the particular saloon, their budget to work with, the used car market, and the condition of the vehicles they are considering. Knowing all of these things helps people navigate easily through a sea of used car lemons.
Figure Out a Price Range
Before doing anything, buyers need to determine what their price range is. One way to do this is to use an online loan calculator to figure out what the monthly payments are going to be. Part of figuring out the monthly payments is also deciding on how much of a down payment to put down. The more shoppers put down up front, the less the monthly payments are. After deciding on how much can be afforded, stick to that price. Once shoppers get out and start looking at saloons, it is easy to be tempted by the nicer cars that are more expensive.
Be sure to talk to a bank or financial institution about loan options before shopping. Interest rates have a big impact on how much the monthly payments are. In addition, buyers should make sure that they qualify for a loan in their set price range before they start shopping.
Decide Which Saloon to Shop For
By the time that people have decided to begin looking for a used car, they usually already know which make and model they want. However, it is a good idea to pause and reconsider that decision to make sure that it is the best one. Most people desire a good-looking saloon that's fast and comfortable. However, choosing a car based on these factors alone may not be wise. The car could be unreliable, notorious for losing value quickly, get poor fuel economy, and may not even meet the buyer's need for space.
Getting the best saloon may not mean getting the most flashy one. Pull up the consumer reports for a range of years and see which cars have gotten the best ratings for the most reasonable purchase price. Look at ratings such as safety, comfort, drive quality, fuel economy, power, affordability, and space.
In order to have more options to look at, choose three models to shop for. Some of them may not even be available in specific area, so it's a good idea to look for more than one model. Choose models in the same class; for instance, if you are considering a Honda Accord, you can also look for cars such as the Nissan Altima or Toyota Camry, which were built for the same market.
Inspect the Saloon
When looking at a used saloon, ask the seller as many questions as possible. Find out how long they have owned the car, how many miles they have put on it, if they have had any repair issues, if they have been in an accident, and if they have any information about the previous owner. These are all important things to know when determining how well the car has been maintained and if it has had a history of problems. To verify what the seller says, get the saloon's VIN number and check out its status report.
If the saloon's history is clear, begin to visually examine the outside of the vehicle. Be sure to do this outside because natural lighting is the best for spotting body flaws. On the body, look for imperfections such as wrinkles in the metal, rush, scratches, and marks. Too much damage is a good indicator that the current owner was hard on the saloon and drove it poorly.
Next, look at the engine bay to see if there are any fluid leaks. A leak could indicate a minor or severe issue with the car. Also look underneath the vehicle to see if there are any pools of fluid building up on the ground. After visually inspecting the area, check the oil. See if it is dirty and if the level is low. It is common to find owners who do not change their oil as often as they should. Failing to do this puts an extra strain on the engine and reduces its lifespan.
Be sure to drive the car for more than just a few minutes. Listen for any unusual sounds, evaluate how the saloon handles around tight corners, make sure that all of the buttons and controls work, and pay close attention to how comfortable it is. Inspect the interior for signs of wear and tear or abuse. Like the exterior, excessive signs of failure to maintain the vehicle should be noted.
Keep in mind that no used car is perfect, and every saloon is going to have a few issues. Evaluate each problem and determine how severe it is.
| | | |
| --- | --- | --- |
| Noted Problem | Level of Concern | Description |
| | Moderate | Leaks could be an indicator of any number of issues; it is best to get the saloon checked out by a mechanic if there are leaks. |
| Oil with Metal Flakes | Severe | If the oil has shiny particles in it, that means that the engine is tearing apart; do not buy this vehicle under any circumstances. |
| Seat Tears | Minimal | Depending on the age of the vehicle, it is normal for the seats to wear out after awhile; tears can be covered up with seat covers. |
| Wavy, Uneven Body Surface | Moderate | This is an indicator that the vehicle may have been in an accident; gather all the details of the accident to see how severe it is; most times, crashes damage more than just the body of the car. |
At any given time, there are plenty of saloons on the market, so don't get too discouraged if the first few that are evaluated are in bad condition. Shopping for a used car requires patience.
Conclusion
Almost everyone ends up purchasing a used car at some point. They may do it because they need more space inside, or because they are a collector of that particular make and model, or they may just be looking for a means of transportation that is reliable and affordable. The possible reasons for choosing a used saloon over a new one are endless, but no matter what the motivation is, buyers need to understand the process of buying a used car so that they can find the best deals possible. Although picking out a used car to purchase may sound scary, anyone can do it if they follow a few basic rules. For example, the budget should be established before the shopping begins, the saloon should be inspected thoroughly for flaws, and the car price needs to be compared with the price of others that are similar.