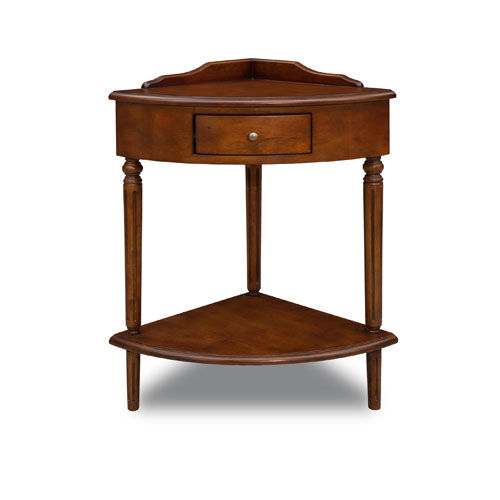 If in good condition, a used stand is an affordable alternative to purchasing new furniture. Used stands are convenient additions to any space and allow property owners to organise and store household items, personal belongings, and other articles.
About Stands
Stands support a variety of items, including musical instruments, televisions, telephones, plants, and picture frames. They are also convenient for storing and organising personal belongings and other items, such as ties, clothing, outerwear, and magazines. Each type of stand serves a different purpose, and they are designed for specific objects or personal belongings. When used to organise or store items, a stand typically is designed with a hook or rail. Hooks and rails are used to hang items, such as coats or trousers. Hangers are often used to place articles on stands with rails. If a stand is designed to support an object, the unit generally features a table or shelf. Stands are also available with additional built-in storage, such as shelving, cabinets, and drawers. They can be floor standing or free-standing furniture, or mounted units that are fixed to a wall, door, panel, or other surface.
Choosing a Used Stand
Stands are available in all sizes and shapes. Each stand is designed to display or support specific objects, whether it is a television or a collection of DVDs and CDs. The purpose of the stand is the primary consideration when purchasing a used stand. Buyers should also consider the storage capacity of the stand and whether its size and storage features offer sufficient space to support, store, or display the intended object or objects. Other considerations when purchasing a used stand include the price, material, style, and condition of the furniture.
Common Styles
Stands are formal or casual. They may be simple and understated or decorative with creative designs. The choice of stand often reflects a buyer's personal design preferences, as well as the decor of the room or space where the stand will be placed.
Traditional Stands
Traditional stands have classic designs, including rustic or heritage features. Certain traditional stands hark back to a specific period in history. They may have antique or period decorative elements, such as scrolls and deep wood carving. Used traditional stands can be rare and collectible items sought by buyers to create an authentic period feel to a room. They may also be a reproduction that shares design elements of period furniture. When purchasing a used traditional stand, buyers should verify that the stand is not a reproduction if a genuine period or antique stand is being sought.
Contemporary Stands
Contemporary stands are modern creations with simple lines and understated looks. They are generally minimalist in design, but used contemporary stands may also verge on experimental and innovative with creative decorative features.
Types of Used Stands
The intended use of the stand influences the type of unit that is purchased. Certain stands are used for entertaining, such as wine racks and entertainment centres or television stands. They are seen by guests, and many times they can be eye-catching pieces that reflect a buyer's personality. Other stands are practical pieces for storing and organising items, such as an umbrella or coat stand. Even practical stands can feature designs that enhance a space and leave an impression with a visitor.
Clothing Stands
Stands are used for storing personal belongings, including outerwear and other articles of clothing. They keep spaces neat and organised, such as a doorway, hallway, or bedroom.
| | |
| --- | --- |
| Coat | A coat stand is used to hang outwear, such as a coat or scarf. They are free-standing or wall-mounted, and may have built-in storage such as shelving or storage benches. |
| Shoe | A shoe stand is used to store footwear at a doorway or in a hallway. These stands may be combined with a coat stand or may be designed as a bench, allowing users to sit down while tying a shoelace or removing footwear. |
| Umbrella | An umbrella stand is used to store umbrellas and other items, such as a cane or walking stick. Umbrella stands are also available with a built-in coat stand. |
Entertainment and Media Stands
Used entertainment stands support various devices, such as televisions, CD players, and DVD players. Similarly, media stands are used to store associated items, including DVDs and CDs.
| | |
| --- | --- |
| Entertainment | These large television stands have built-in features to accommodate several devices, including audio equipment, DVD players, and CD players. They may be referred to as entertainment centres. |
| Instrument | These stands are used to display and support musical instruments, such as a guitar or keyboards. They may also support sheet music for practical or decorative purposes. |
| Magazine | A magazine stand is used to store magazines, newspapers, and books. They are referred to as magazine or newspaper racks. |
| Media | Media stands or multimedia towers are referred to as media racks. DVD stands and CD stands and are used to store DVDs, CDs, and other types of media. |
| Telephone | These stands support telephones, answering machines, and other items, such as a phone book. They are generally small, narrow tables and may have one or more drawers, cabinets, and shelving for greater storage space. |
| Television | Also known as TV stands, these stands support a television set. Typically a low table, TV stands also feature shelving, drawers, or cabinets for additional items, such as a DVD player and instruction manuals. |
Table Stands
Table stands are small, narrow tables that support small household and decorative items, such as phones, plants, clocks, and lamps. Certain units also feature cabinets, drawers, and shelving for additional storage.
| | |
| --- | --- |
| Corner | Corner stands typically support or display a decorative item, such as a clock or picture frame. This type of furniture is placed in the corner of a room. |
| Nightstand | Also known as bedside or night tables, nightstands were traditionally used to store chamber pots. Nightstands are now used primarily for supporting small items, including lamps, clocks and alarm clocks, or phones. |
| Plant | These stands support a plant or flower pot. They are typically decorative additions to a room or hallway, but are sometimes used to store small items such as keys. |
Common Materials
Stands are made from a variety of materials. The material of the stand often depends on the style of the furniture.
Wood stands
Wood stands are traditional and classic. They may also have modern or contemporary designs. Certain wood stands are combined with other materials, such as fabric or metal. Used wood stands typically feature carving and may evoke a rustic or country feel.
Metal stands
Metal stands are made from various materials, including steel, stainless steel, iron and cast iron, and zinc die cast metal. Metals and metal alloys are often finished with chemicals or other processes to enhance the appearance and texture of the metal stand. For example, chrome plating provides a polished and glossy surface, while nickel may be brushed to deliver a matte or weathered appearance. Similarly, oil may be rubbed on brass to provide a dark, sophisticated look. When purchasing a used stand, buyers should consider the condition of the material and the surface's finish. Some used stands may be damaged from wear and tear or over-use. Prongs and legs should not be bent or cracked as this may affect the stand's ability to adequately support an item. Any cabinet doors, shelving, and drawers should also be properly secured and undamaged. Finishes should also be relatively free from scratches, stains, and other damage such as corrosion or other water-related damage. Damaged and worn wood or metal surfaces may need to be repaired or restored. For example, wooden stands with scratches or stains may need to be sanded and re-finished with varnish to restore the sheen of the wood. Similarly, metal surfaces may need to be treated with a metal polish.
Conclusion
Stands are made from a number of materials, including wood, metal, fabric, and plastic. They also convey a variety of styles that help complement any space. Used stands also feature practical and innovative designs to support, store, and display a variety of household items and personal belongings. In addition to making organising easier, stands are also attractive additions to a hallway, entryway, or room. When researching used stands, buyers should consider their storage needs and the space where the stand will be located. Comparing various stands will help buyers find pieces at the lowest cost and best condition.