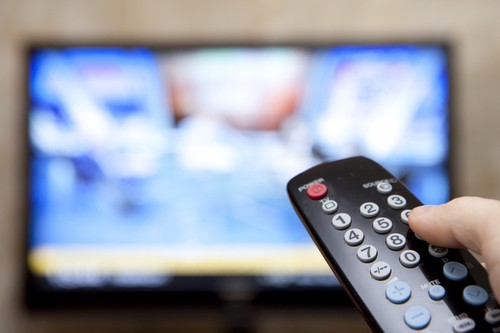 Remote controls are electronic device that are used to operate televisions, DVD players, Blu-ray players, or home theatre systems. Remote controls have evolved along with the entertainment devices they operate. TV remote controls often come pre-programmed to be used with specific makes and models of televisions. What this means for the user is that if the remote is lost or broken, the TV may become inoperable until such time a replacement remote can be found. Because TV remote controls can be quite costly, it makes sense to seek out a used remote control. Before shopping for a used TV remote control, the buyer should find out first what remote is compatible with their television. If the buyer cannot source a replacement remote, they should consider buying a used universal TV remote control. Remote controls have sensitive electronics. It is wise to take care of a remote control to avoid the hassle of searching for a replacement. Used TV remote controls can be found at traditional brick and mortar electronics shops, some charity shops, and at online sites such as eBay..
A Quick History of Remote Controls
One of the first remote controls was created in 1898 by Nikola Tesla. This first remote controlled a boat at a public exhibition in Madison Square Garden, New York City. The boat was called a 'teleautomaton'. The first remotely controlled model airplane was flown in 1932 and was developed for military purposes. By the late 1930s several manufacturers offered radio remote controls that were connected by wires to the devices they operated, but in 1939 a battery-operated remote control was developed for consumer electronic devices.
How Does a Remote Control Work?
There are two types of remote controls in use today: infrared (IR) remotes, and radio frequency (RF) remotes. An infrared remote send pulses of infrared light to the device the remote control operates, and a radio frequency remote works by sending pulses of radio waves in a similar manner.
| Type | Method |
| --- | --- |
| Infrared (IR) Remote Control | Require line of sight to work properly and the signal can be reflected off mirrors or other light sources |
| | Operates devices over short distances by using radio signals that are transmitted by the remote control. |
Although it may seem as though all remotes work the same way, they are not equal. Not all remote controls work for every device, so finding the right remote control for a specific device is essential.
Types of Remote Controls
Remote controls are one way to control an electrical device, the other way is to get up and manually push the control buttons.There are literally hundreds of different types of remotes available today, but generally all remotes fall into the following categories, which begin with a basic remote control and progress to the higher levels of functionality, as with learning and programmable remote controls.
| Type of Remote Control | Description |
| --- | --- |
| Standard or Dedicated Remote Controls | Device-specific; they come with the device they operate; designed to operate only that device |
| Brand-Based Remote Controls | Works with any device of the same brand; capable of being programmed like a universal remote control for other devices such as satellite boxes, Blu-ray disc players or DVD players |
| | Have code databases imbedded in the remote; different brands of electronic devices can be operated using the same remote |
| Learning Remote Controls | Learns operational codes from an existing remote control; 'trained' by pointing the two remotes at one another; considered better than universal remotes; downside being that that if the original remote is inoperable or lost, the learning remote cannot be trained |
| Programmable Remote Controls | Contains macros that allow more than one operation to be completed at a time; a TV, receiver, and DVD player can all be turned on, and the movie started, using one button |
Some of the high-end used remote control units have features like LCD or touch screens. Some remotes can also integrate with a computer that is part of a home entertainment theatre, making audio and videos digitally stored on the computer accessible via the PC's hard drive.
Replacing a Lost or Damaged TV Remote Control
The first step is to determine the model number of the remote that originally came with the device. To do this, simply remove the batteries and look for the model number in the battery compartment. If the remote has been lost, look in the manual that came with the television as it generally lists the model number. Alternatively, go online to the manufacturer's website to locate the model number. Generally, it is not necessary to contact the manufacturer, however, if all other avenues have been exhausted, contacting the manufacturer is a viable option, too.
Buying a replacement remote from the manufacturer can be very expensive, making a used remote control a good option. Used remotes can be found at some second hand electronics stores, charity shops, or at online venues. eBay has thousands of listings for used remote controls to choose from, making finding a remote for a specific TV a relatively easy task.
After locating and buying a used remote control, look for the device code in the accompanying manual and follow all programming instructions to pair the remote with the television. These instructions may be different for each manufacturer's device, so it could take time and patience to find the right code. After the correct code is found, write it down for future reference, and keep it in a safe place.
Consider a Universal Remote
If a used remote cannot be located for a specific television, a buyer should consider buying a used universal remote.. These remotes are generally pre-programmed for a variety of manufacturers devices, so the chances are good that a code can be found to match the buyer's television. Typical a universal remote comes with a booklet of operating codes for televisions manufactured by all the major brands.
Universal remotes are not as expensive as one might think, making them an affordable and very convenient alternative to a television's dedicated remote control. A wise investment is to buy one of the more high-end models. These universal remotes are able to control more than one device.
Layout and Features of Universal Remotes
Generally universal remotes share specific design elements. For instance, the power button includes selections for multiple devices such as TV, VCR, and DVD player, channel and volume controls, a numeric keypad, a 'set' button that is used for inputting sets of codes, and generally D-pads for navigating through the menus on DVD players and satellite boxes. The higher-end universal remotes have additional features such as LCD screens, and bluetooth capability.
Many universal remotes offer programmable features such as the ability to input macros, programmable soft keys, IR code learning that allows the remote to learn the codes of new devices, and repeaters that extend the RF signal.
Cleaning a Used Remote Control
Remote controls can become very dirty. If the remote was purchased used from an online source, second hand shop or charity shop, a deep clean would be a good idea prior to use.
Take the Remote Apart
Remove the batteries and the screws holding the remote together. Once the screws are all out, the remote can be pried apart easily with the help of a kitchen knife.
Separate Buttons From the Circuit Board
Set these aside carefully on a clean, dry surface.
Clean the Circuit Board
Always use isopropyl alcohol or a commercial contact cleaner. Wipe the circuit board with a cotton swab to remove any grime. The alcohol evaporates and no drying is necessary.
Clean the Buttons
Use a solution of one teaspoon of dish soap to two cups of water. Scrub the buttons with a cotton swab and then let them air dry.
Put the Remote Back Together
After everything has dried, carefully put the pieces back and screw the remote together again.
How to Find a Used TV Remote on eBay
When you are ready to begin searching for a used remote on eBay, simply enter descriptive keywords relevant to the type of remote or the make and model of your television into the search bar at the top of any page on eBay.. For instance, if you enter a rather generic query like 'used TV remote&' into the search bar, the site's search engine populates several results pages with current listings for used TV remote controls. The more specific your query, the more targeted the search is. If you want to narrow your search, type in 'used universal TV remote&' or the brand of television: 'Samsung used TV remote&'. You can further refine results using various search filters. You may be able to sort the results based on type, brand, and budget.
Read the item descriptions very carefully. You should take careful note of the condition the remote is in. Look at the photos. If the photos are not close-ups or blurry, you can contact the seller and request better photos of the used TV remote. To contact the seller, go into their profile by clicking on the seller's username, and then click on the contact link.
Conclusion
There are remotes that control one device, those that control two devices, and more modern remotes that can control multiple devices. Many televisions, especially the older ones, have dedicated remotes. This means that the remote can only operate a particular make and model of television. If a user loses a dedicated remote, they need to find a replacement. They can do this by noting the model number in the TV's instruction manual and then contacting the manufacturer. Replacement remotes purchased directly from the manufacturer can prove very pricy. A buyer can find a more affordable used remote at an online venue like eBay. If the buyer's search proved fruitless, they should consider a used universal TV remote. This device can be programmed to operate any TV, and what is more, it can operate several other devices like DVD players and a surround sound system. Buyers find the widest selection of dedicated remotes and used universal TV remote controls on eBay.