A bomber jacket is a stylish garment for outdoors, resembling clothing that the bomber crews wore in World War I. This vintage-style jacket can be truly masculine or come in a modern flowery version for women. Find yours by learning about the different types and materials available.
Bomber Jacket Basics
Bomber jackets are a style staple mainly due to their simple cut. They are a bit slouchy and popular amongst both men and women thanks to their androgynous look. These jackets effortlessly combine casual with luxury and serve as perfect trans-seasonal outerwear items that you can wear in spring or autumn. These jackets are truly classic garments that enhance anyone's style and they come in many colours and materials. These jackets offer you clean an athletic shape as well as versatility and the overall impression depends largely on the accessories and other clothes you wear with the jacket.
Bomber Jackets for Men

A textured black aviator jacket delivers aristocratic charm, while providing comfort and you can pair it with tailored black trousers or slim fit black denim and a stylish shirt or a printed T-shirt. The black flight jacket is the most versatile of its kind and you can pair it with almost anything to achieve a timeless look. For those with an experimental nature, mash-up jackets that combine two materials and colours are a good choice, and then you should also pick all other items of your outfit with the same colour theme. You can also find many athletic bomber jackets of velvet and cashmere.
Bomber Jackets for Women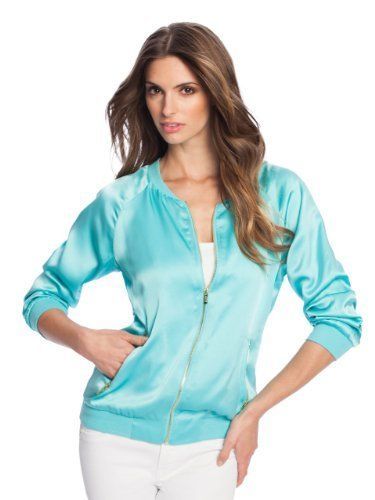 Women's bomber jackets are often playful as they experiment with materials and colours. Lightweight silk bomber jackets combine sophistication and slouchiness in an elegant way and look great with heavier fabrics. For an aviator-inspired look, choose a leather flight jacket that resembles its original counterpart. Printed jackets come with flowers and other patterns, and are rather cheerful and outstanding. Women's models can also be shorter and these cropped versions work well with high-waist skirts, helping you to show off your waistline.
Buying Vintage Jackets
Vintage jackets can be brand new or used as this term has a wide use. Quite often, companies produce new jackets in the vintage style and in this case, you can acquire garments of the past with the quality of today. However, some vintage bomber jackets can be decades old, although in perfect condition. Check for any wear and tear before purchasing.