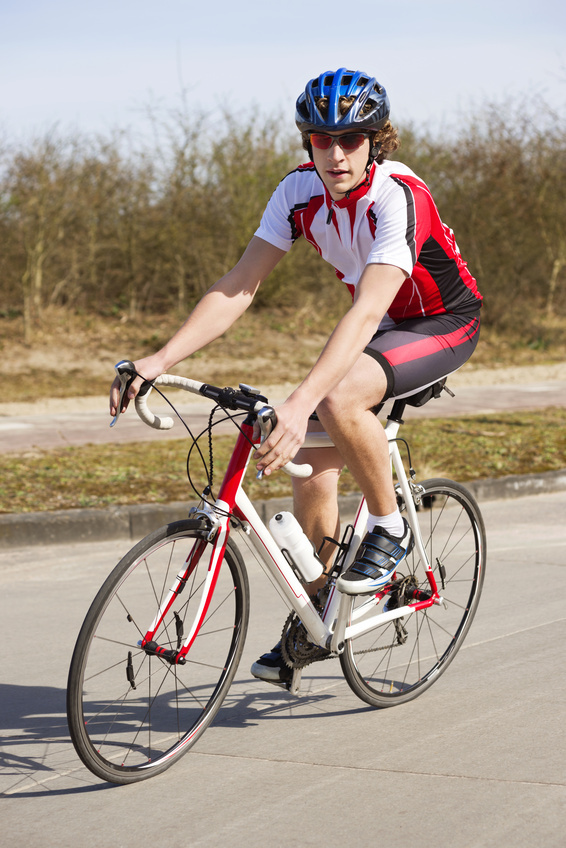 Vintage clothing is one of the most fashionable trends to hit the market today. Many different types of clothing that were originally in style or prevalently used around the globe many years ago are returning to the world of style and fashion in recent years. More and more people seem to be searching for vintage cycling jerseys, for instance, more than traditional, modern cycling jerseys.
There are many different sporting goods and sportswear stores that have these jerseys for sale, but they are also available on such popular online websites as eBay. There should be a level of caution and careful examination when it comes to shopping for the best deals in sporting goods. Fortunately, eBay has developed this guide to assist consumers in being able to shop effectively and efficiently.
Determine the Purpose
One of the first steps that an interested shopper has to take when trying to find a great deal on vintage cycling jerseys is to determine the purpose for buying this type of jersey in the first place. Different people may enjoy buying these types of jerseys for different reasons. However, you have to be able to identify that reason first and foremost in order to know exactly what you should be looking for when shopping. The chart below provides a basic overview of some of the various purposes and reasons why many people purchase this type of sportswear.
| Purpose | Best Option |
| --- | --- |
| Gift for a cycling fan | Any vintage cycling jersey from their favourite team, country or cyclist will do |
| Collector's items | Vintage, authentic jerseys in mint condition are the ones that have the most value; however, if these jerseys are worn, they will exponentially depreciate in value. |
| Stylish cycling jersey to actively wear while riding | Vintage cycling jerseys are fine, but standard cycling jerseys are more affordable and serve the same purpose |
As can clearly be seen from the chart above, different purposes can lead shoppers down different paths when it comes to finding the right cycling jersey. There are some cases when a cyclist won't even need to invest in a vintage cycling jersey, and may be better off simply purchasing a standard cycling jersey that is built to last, and comfortable enough to be worn consistently while on the road. After identifying the purpose, the next step of the shopping process will allow interested buyers to explore all the options that are available to them.
Explore All Available Options
A simple keyword search in any popular search engine will quickly prove to even the most doubtful and uncertain shopper that there are an overwhelming number of options available to choose from when it comes to vintage cycling jerseys. As is the case with any type of jersey, there are quite a few different factors that need to be taken into consideration in order to match the right customer with the right product. Some of these factors include such varying features as:
Colour
Style
Design
Patterns
Represented Team
Represented Country
Represented Cyclist
In most cases, cyclist fans and avid cyclists are already going to have some sort of idea about which specific type of vintage cycling jersey they are interested in purchasing. There are also many different hats, shorts, trainers and other cycling equipment and sportswear that can be purchased to coordinate and match well with these various types of jerseys. However, shoppers are going to have to first decide on exactly what they want. This is the key towards any successful shopping trip.
By making solid choices about the different options and preferences that a customer personally has, the easier it will be to narrow down the list of other options that do not fit those specifications.
Shop Around for Competitive Prices
There is not just one particular store or website that sells vintage cycling jerseys. Even though you might have a particular company in mind, remember that the same jerseys might be on sale through at least several other suppliers. Therefore, the next step that an effective and efficient shopper should take when searching for a great deal on these specific types of jerseys would be to find as many competitive prices as possible.
Here are several quick tips to keep in mind when shopping for competitive prices and available offers:
Most online websites are going to have lower prices than traditional stores and vendors
Most used vintage cycling jerseys are going to be priced lower than brand new ones
Shoppers are more than likely going to save even more money with auctions than with fixed prices
There are some stores that will match the lowest prices of their competitors
Do not forsake quality of a product for its affordability
Check for Authenticity
As mentioned earlier, there are many people that enjoy buying vintage cycling jerseys for their monetary value. These individuals may never actually wear the jerseys, especially if they do not want to do anything to ruin the jersey or cause the value to depreciate. However, one of the key factors that this particular type of shopper needs to consider seriously is the authenticity of these jerseys.
Keep in mind that just because something is labeled 'vintage' does not necessarily mean that it is authentic. In most cases, vintage-style apparel is recreated by modern manufacturers to achieve the same look, but not necessarily the same aged quality. If you are interested in purchasing vintage cycling jerseys solely to save them for their monetary value as sports memorabilia and collectibles, then the authenticity of each jersey that you consider needs to be thoroughly examined.
Some of the different areas that need to be checked include:
The style, design and fabric used
The original manufacturing date of the jersey
Any documented proof of authenticity
The overall condition of the jersey itself
Even though it may take a little time to check and verify the authenticity of vintage cycling jerseys, regardless if you are shopping online or in traditional stores, the time that is spent researching and verifying will truly pay off in the long run if done correctly. On the other hand, you could very well be spending hundreds or even thousands of pounds on an item that is actually worth only a fraction of what you think.
How to Use eBay to Buy Vintage Cycling Jerseys
There are many different stores and online websites that currently sell vintage cycling jerseys in a variety of shapes, sizes and styles. The average shopper is more than likely going to find exactly what he or she wants, however, simply by exploring all of the options available on eBay. The easiest way to get access to the complete listing of these types of products on eBay would be to search for 'vintage cycling jerseys' under the Cycling section of the Sporting Goods category. To narrow down the list of available options even further, shoppers can filter this populated list by specifically choosing such features and preferences as:
Length of Sleeve (short, long, none)
Gender (men, women, unisex)
Size
Brand
Colour
Condition
Another benefit that shoppers enjoy about using eBay to purchase their various sportswear and sports-related items are the flexible payment options that eBay provides to their customers. For the best deals, interested buyers can use an Auction to bid on listings against other interested bidders, with the hope of winning that particular jersey for a great price.
On the other hand, customers that are solely interested in purchasing a great deal on a jersey right away should consider going with the Fixed Price option that allows customers to buy their products right away without having to bid against anyone else for them.
The sellers of these jerseys can either be individuals or actual companies around the world that are selling them online, but shoppers will always be able to contact the seller to make sure that all questions are answered and any concerns are addressed before finalising any bids or fixed price purchases. Remember that once a bid has been made, the bidder is committed to purchasing that item at that price that they won the bid at.
Conclusion
Vintage sportswear seems to be a trend that is growing in overall popularity all around the globe. Thousands of people are collectively spending millions of pounds each year on this particular type of apparel for a wide variety of purposes. If you are currently interested in finding a great deal on a vintage cycling jersey, do not hesitate to use the steps and reminders that are outlined throughout this guide to assist you in making the best purchasing decisions.
There are a lot of great deals available on the market today, especially on eBay. However, there are quite a few scams and fake jerseys that fraudulently claim to be 'vintage' products currently available as well. This is why it is very important that all shoppers learn how to effectively and efficiently shop for vintage cycling jerseys so that they will be able to accurately tell the difference.