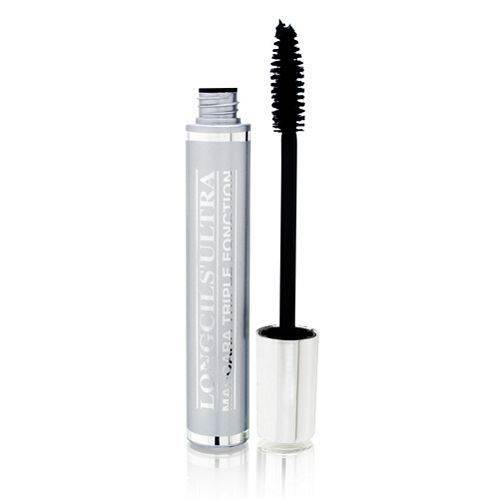 Mascara is produced using either water or oil as a base for the pigment. Oil-based mascaras are typically water and smudge resistant, and for this reason usually last far longer in a single application. However, many of the oils used in mascaras can clog the sensitive pores on eyelids, which can contribute to dry, itchy eyes. Water-based mascaras are less likely to clog pores or irritate eyes, and are less likely to cause infections. Luckily, water-based mascaras can have the same volumising or lengthening qualities of oil-based mascaras, and are therefore an ideal alternative.
Many potential buyers of water-based mascara are pleased to discover that shopping for their make-up on eBay often yields cheaper options than those available at most retailers. When buying a water-based mascara, shoppers should always determine their lash type and the desired brush type, as well as learn how to best apply the mascara selected.
Determining Lash Type
Determining lash type helps shoppers select mascara best suited to their needs. In general, there are five lash types: thick, thin, long, short, and brittle. Luckily, determining lash type is a quick and simple process, and a mirror is the only piece of equipment required.
Thick Lashes
Individuals are able to easily tell if they have thick lashes by using a mirror. They need to lean close enough to inspect their lashes and see where the lashes connect to the eyelids. If it is difficult to distinguish the individual lashes, then the lashes should be considered thick. Thick lashes may often benefit from lengthening mascaras.
Thin Lashes
Individuals should use the same method described above to determine if lashes are thin. Thin lashes, unlike thick lashes, should easily be individually distinguished at the base. Thin lashes can typically benefit from a thickening or volumising water-based mascara and mascara brushes which have thickly placed bristles. The methods which individuals use to apply the mascara also serve to improve the look of thin lashes.
Long Lashes
To determine if lashes are considered long, individuals should first lean close to a mirror. Then look upward, while still focusing on how the lashes appear in the mirror. While looking upward, lashes which reach the brows, or close to the brows, should be considered long. Since long lashes do not require any additional lengthening properties of mascaras, which can be heavy and encourage clumping, shoppers should focus instead on thickening or smooth water-based mascaras.
Short Lashes
To determine if individuals have short lashes, they should use the same process outlined above. Short lashes, rather than reaching the brows, are closer to the eyelid creases. Short lashes can benefit from lengthening mascaras. These mascaras are often prone to clumping. However, some two-step varieties sufficiently appear to lengthen lashes, while avoiding many of the issues which cause clumping.
Brittle Lashes
Brittle lashes break or are pulled out quite easily, and because of this, require particularly sensitive care to look their best. To determine if individuals have brittle lashes, they can simply lift a hand and delicately pinch their lashes between thumb and forefinger. If the lashes feel stiff, rather than soft, they are likely brittle. Individuals with brittle lashes should use mascaras with brushes that have large spaces between the bristles. Small brushes should help users have more control over the brush, meaning the mascara requires less application and therefore has less opportunity to damage the lashes.
Choosing the Best Mascara Brush
The type of mascara brush featured in a water-based mascara can do as much for lashes as the mascara formula itself. Mascara brushes differ primarily on the length of the brushes, the shape of the brushes, and the spacing of the bristles. If the mascara brush of the water-based mascara does not meet shoppers' needs, replacement brushes are generally quite inexpensive.
Length of the Brush
Short brushes are unilaterally easier to handle, and are best for users who have little experience applying mascara or have shaky hands. Longer brushes use less strokes to apply the mascara, and can help users apply an even coat over all the lashes in less time. Most longer brushes have more widely spaced bristles than those on smaller brushes.
Bristle Spacing
Those with brittle lashes are most likely to need bristles which have widely spaced bristles, as these apply the least amount of pressure to lashes. Thickly arranged bristles are most useful for those with short or thin lashes, which can benefit from the additional coverage more bristles offers. Rubber mascara brushes have the most closely arranged bristles, and can vastly help improve the look of thin or short lashes.
Shape of the Brush
The shape of the brush is significant, as it offers different degrees of coverage or even helps to shape lashes. Since individuals should never use lash curlers after applying mascara, curved brushes sometimes allow people to skip this step entirely by helping shape the lashes. Contoured brushes feature an inward curve in the shape of the brushes, and help users apply the mascara lightly, which can prevent clumping.
How to Apply a Water-Based Mascara
Users of water-based mascaras may get the best results if they use methods specific to their lash type to apply the mascara. Those with brittle or thin lashes, for example, should apply their mascara differently than those with thick or long lashes. In some cases, using black eyeliner also helps emphasise the appearance of mascara.
Applying Water-Based Mascara on Brittle Lashes
To apply water-based mascara on brittle lashes, users should always use a light hand and as few strokes as possible. If individuals have brittle lashes which are also thin, they can use black eyeliner placed along the edge of the lashes to make them appear thicker while not risking damage to them with multiple strokes or thick, volumising mascara.
Applying Water-Based Mascara on Short or Thin Lashes
If individuals are using two-step volumising mascaras, they should complete the first step as recommended by the mascara packaging. Then, after getting the mascara evenly on the brush, they should place the bristles of the brush against the base of the lashes, and gently and briefly move the bristles from left to right. This helps get the mascara between the lashes and add volume. Follow this up by sliding the mascara over first the top of the lashes, and then along the bottom, taking care to follow the natural curve of the lashes. Apply slowly, and use the tip of the brush to break up any clumps.
Applying Water-Based Mascara on Thick or Long Lashes
For thick or long lashes, users should stick to the more traditional approach of mascara application, sliding the mascara along the top and then the bottom of the lashes. Doing first the lashes near the inside of the eyes, and then the outside, and saving the centre lashes for last helps them avoid overcoating the lashes with mascara, which can quickly lead to brittle lashes. Users should always remember to never use lash curlers after having applied water-based mascaras, as this may easily break the lashes.
Buying a Water-Based Mascara on eBay
Using eBay to buy a water-based mascara is generally significantly cheaper than going to traditional retail stores for make-up. To begin buying a water-based mascara on eBay, first open your Internet browser and go to either the eBay home page or any of eBay's internal pages. Look for the search bar located there and click it. Begin typing the words which describe the water-based mascara you are interested in purchasing. A good example is "volumising water-based mascara". Creating a brief search query is likely to return more results than a longer one. When you are finished typing, press "enter" to view the list of items which match your search description.
Asking a Question
If you see an item you like, but have questions you would like to ask the seller, eBay provides an easy way to do so. Simply search through the item's listing page until you see the "Ask a Question" link and click on it.
Conclusion
Buying a water-based mascara is an easy process, and shopping online helps make it even easier. Websites such as eBay often offer many different types and brands of water-based mascaras, and in many cases they are priced well below what shoppers might find at traditional retail stores. But before even making a purchase, buyers should determine what qualities they need in a mascara by establishing their lash type, determining what brush size and type are most likely to work best with their lashes, and learning how to apply the type of mascara they need.
Determining lash type is simple, and the only tool required is a mirror. Brittle or long lashes are sensitive, and require only light applications of non-volumising and non-lengthening water-based mascaras. Volumising water-based mascaras are intended for those with short lashes, while lengthening water-based mascaras are best for those with short lashes. Using the mascara brush size and shape best for your lashes can reduce the likelihood of breakage or clumping, ensuring that the mascara slides on smoothly and evenly.