Perfect for the outdoors, Barbour wax jackets offer sturdy protection from the elements. Made with water- and weather-resistant materials, Barbour wax jackets are just the right combination of fashion and function. They are a statement piece of women's fashion. Discover more about these popular jackets and zero in on the right women's Barbour jacket for you.
Jacket Styles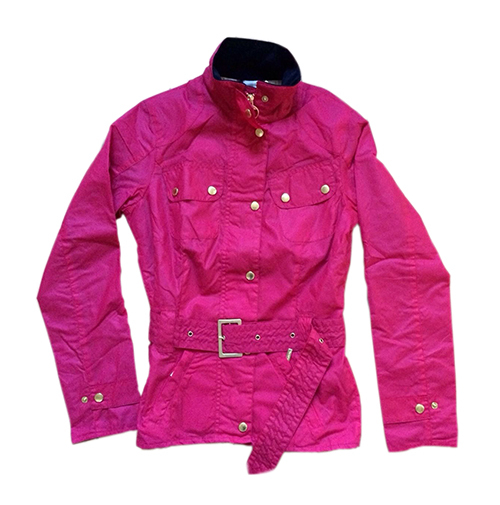 There is a jacket for every woman's taste when it comes to Barbour wax jackets. For a cool, chic, motorcycle look, check out the Barbour International Alloy jacket, which offers a belted biker style and comes in red or black. The flattering, fitted jacket includes a soft, comfortable cotton lining. For a wax jacket that looks more like a blazer, the Pivot style fits the bill with its streamlined look and ring zip. Other choices include the utility-style Tilbury jacket, which has many front pockets for a casual look, and offers a waist adjuster for just the right fit. If you need a jacket that is less fashion and more function, turn to the quilted Liddesdale jacket, which is a lightweight, red jacket with quilting, patch pockets, and an inner zipped pocket with tartan lining. Head out on the water and stay warm and comfortable in the Shore wax jacket, a marine jacket with a loose, easy fit that has bold red lining and a Union Jack arm patch. Feeling feminine? The Lula Durham wax jacket offers a pretty floral lining, oversized pockets, and a casual fit. For a traditional Barbour look, purchase the multipurpose Utility jacket.
Jacket Features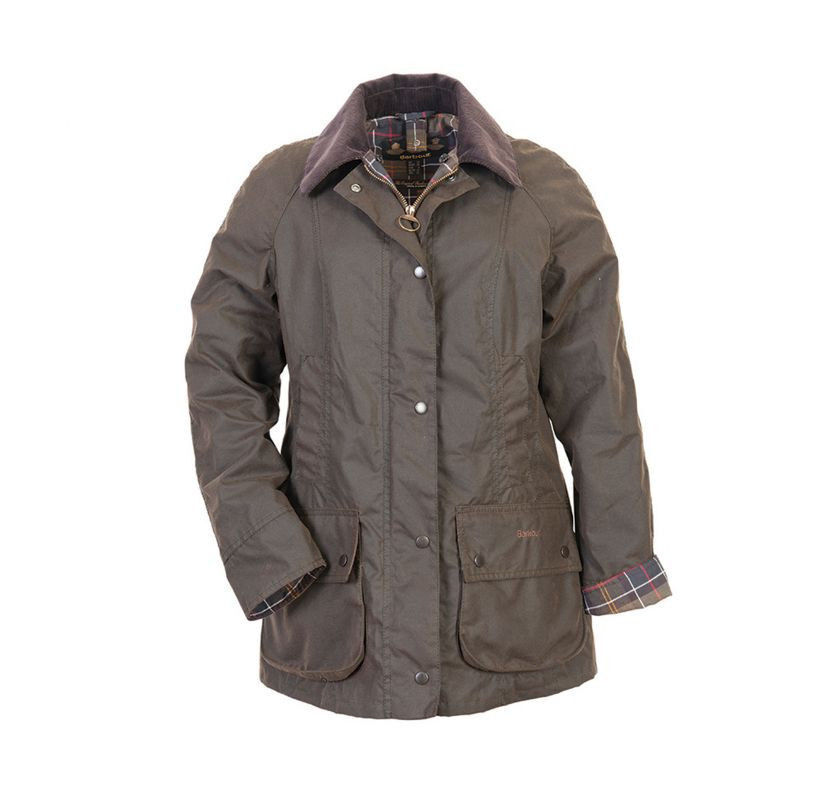 A Barbour wax jacket is not just outerwear; it is protection from the elements. Barbour jackets offer features that other jackets do not, including weatherproof, wax coats that offer protection from the cold, wind, and rain. The versatile and well-made jackets last for years, and offer comfortable fits and sporty, stylish appearances. Most Barbour jackets have numerous pockets to stash your stuff and convenient hand warmer pockets for chilly days. Made of treated, water-resistant cotton, Barbour wax jackets are casual or dressy, depending on the style you choose. Select a jacket with a fur-lined collar to keep your neck warm, or opt for a jacket with a hood to protect your head from rain or snow.
Jacket Fit
Ensure your Barbour jacket fits properly. For women, there are three different fits available including a regular fit, relaxed fit, and slim fit. The regular fit is the traditional fit, which offers you a close fit without being tight, and feels comfortable and roomy. The regular fit works for all types of body shapes, and is perfect for any activity. The relaxed fit feels a bit looser than the regular fit. This fit works if you like to layer garments in cold weather and need a more spacious jacket. For a chic, close-fitting jacket, opt for the slim fit, which creates a flattering silhouette.