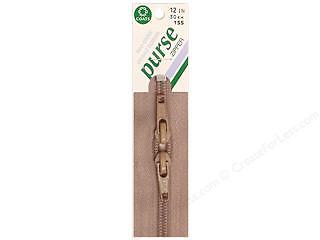 A large number of fabric accessories and garments require a zipper and for this reason learning how to choose the proper zipper and how to sew it are both important activities for anyone with an interest in crafts. There are numerous types of zippers available on the market and each of them has certain characteristics that make it suitable for a particular type of sewing project. The main function of a zipper is that of fastening two pieces of fabric together, but zippers may also be accessories in themselves and used for decorative purposes only.
Shopping for the right type of zipper may take some time, but there are ways of making the process easier. By choosing to shop for zippers on eBay, one can find a large variety of products in a single place, thus saving plenty of time when it comes to browsing for the ideal one. Learning how to find and buy a zipper on eBay can help buyers get a good quality item and good value for their money.
The History of Zippers
Zippers are nowadays omnipresent all over the world, but one may be surprised to learn that they were only invented less than two centuries ago. The inventor of this sewing accessory was Elias Howe, who patented an early version in 1851. It was not until 1913, however, that zippers became to be widely used in the fashion industry, thanks to the new model patented by Gideon Sundback. One of the largest customers for the new type of fastener was the U.S. Army. After the First World War, zippers became popular for clothing, luggage, and shoes and they first began to be used instead of buttons for men's trousers in 1937. Nowadays, zippers come in various lengths, styles, and colours, and have countless uses, ranging from fastening backpacks to fastening tents.
What to Look For when Shopping for a Zipper on eBay
Buyers who are looking to purchase a zipper on eBay should take a few factors into account. There is no such thing as buying the right or wrong zipper, as the choice should mainly be based on the preferences of the buyers and the way they intend to use it. Zippers are commonly employed for decorating an item, for attaching or detaching two sides or ends, or for attaching or detaching separable parts of the same garment.
Zipper Material
Buyers can choose to buy zippers for a new sewing project or simply for replacing the broken zipper of an existent garment. The advantage of using zippers for fastening is the fact that they are rather inexpensive accessories and it should not cost too much to replace them when they fail. The main categories of zippers one can choose from include metal, nylon, and plastic. Metal zippers include aluminium, nickel, and brass.
Other Zipper Features
Besides the material from which a zipper is made, buyers should also consider the length, width, and colour before making a purchase on eBay. This should be done after assessing the item for which the zipper is needed. Many people choose to coordinate the colour of the fabric with that of the zipper, but this is not mandatory as contrasting zippers may add a special touch to a garment.
Types of Zippers on eBay
Buyers can choose from a wide variety of zippers when shopping on eBay. The choice should be based on one's preferences and needs as well as on the budget. All-purpose zippers are a common type of zipper used for sewing projects. These zippers have small teeth and they are fairly lightweight. They can be used in most garments for fastening and they are available in various lengths and sizes. The table below illustrates the main types of zippers one can find on eBay as well as their characteristics and popular uses.
| Type of Zipper | Main Characteristics | Popular Uses |
| --- | --- | --- |
| Close-end zippers | non-separating zippers; the bottom stop does not allow the complete separation of the chain; usually can be opened and closed with a slider | often used on jeans, trousers, boots, and bags |
| Coil zippers | the slider runs on two coils, hence the name; often made from polyester coil; the shape of the coils may vary | a versatile type of zipper; used for a wide variety of garments |
| | very fine teeth; usually hidden in a seam; the pull tab is the only visible part; often smaller and less obtrusive than other zippers; smaller selection of colours and sizes; special sewing machine feet required | usually used in formal wear garments |
| Open-end or separating zippers | separate ends; feature a box and pin mechanism on the lower end; can be closed using sliders | often used for jackets and other types of outerwear |
| Two-way separating zippers | separate ends; feature a bottom slider allowing movement from the bottom of the zipper | sportswear, rainwear, and sleeping bags |
| Two-way tail to tail zippers | feature sliders on opposite ends when closed; cannot be separated; can be opened by pulling the slides towards each other | often used for overalls and other clothing items |
| Two-way head to head zippers | feature two sliders that remain at the centre when closed; can be opened by pulling the sliders towards the stops | often used for backpacks, luggage, and bags |
Most of the these types of zippers can be found on eBay in a variety of colours and lengths. When choosing the length of the zipper, buyers should keep in mind that in the majority of cases the length mentioned in the product description or on the packaging is not the length of the cloth tape to which the zipper is attached, but the length of the zipper itself. The size of the teeth should also be taken into account when shopping for a new zipper, as this may differ from one item to another.
Tips for Buying Used Zippers on eBay
When shopping for zippers on eBay, buyers can choose between new and used items. Even though zippers are not very expensive items, those who are on a budget or who are looking to buy a large number of zippers may save some money by choosing to buy used products. There are several precautions one should take when buying used zippers on eBay. An important one is checking the condition of the item carefully by reading the product description and looking at the photos provided by the seller. Many zippers listed as used on eBay are in a like-new condition and only labelled as used because they have not been produced recently. For this reason, buyers can get a good deal by choosing to buy used zippers separately on in bulk.
How to Find a Zipper on eBay
Finding the right type of zipper for a sewing project may take some time as there are so many models and colours to choose from. Fortunately, one can find thousands of zippers in a single place when choosing to shop for these accessories on eBay. The wide selection of products and the fact that the website is very easy to use makes eBay an excellent destinations for finding zippers.
Starting the search for a new or used zipper on eBay is very simple. All you need to do is type the word 'zippers' into eBay's search bar and you can start browsing the selection right away. In the majority of cases, you get a larger number of results than you may be willing to browse through. This is where the search filters provided by eBay come in very handy. You can narrow down the results by brand, size, type of zippers, colour, price, and more. Moreover, you can choose to see only items that are in your price range. By refining the search results according to your preferences and budget you can reduce the amount of time spent looking for a zipper. You can choose to buy zippers separately or in sets. When opting for a set, you should make sure you read the product description carefully in order to see whether it contains items that are useful for your sewing project.
Conclusion
Even though a zipper is not a very sophisticated piece of technology, it is an essential accessory for those who are interested in sewing projects. With so many potential uses, a zipper is indispensable for those who are looking for a reliable fastening method that is also very easy to incorporate into a garment. Zippers come in a wide variety of materials, brands, sizes, and colours and an easy way of buying them is on eBay.
Buyers who are looking for a place that has a large selection of zippers available in all styles should search eBay. The website offers thousands of zippers available from sellers from all over the world. With so many styles to choose from, it would be difficult not to find the right type of zipper for a particular garment. Buyers should make sure they browse through as many styles as possible when shopping on eBay in order to find the right zipper for their sewing project.