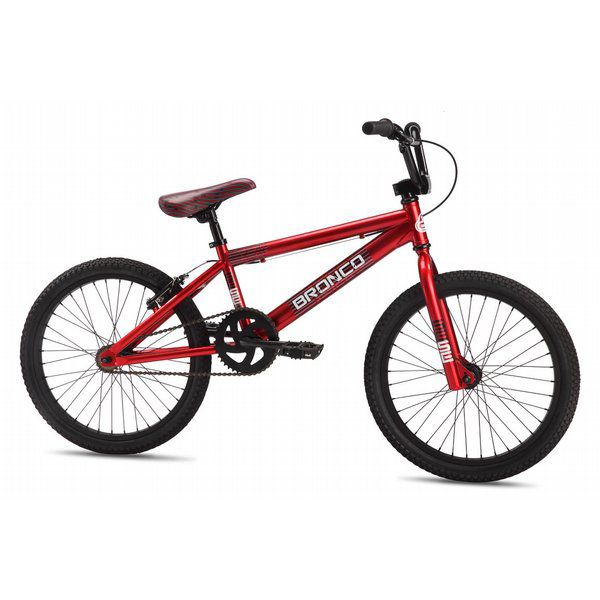 A bike is something that can provide a lot of benefits to the rider. For children their first bike is often the present they remember most. It is something that can help you get to work, something to race on or something to explore with. How to buy an affordable bike on eBay is something that is worth knowing as it can allow you to enjoy a top quality bicycle for less than you would purchase them on the high street.
Knowing what you want
Before you buy a bike you need to consider what you are buying it for and if it is a gift who you are buying it for. There are bikes for all kinds of purposes.
Once you have considered the type of bike you are getting and why you want to buy it you can then compare what is available on eBay.
Different types of bike
If you simply want to ride a bike there are ones that are general purpose. These are the ones that will have reasonably thick wheels to deal with bumps, handlebars that are easily accessible and a comfortable frame. However if your requirements are more specific then you need to look more carefully at the differences between the bikes.
| Type of bike | Characteristics | Suitable for |
| --- | --- | --- |
| Town bike | Thin wheels, fewer spokes | Travelling through towns, flat surfaces |
| Mountain bike | Thick wheels, additional suspension, more gears | Bumpy surfaces, steep inclines and off road, particularly around wooded areas and dirt tracks |
| BMX bike | Smaller wheels with thick tyres | Stunts and racing on dirt tracks |
| Racing bike | Thin wheels, aerodynamic design, frame made from lightweight material | Racing, mainly on flat surfaces such as tarmac |
Material
The material the bike frame is made from will also have an effect on its performance. This also affects the cost of the bike as some materials are more affordable than others. Generally if you intend to ride along flat surfaces or you want to use a bike for racing then it is recommended you choose a lightweight material. For people who want to go off road more solid material for the frame is more recommended to help with shock absorption, something that can prove important when riding along bumpier tracks.
| Material | Characteristics |
| --- | --- |
| Aluminium | A lightweight and relatively low cost material that is usually used for racing and town bikes |
| Steel | A heavier material that is usually used for off road bikes due to its solidity and ability to absorb shock |
| Carbon fibre | This can vary according to how the carbon fibres are woven but this material tends to be useful for both speed and shock absorption |
| Titanium | Used in top of the range bikes this material is both lightweight and solid |
It fits
You need to check that you have an appropriate size for your bike. There are various parts to consider.
| Size | Measurement |
| --- | --- |
| Frame height centre to centre | Taken from centre tube to top tube of bike |
| Frame height centre to top | Taken from centre tube to top of seat tube. Note that a 60cm centre tube to top bike will be shorter than one that is centre to top. |
| Seat post size | Industry standard is 27.2mm |
| Bottom bracket size | Distance from chainrings to side of seat tube |
| Handlebar width | Additional 2cm to shoulder width to allow for reach |
| Stem length | Some makes can be adjusted or they can be removed and replaced. |
Men and women
Another thing to note is that bikes designed for men and women are different as well. If you are buying a bike as a present for a woman then you need to look for the WSD stamp. This stands for Women Specific Design and shows that the bike has been specifically designed for women.
There are various differences in how bikes are designed for men and women. These differences are based on common genetic differences between men and women that can mean women riding a bike designed for men can have problems with and vice versa.
A saddle designed specifically for a woman will be wider to accommodate the difference in pelvis size
The handlebars will be narrower to allow for smaller hand size.
The saddle will be placed further back to allow for a more aerodynamic position, especially in racing bikes.
Drop handlebars are generally more suitable for a bike designed for a woman as they allow for a more natural riding stance
The frame will tend to be lighter and designed with a shorter reach in mind.
Kids
When buying a bike for children you need to ensure that they are age appropriate. After the age of around 12 or 13 a child can usually start riding a small adult bike rather than a bike specifically designed for children.
It is often recommended that you buy bikes for children as early as you can as it helps them get into the habit of riding. As with adult bikes if a child mainly rides in an urban area then thin wheels are recommended while thicker tyres are better suited for off road purposes.
In order to ensure your children get the right size bike frame you need to check the wheel size. This is a broad guide as some children may grow at faster rates than others but as a general recommendation it ought to work.
| Age | Bike wheels |
| --- | --- |
| Under the age of 4 | Less than 16 inches |
| Four to six | 16 inch wheels |
| Six to ten | 20 inch wheels |
| Nine to twelve depending on growth | 24 inch wheels |
Gears
As a general rule you need more bike gears for mountain bikes in order to compensate for the bumpier surfaces and steeper inclines. Road bikes tend to have fewer gears as they mostly tend to travel along flat surfaces.
Storage and security
When buying a bike you may wish to consider your storage options. If you are buying a bike for racing then this needs to be minimal to avoid adding additional weight to the bike, such as somewhere to store a water bottle. If you are commuting you may wish to consider having a storage compartment on the back so you are not reliant on having a backpack on you.
Security is another important issue. Locks may come with the bike and are strongly recommended to keep your bike safe. Make sure that they are thick and can be securely positioned on bike racks to make them harder for thieves to cut through and steal the bike.
Questions to ask
Whether you are bidding for an item on eBay or purchasing directly from a seller it is advisable to ask questions before you make your purchase. Check the photos and product description before you buy in order to see if it is appropriate. If the product description is vague or you want to see the bike from another angle you ought to contact the seller to ask for more information. Photographs ought to be genuine and clearly show the product. If the seller is photographed with the bike the picture is more likely to be genuine.
There are also other enquiries you should make to get as much information as possible before making a purchase.
Find out the age of the tubes and the tears and check for any signs of wear
Ask them about the ease of switching gears, especially if you are purchasing for a child
Check for any signs of rust and look for any signs that the bike may be painted over
Ask whether the bike can be checked for damage and inspected before it is shipped
Ask if there is any insurance available to cover for any damage while shipping and check if the seller has a return policy. Ask for specific details such as how long the return period lasts and if there are any conditions. This ought to be clarified in the product description but it is still worth double checking.
Conclusion
In short there are a number of ways to learn how to buy an affordable bike on eBay.. The bidding process is one way of saving money. However there are other ways you may not have considered. If you are confident with your assembly skills you may wish to consider putting a bike together yourself. Alternatively look for private sellers who are looking to upgrade to a new bike as it is more likely that the bike they are selling is of a usable quality. Finally remember to carefully check ratings and feedback to ensure that you purchase from a reliable seller who will deliver the item to you promptly and in a suitable condition. In short if you are prepared to shop carefully you will get the bike you want at an affordable price, whether you are looking for one for commuting, recreational activities, or only occasional use.