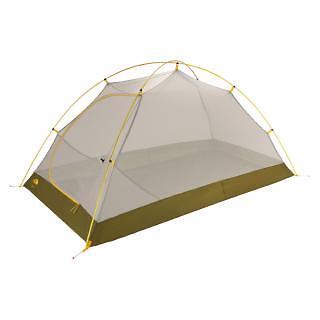 A good quality, affordable tent is an essential investment for anyone who loves the great outdoors. From family holidays to music festivals, buying a tent on eBay is an affordable way to obtain a tent that will last for years to come.
Tents are incredibly versatile and come in a number of shapes, sizes and configurations. This guide will help you to select the correct shape of tent and consider other factors which may affect its performance.
You'll find tents in their own eBay category within the "Sporting Goods" section of the eBay website.
Choosing the Correct Shape Tent
The shape of the tent you choose will largely depend on your camping experience and the weather conditions you expect to encounter.
While some tents are incredibly lightweight and quick to set up, they do not offer the same protection as more advanced designs. However, the more complex your tent's design, the longer it will take to put up and take down, and it may also be heavier.
Ridge Tents
Ridge tents consist of two triangular frames supporting a horizontal central bar. They are sometimes called A-frame tents and can be purchased in a variety of sizes.
A ridge tent is a good, affordable choice for most buyers.
A ridge tent is easy to set up and put away.
The pointed roof can be a disadvantage, since ridge tents do not offer much head height and can be difficult to move around in.
Pop-up Tents
When a pop-up tent is unfolded, it automatically springs out into shape. On eBay, you may see pop-up tends listed as 'quick pitch' tents. Pop-up tents are popular with festivalgoers and families since they can be erected within a couple of minutes. Pop-up tents are also ideal for children, either for sleeping or playing in the shade.
Pop-up tents are designed for light use.
They come in a range of patterns and colours which can make the tent easier to find on a crowded campsite.
These tents are good choice for campers who find erecting ridge tents difficult.
Budget pop-up tents may be prone to condensation due to poor ventilation.
Instant Tents
Instant tents are similar to pop-up tents. The poles have joints the allow them to collapse for storage. When the tent is put up, the poles are simply straightened out and locked into place.
Instant tents combine the convenience of a pop-up tent with greater versatility.
These tents provide good standing height and can be purchased in large sizes.
nstant tents are heavier since they have more component parts.
Dome Tents
Unlike ridge tents, dome tents have flexible poles that give the tent a curved silhouette. You will sacrifice some headroom compared to a heavier tent, but the convenience of a dome tent often outweighs the disadvantages.
Dome tents are light, compact and easy to erect.
Curved poles make the tent roomier than an A-frame design.
Since many of the parts are joined, you will be less likely to lose parts of your tent.
Dome tents have a greater surface area, and are more vulnerable to being snatched by the wind.
Tunnel Tents
Tunnel tents are often split into compartments or rooms and may have a porch on the front. Pod tents combine several tunnels to form larger, more versatile sleeping and living spaces.
Tunnel tents are ideal for families and groups due to their longer shape, versatile layouts and good headroom.
Tunnel tents are light and easy to erect, but can be unstable unless properly pegged down.
A pod tent can be sectioned off, and campers can choose to erect just one section.
When pegged into soft earth, a tunnel tent is more vulnerable to being lifted by gusts of wind.
Inflatable Tents
Inflatable tents (pneumatic tents) are shipped with a compressor. The compressor is connected to the car cigarette lighter and pumps air into the tent to erect it. Vango and Airzone make a range of modern inflatable tents.
Inflatable tents have no poles, so there are fewer parts to carry and potentially misplace.
Although convenient, inflatable tents are heavier and the need for a pump means they are less suitable for backpacking.
Check that your car has a cigarette lighter socket before purchasing an inflatable tent. If it does not, you may have to inflate your tent using a foot pump.
Geodesic Tents
Geodesic tents are a more complex version of the dome tent. It's possible to buy fully geodesic and semi-geodesic tents on eBay. These tents have more poles, and the poles overlap to form triangles – hence the name 'geodesic'.
Geodesic and semi-geodesic tents are the most stable tents you can buy on eBay.
A geodesic tent is a better choice for serious campers since the tent can endure harsher weather conditions.
Geodesic tents are more time-consuming to erect, heavier to transport and are more expensive. As such, they are most suitable for mountaineering and heavy-duty use.
Choosing a Tent on eBay
On eBay, tents have their own eBay category. Within the "Tents" eBay category, you can filter your search results to identify the most affordable tent for your needs.
Tent Size
The tent size, or berth, describes the number of people a tent can accommodate. eBay listings for tents can be filtered by berth: 1-2 persons, 3-4 persons, and so on.
Large tents are convenient, and the bonus of added rooms, porches and communal areas make large tents attractive for families. Purchasing a large tent can also be a better investment overall.
However, with a larger surface area comes the risk that the tent will be blown over. If you choose a large tent, ensure you always have a good supply of tent poles and pitch your tent on firm ground.
Waterproofing and Condensation
Lightweight, affordable tents are generally made from polyester and coated with polyurethane to make them water resistant, but not all tents are completely waterproof. The hydrostatic head (HH) rating describes the level of water resistance you can expect. For complete waterproofing, look for a tent on eBay that has a HH rating of 1,500 or higher.
There are two factors which affect the condensation in a tent: the number of layers and the way the groundsheet is fitted. A dual layer tent provides insulation against the cold air and will offer better resistance against condensation. A sewn-in groundsheet will make the tent more prone to condensation since it's more difficult for the air to circulate.
Tent Accessories Available on eBay
When heading out on a camping expedition, it's important to take spare parts for your tent so that your trip is not interrupted. Additionally, you should thoroughly check your tent and test it before you depart. If you need spare parts, everything you require can be purchased on eBay.
| | |
| --- | --- |
| Poles | If you misplace any of your tent poles, eBay sellers offer replacements for practically every tent on the market. Ensure the poles you buy are the correct diameter and length. To get more head height inside your tent, purchase square profile poles which elevate the tent roof and give occupants more room to move around. |
| Pegs and Guy Lines | On any camping expedition, it's vital to take a good supply of tent pegs. eBay sellers list tent pegs in packs of 20, 50, 100 or more, and they are available in straight or rippled steel, or in more elaborate plastic shapes with built-in LED lights. Choose pegs with a fabric loop for easy removal, or check your eBay seller's other listings and buy a tent peg extractor tool. Spare guy lines (guy ropes) are also an essential spare part. |
| Shock cord | Check the cord inside your tent poles regularly to ensure it is not frayed or nicked. Replacing the shock cord helps to make the tent easy to put up, and it reduces the risk of losing tent poles if the cord should snap. On eBay, you may find shock cord listed as bungee cord. |
How to Buy a Tent on eBay
Once you have identified the tent you want to buy, compare eBay sellers and identify the most affordable and convenient option.
Consider a used tent. Second-hand items are very affordable, and some eBay sellers list tents that have hardly been used. Check the item description carefully and ascertain whether there are any missing items. Even if the tent is not complete, you can easily buy replacement parts on eBay.
Tents are large, bulky items and this can make postage expensive. Economise by choosing a seller that offers free postage or local pick-up.
You may wish to purchase postal insurance to protect your investment. Many sellers offer postal insurance as standard. You can find this information in the Delivery tab within the eBay listing.
Inspect your tent carefully when it arrives to ensure it has not been damaged in transit. Put up your tent straight away and check that you are comfortable with the process. If you do discover a fault or missing part, contact your eBay seller immediately and arrange to return your tent for a refund or replacement. If you need advice on setting up your tent, contact your eBay seller using the link on the original eBay listing.
Conclusion
Whether you're a seasoned camper or you need an affordable tent for a festival in the summer, you'll find something to suit your budget on eBay. Consider the weather you'll encounter, the number of people camping with you and the amount of time you'll spend in your tent, then research new and used tents on eBay. Getting the proper equipment need not break the bank; the more affordable your tent, the more money you will have left over to enjoy your camping trip.