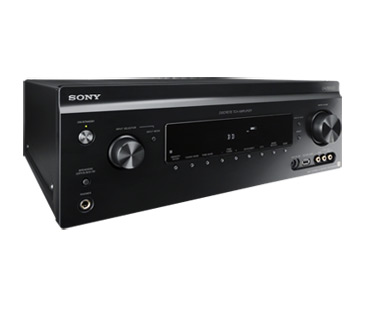 Analogue receivers have been around for a very long time. The electronics market has been developing more recent upgrades for analogue receivers with some that are even capable of supporting high resolution audio formats, similar to that in Blu-ray disc players. It is a good idea for buyers looking for newer receivers to know exactly what to look for because today's receivers now contain advanced technology. They are now bundled with extensive and useful new features, giving consumers better value than before, which is why receivers are generally very technical purchases.
A/V or analogue receivers are a hot commodity, and with all their additional features, it may prove challenging for consumers to choose the best one. By outlining its features such as video conversion, video upscaling, and connectivity, as well as deducing what to look for in power and how to read specifications, buyers can learn to make a more informed purchase.
Stereo or Surround?
Stereo and surround are the two basic categories buyers can find in a receiver. Stereo receivers are specifically designed to power two separate speakers at the same time. Some can even be powered in multiple rooms. Nowadays, stereo receivers often include useful features, such as Sirius or XM satellite radio, an AM/FM tuner, and HD radio tuners. Most receivers offer phone input ports, and others feature iPod integration by way of purchasing an iPod dock. Stereo receivers are also known to include subwoofer outputs although this feature is not common. However, these receivers are not known to support digital and video audio inputs.
A/V or analogue receivers are typically used as the core of a home cinema system set-up. In addition to its usual features, it adds surround-sound capability, digital video and audio processing, network video and audio support, and automatic speaker set-up functionality. Stereo receivers are losing popularity to A/V units. Consumers who need a system primarily for stereo music may opt for stereo receivers. Stereo receivers are not prime purchases if buyers need to coordinate and connect several devices, such as a DVR, satellite or cable box, DVD or Blu-Ray player, or game consoles.
Analogue Receiver Specifications
Even cheaper A/V receivers pack a big punch. They are often filled to the brim with bells and whistles, which may be daunting for some. Fancy features do not always dictate a solid and good buy, especially when it concerns electronics. There are many different models and makes on the market today. Buyers need to weed out bad units and choose a receiver that answers their home or office needs. For starters, product specifications are the most telling. It gives buyers a good idea of what the unit holds. However, specs are not always what they seem.
Are Specs Useful or Misleading?
Manufacturer specifications are not always indicative of how good a system may be. Many manufacturers have found ways to exaggerate features in order to boost sales. High-end brands do not often practise this type of overdone detailing. In fact, it is not uncommon for budget systems to boast 100 watts per channel. The truth is that not many actually contain power of this level. Informed consumers can sift through specifications and get down to whether a receiver is worth a more detailed investigation.
Power
Power is often where the most deception happens. Manufacturers are aware that buyers often look for big numbers when searching for power features. It is assumed that more watts posted on the box translates to more power and, thus, better sound quality. Manufacturers use this to their advantage by performing less stressful tests on their units in order to post higher but misleading wattage.
As a result, the FTC has mandated that testing conditions be disclosed to the public. It is not easier to differentiate between falsified reports and legitimate power ratings. The key to weeding through this information is to look at testing condition disclosures.
Bandwidth
A high power grade can be found by running a single frequency for a brief amount of time. A 100 watts x 5 at 1 kHz rating is usually a sign that a receiver's power grade was found when tested under lower stress conditions. The rating posted is normally higher than what the receiver is actually capable of. Consumers need to look out for a rating of at 20 Hz to 20 kHz, which dictates that the receiver was tested while running a full range of audio signals. This way consumers can deduce which rating is accurate from those that are exaggerated or half-truths.
RMS
Power should be written or expressed not as peak power but as RMS power. Peak power is found when a receiver puts out a certain amount of watts in just a second while RMS power is measured by continuous power output. RMS is sustained for a longer period of time, and it is the best way to figure a unit's power capabilities.
Impedance
Electrical resistance is measured by manufactures and referred to as impedance. Most home audio systems contain an impedance of around 6 to 8 ohms. Manufactures often publish a power rating above what is available. In practice, power ratings should be deduced after testing it at an 8-ohm load. Power grades can be doubled by running them at a lower impedance load, hence giving manufactures higher numbers to post in specifications in order to make their product ratings appear better than they actually are. However, these receivers are not able to drive so much as a 4-ohm speaker in reality. Trying to power these receivers based on exaggerated specifications can result in receiver and speaker damage. Consumers who look out for an 8-ohm rating have a better chance at choosing a more powerful device.
Features of an Analogue Receiver
Features and functions are also important aspects of analogue receivers. They are what make receivers more convenient for end users. Connectivity is one such important aspect with technological advances concentrating more on combining electronics into one common source.
All Channels Driven
Low quality receivers often claim an output of 100 watts per channel or WPC while in stereo mode. However, this rating often falls to around 80 WPC or less while in surround mode. This shows that the amp's power is split between speakers, which often results in low power capabilities. Buyers should look for the "all channels driven" statement, which properly and accurately indicates the receiver's power capacity.
HDMI
HDMI is considered the A/V Holy Grail. It is a single cable capable of passing high definition sound and picture between devices without the usual complication of more than one cable. HDMI has since evolved and boasts several versions. The HDMI 1.4 version, for example, supports Ethernet, Audio Return Channel or ARC, and 3-D video. It is recommended to select a receiver that has more than one HDMI input port in order for it to fit growing trends and needs.
Video Conversion
Video conversion is considered a premium feature when it comes to analogue receivers. Nowadays, it is a more commonplace addition as it is included in lower budget models. Video conversion capabilities allow users greater freedom in their receivers. It allows buyers to connect a larger number of analogue composites and also boasts the addition of component video signals. It allows for connecting a plethora of different cables and can also be used as the output to speakers by using a single HDMI cable. Essentially, it acts as the control hub of the system.
Video Upscaling
Upscaling is the process by which the receiver takes lower resolution signals and upscales it to a higher resolution and thereby enabling a higher resolution video, albeit not actual high definition or HD quality. However, video upscaling does enhance the video signal noticeably better than systems without this feature. Upscaling is directly linked to the processing chip within the receiver. Consumers who care about video upscaling need to ensure their analogue receiver carries this important feature.
Ethernet, Wi-Fi, and USB Connectivity
Ethernet, Wi-Fi and USB connectivity is essential in this day and age. Ethernet connections can be easily updated as it is often used as the primary connectivity source. It is used to connect to content from a home or office network and access internet radio. Wi-Fi adapters are usually built into analogue receivers. It is used to wirelessly connect to the internet and other media content. It is a premium feature when built in. A great lower budget alternative is external wireless adapters. These are connected to the receiver's USB or Ethernet ports. USB connectivity is crucial and most receivers include a port for this feature. They are typically used for playing music, viewing pictures, or viewing video from a flash drive or other external storage device. Some analogue receivers also work well with iPhones and iPods thanks to this useful addition.
How to Buy an Analogue Receiver on eBay
eBay makes the process of buying analogue receivers quite simple. A general search on analogue receivers produces a listing of relevant results. By narrowing down certain specifics, such as brand, model, year, features, and additions, you are able to find more easily a receiver that works best for your needs and wants. On the results page, you are able to scroll through and read details on each product in the item description.
The process can be further simplified by entering specific search terms into the search field, which can help to narrow down results exponentially. For example, if you are searching for a USB receiver typing "USB analogue receiver" results in a more refined search. It is also important to contact the seller before finalising the purchase of any product on eBay. The seller is best able to relay any unlisted specifications to you as well as confirm the quality and age of the unit.
Conclusion
A/V or analogue receivers are very technical items and can prove daunting for the first-time shopper. As a result, consumers are becoming informed on the more technical aspects of all their home needs. The information above can help buyers choose the right analogue system for them by teaching them how to look at each model's specifications and deduce whether it is accurate or exaggerated. Additionally, by paying close attention to sound and video quality, they can determine which receiver fits their needs.
Options such as bandwidth, RMS, impedance and all channels driven outline a receiver's basic functions and whether it is able to handle the necessary load needed. Features like video conversion and video upscaling as well as USB, Ethernet, and Wi-Fi connectivity further add to an analogue receivers' capabilities and adaptations to changing technology.
Using all the above factors helps buyers do a more refined search on eBay in order to find the best results. Looking for an item like analogue receivers can become a simple and quick selection process when buyers are aware of all the factors that make up the perfect analogue receiver.