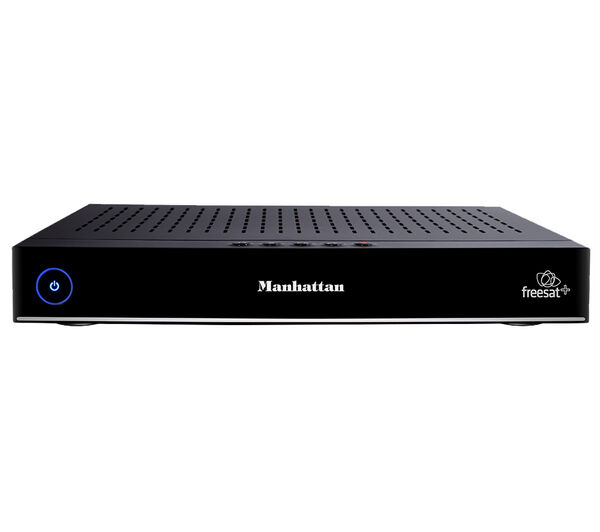 The analogue TV signal is the oldest type of TV signal that exists. Analogue TV broadcasting works similarly to radio broadcasting, as both the video and audio signals are transmitted over the air waves. However, these signals differ in their final result. In order to receive analogue TV signals, a special device is required, namely an analogue TV tuner.. The tuner functions as an intermediary that converts the received frequencies into pictures and sound. The best analogue TV tuners are able to handle varying broadcasting signals and their fluctuations to provide a good viewing experience. Some analogue TV tuners are already incorporated into the body of the TV set, but some can be bought separately.
In order to buy an analogue TV tuner it is helpful to understand the digital switchover in the UK, the analogue signal, the types of analogue tuner, and how to use the tuner with a computer. Analogue TV tuners may be found in high street electronics shops, but as the analogue signal is due to be replaced by digital, it may be easier to find a tuner online, from auction sites, such as eBay.
UK Digital Switchover
Analogue TV tuners are becoming obsolete throughout the UK as the country fully switches to digital signals. The process was initiated by the UK government and any TVs that receive their signals through aerials are affected by the switchover. The switchover date is dependent on the transmitter that the viewer receives their signal from.
Tuner Options for the Switchover Process
Given that digital signals are going replace analogue signals, the buyer should consider carefully the investment in an analogue tuner. However, if the analogue tuner is necessary, a hybrid tuner could be a good alternative. Hybrid TV tuners combine both analogue and digital signal receivers and can be switched between the two, but the change is not immediate. Another option is a combo tuner that consists of two tuners, namely, analogue and digital . While it is necessary to switch between the two signals for the hybrid tuner, the combo tuner can receive both signal types simultaneously.
UK Analogue Signal
Several different types of TV encodings exist and many of these can be transmitted with an analogue TV tuner. When choosing a TV tuner, it is important to know what kind of analogue signal is used in the region. The PAL analogue standard is commonly found in the UK. Some TV tuners are combined in order to receive different types of signals that are used in other regions of the world. It may be possible to use a converter in order to transform one type of signal into another.
PAL Signals for an Analogue TV Tuner
PAL stands for Phase Alternate Line and is a television broadcasting system widely used in Europe, including the UK. For PAL signals, the colour information is included in alternate lines and is reversed over a recurring cycle. The screen resolution for PAL is 720 x 576 pixels, while its refresh rate is 25 frames per second (fps), providing better picture quality than alternative signals used in other parts of the world.
Converting PAL Signals
PAL signals can be converted from one type to another in order to view broadcasts from other regions. However, the picture quality can suffer from this conversion mainly because of the different frame rate. If the frame rate is higher, that means that more frames are required by the video, so the result is that the footage is sped up. For example, films produced for the cinema usually have a frame rate of 24 fps, but when it is converted into PAL, it has to adapt the 25 fps refresh rate and both the picture and soundtrack are sped up by about four per cent.
Types of Analogue TV Tuners
Analogue TV tuners can be divided into two categories according to their form and where they are installed: internally or externally. Understanding each type helps to identify which analogue TV tuner is required.
Internal Analogue TV Tuner
An internal analogue TV tuner is the shape of a card that can be inserted into the PCI slot found on computers, typically desktop personal computers. The PCI board can be either full or half height. Many internal analogue TV tuners have a MPEG-2 encoder included to make it possible to watch TV on the computer.
External Analogue TV Tuner
An external analogue TV tuner can be shaped either like a box or it can have a more compact form, such as a USB stick that does not require any wires for power and works with the plug and play principle. External tuners that have a box form come with many additional ports that allow it to be connected with different devices. External models can be attached to computers via the USB or IEEE 1394 port.
Using Computers With Analogue TV Tuners
Analogue TV tuners have long been paired with analogue television sets.. However, TVs are not the only electronic devices that can be connected with analogue TV tuners. TV tuners can be used with personal computers in order to watch live TV on the computer and to record programmes. So, watching a favourite show can be combined with working or surfing the web. However, this is not available for all analogue TV tuners. For the best results with a computer, the analogue TV tuner should be used with an indoor receiver. The analogue signal transmitted by the TV tuner has to be encoded and therefore MPEG-2 hardware is needed for real time audio and video encoding. Some TV tuner versions may also require software that does the encoding.
Factors to Consider When Buying an Analogue TV Tuner
When buying an analogue TV tuner consider the type of signal transmitted in the local area. The next step is to choose between an internal or external tuner. This depends on the device that the tuner will be used with. In general, internal tuners are for computers, but computers can also work with small external USB tuners. Advanced users may be happy to tinker with their tuners, while those who are less technically adept may prefer a simpler model. Most analogue TV tuners can be operated with a remote control that makes using them convenient.
Buying Analogue TV Tuners on eBay
In order to find an analogue TV tuner on eBay, start by typing your terms into the search box on the main page. You can begin with a simple search, such as "analogue TV tuner&". The results from this general search can be filtered by price or condition. When buying an analogue TV tuner, it is important to know the signal type that you need, for example the PAL signal used in the UK, to avoid purchasing a tuner that does not work for your region. The item listing should contain details about the signal type and any other features of the analogue TV tuner. Consider whether you would like an internal or external analogue TV tuner and which form it should have, as this helps to find more specific items, such as "analogue usb tuner&".
Read the item listing carefully and look at the photos. The item listing should also contain details of postage and packaging costs, payment methods, and the seller's returns policy. Look at the seller's feedback to ensure that they offer good products and customer service. "Top-rated sellers" have a reputation on eBay for receiving excellent feedback. If you have any questions, address them to the seller by using the "Ask a question" link.
Conclusion
Analogue TV signals, similarly to radio signals, are transmitted through the air and can be received with analogue TV tuners. When choosing an analogue TV tuner it is important to note the signal type that is transmitted in the region: the UK uses PAL. Different analogue signals can produce different picture qualities, and some analogue TV tuners feature a converter to help to receive signals from other regions of the world. When planning to buy an analogue TV tuner it is necessary to be aware that the UK switches over entirely to digital broadcasting. So, investing in a hybrid or combo TV tuner that is designed to receive both analogue and digital signals could be an option as it should last into the future.
Analogue TV tuners come in two main forms: internal and external. Internal TV tuners are shaped like PCI cards, while external tuners can be either in the form of a box or USB stick. Internal tuners are commonly used with desktop personal computers. When used with computers, most tuners require special software that may come with the tuner. Also, consider the way that the tuner works and match it to the buyer's level of technical expertise as some tuners are more complex than others. Read the item listing on eBay carefully, and ask the seller any questions to help to clarify the important features of the tuner. eBay sellers offer a selection of analogue TV tuners to help every buyer to catch their favourite TV programmes.