The humble cash register might not draw a second glance from most people, but antique cash registers are mechanical works of art that look excellent in almost any setting. First invented in 1879 by James Ritty and John Birch in Dayton, Ohio, early cash registers were made of brass, steel, or wood. The most popular antique cash register brand is the National Cash Register company, or NCR, but there are other beautiful cash registers such as from O'Brien, Lamson Consolidated, and Hallwood.
Material of a Cash Register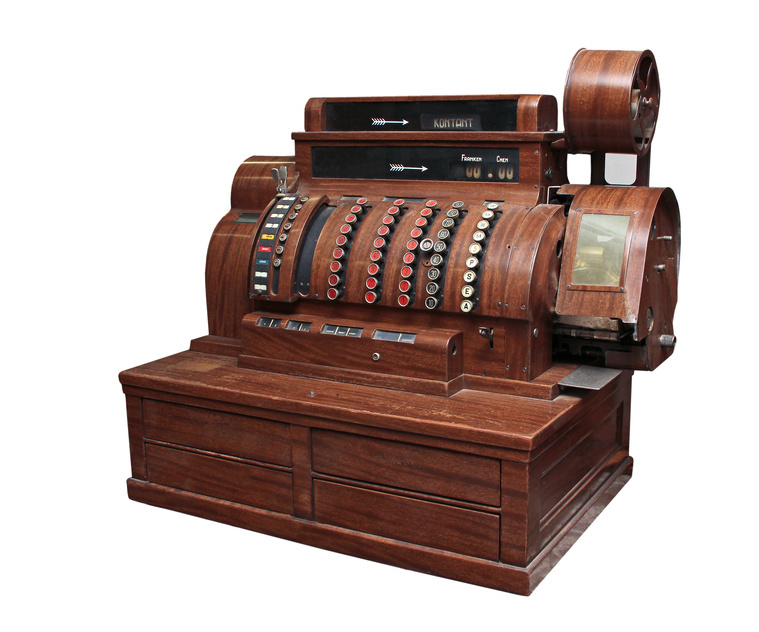 A majority of antique cash registers are made of brass and have a unique hue. However, there are also cast iron items, and registers made of wood. Often, you can also find a cash register with both brass and wooden parts. The type of material does not determine the build quality of a machine, but certainly gives it a characteristic look. When properly polished, solid brass tills look similar to gold and are very attractive. Brass and cast iron machines can have nickel or copper oxide plating. Nickel has a silverish colour and does not tarnish, whereas copper oxide looks like brass when polished.
Check the Parts Availability and Condition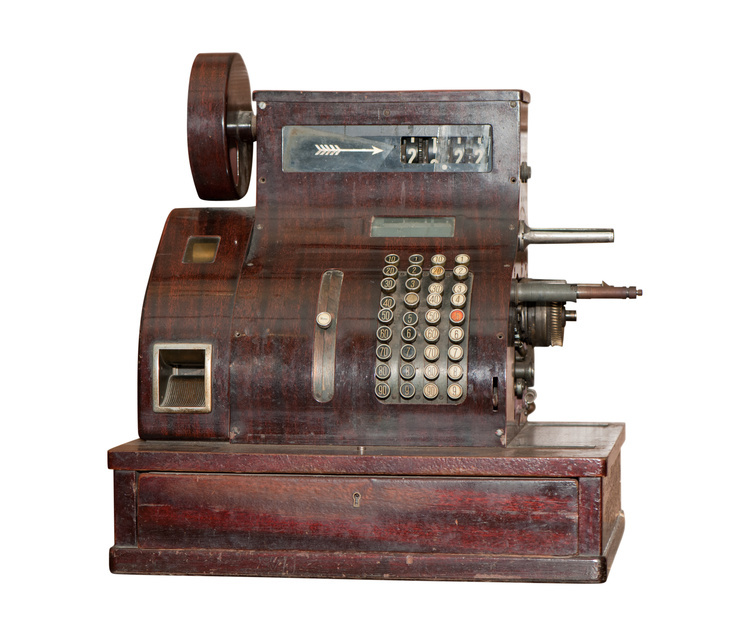 The value of a cash register such as one from NCR also depends on its available parts. Some parts that give it character and that you should look out for are the name plates or top signs, clocks, and printer. The name plate sits on top of the register and comes in various designs depending on the model of the machine. While checking the condition of these parts, see if they are still functioning. You can test that they keys are not stuck and that the drawer opens smoothly. While many antique and vintage tills do not come complete with all their parts, they are still very valuable and collectable.
Check for Reproduction Parts
Many parts on an antique till can be reproduced, especially the name plate. Before purchasing the machine, check for reproduction parts so you do not pay more than what the item is worth. Original name plates have milling marks where they are cut, while reproduction parts do not. Additionally, original ones usually have a tremendous amount of detail. Other parts are more difficult to reproduce but you should also check the keys, drawer handles and other external components.
Should You Restore Your Machine?
Like with most antique and vintage items, it is understandable to want to restore your antique cash register. After all, having it look and function perfectly makes it all the more valuable. However, restoring it can cost a lot, especially if there are many of moving parts to repair such as the keys and price display. Before restoring your cash register, find out the cost and decide whether you should proceed. That being said, one viable restoration that is not too expensive is having the keys and other parts painted instead of plated.