Antique hand mirrors serve a fashionable purpose as much as they do a functional one. They look great on any dressing table, as well as in china cabinets as part of an antique collection. The different styles and sizes of antique mirrors offer a host of choices when shopping for one. Learn what to look for in an antique hand mirror, so you get a valuable piece that will last yet another lifetime.
Identify the Antique Hand Mirror Era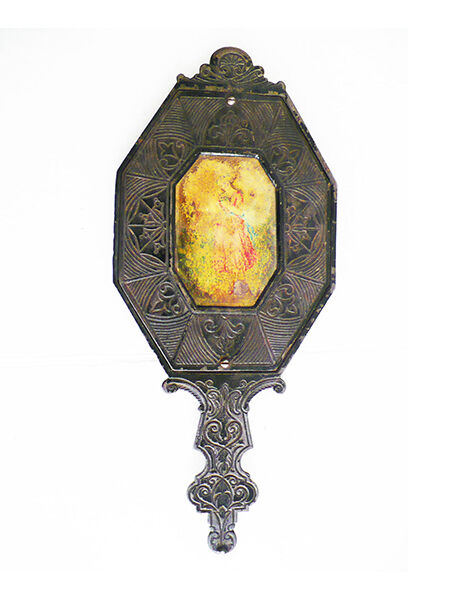 Collectors can find antique hand mirrors that go back centuries, such as gothic hand mirrors that date to the 12th through 16th centuries. A pointed arch at the top, dark wood, ornate designs, and scrolling along the edge characterise these mirrors. Artisans revived these gothic mirrors again in the 19th century during the Victorian era. When you find an oval shaped hand mirror, it may come from the 17th century Baroque period, identified by gold or silver frames, as well as wooden oak or walnut frames when less ornate. Neoclassical hand mirrors during the 18th century had either rectangular or oval shapes, while Georgian hand mirrors of that same period were quite symmetrical. Early 20th century Edwardian hand mirrors used a combination of different styles from previous centuries.
Identifying the Authenticity of the Antique Hand Mirror

The glass in the mirror reveals a lot about its authenticity. If the glass has a curved look, it is likely quite old. People consider those over 100 years old to be antiques. The glass will also have a grey or yellow appearance, showing its age. Hold a coin to the surface of the glass and if the coin almost touches its reflection, but not quite, the glass is likely older and antique. Newer glass has a flatter appearance and you can buy those types of mirrors almost anywhere, with little value added to them.
Special Markings on Antique Hand Mirrors
Some antique hand mirrors have the name of the maker marked somewhere on the frame or back. For example, R. Wallace and Sons denotes mirrors that came from the 20th century Art Nouveau period. You can also identify value by shaking the mirror and determining if a rattle comes from the handle. If the mirror is 'silent', it holds more value.
Caring for Your Antique Hand Mirror
Once you decide to purchase one of these valuable mirrors, care for it so it remains in excellent condition for years to come. Use natural cleaning solutions rather than harsh modern chemicals that can harm your mirror. A little bit of vinegar or rubbing alcohol often does the trick. Just use a soft cloth with your natural cleaners to avoid scratching the glass. Avoid contact with the frame altogether to prevent damage.