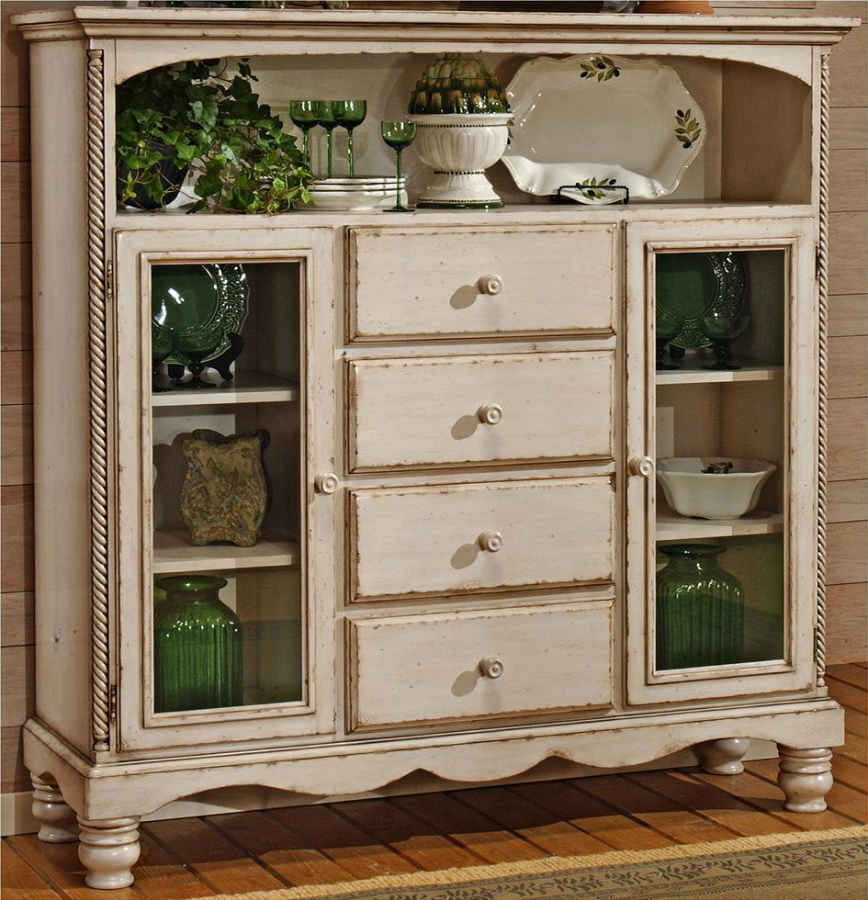 The term "antique" is used to describe items that represent a past era. Usually, these items are at least 100 years old. Typically, antiques are sought after as collectibles because of their age, beauty, and rarity. Many times, antiques are collected for sentimental reasons, too. Collecting antique jewellery is a popular endeavour.
Jewellery's roots can be traced back to more than 75,000 years ago, when primitive peoples adorned themselves, often using animal's teeth as the foundation for necklaces and bracelets. Since then, the roles of jewellery have multiplied and taken on new meanings. From functional clasps and pins to symbolic pieces that identify a person's wealth, societal status, or religion, jewellery is available in a myriad of forms. Most often, however, jewellery is still just a matter of personal adornment.
Antique jewellery hails from several time periods: Georgian, Victorian, Edwardian, and Art Deco. Each era is known for certain qualities its jewellery possesses. These qualities of adorn jewellery display cabinets, cases, and boxes, as well. When searching for an antique jewellery display cabinet, buyers need to know something about the various design eras to ensure their case or cabinet adequately represent the corresponding time period.
Antique Jewellery Eras
Buyers have many choices when considering antique jewellery display cabinets. The first decision is which historical era to focus on. Buyers should familiarise themselves with both the jewellery and display designs from each era, because all are as different and unique as the time periods they represent.
Georgian Era
Dating from 1714 to 1835, the Georgian era gets its name from the four consecutive reigning kings of England at this time, all of whom were named George. This era is known for the grandeur and elegance of its jewellery and jewellery displays.
Georgian Jewellery
Much of the jewellery was inspired by the flamboyance of 17th Century France's ornate, sometimes gaudy, designs. Most of the necklaces, bracelets, earrings, and brooches were made from gold or silver, and boasted large gems. Especially popular were diamonds, sapphires, emeralds, garnets, topazes, amethysts, and citrines. The gemstones were set in metal, making the pieces quite heavy. Popular designs included bows and flowers. Creating pieces in the shape of a teardrop was also common. Later in the 18th Century, jewellery design shifted toward clean lines and geometric forms that were popular with Neoclassicism. Early in the 19th Century, romanticism bloomed, and jewellery became representative of this; romantic jewellery design often boasted delicate features, such as flowers.
Georgian Displays
Because the jewellery from the Georgian era was large and ornate, the display boxes were made to showcase such big necklaces, bracelets, earrings, and brooches. Commonly made by exotic woods such as walnut, mahogany, and rosewood, these boxes boasted drawers, hinges, and handles. During this time, veneer became a new adornment. Veneer is a thin piece of wood that is glued to thicker wood for decorative purposes. To glue the pieces together, bone glue was used; in fact, it is still used today. Inside the boxes were drawers made from satinwood, which produced a shimmery yellowish glow. These drawers were lined with richly coloured fabrics.
Victorian Era
The Victorian period dates from 1835 to 1900, and was named after young Queen Victoria, a jewellery lover; in fact, one of her trademarks was wearing a ring on every finger. Jewellery and display cabinets from this era were fancy and feminine.
Victorian Jewellery
Mostjewellery from this time was made from either yellow or rose gold. Commonly, jewellery from the Victorian era had intricate engraving, delicate enamel, and symbolic designs. For instance, many pieces were adorned with snakes, which represented wisdom and eternity. Other popular designs included nature-inspired themes, such as cascading flowers and thick branches. Precious jewels used in jewellery included pearls, rubies, sapphires, emeralds, amethysts, and topazes. When analysing jewellery from this time period, take note that some pieces have stampings on them, whereas others do not. When circa dating, keep in mind that gold from earlier in the Victorian era does not have any stampings on it, because jewellers used 18 carat gold and were not required to stamp until after 1854. In 1854, the Stamp Act passed; gold standards changed, so jewellers were permitted to use 9K, 12K, and 15K gold; thus, pieces from after 1854 feature such quality stampings to differentiate among the types of gold.
Victorian Displays
Jewellery was commonly kept in mass-produced art metal boxes that became popular towards the end of the Victorian era. The boxes were made from several types of metal, including silver, copper, ivory enamel, and zinc based alloy. Etched onto the metal were feminine designs of flowers and female figures with long flowing hair. Inside the boxes were linings made from rich satins, velvet, and silk. Although beautiful, art metal boxes were not durable; the hinges broke easily and the finishes faded. It was common for these displays to come with dresser sets of the time; however, it is extremely rare to find complete sets now. Popular makers included Faberge and Limoges, and their works were imported from France.
Edwardian Era
During the Edwardian era, which dates from 1900 to 1920, Britain was at its imperial height. Industrialisation became prevalent, and society flourished. The jewellery and displays of the time represented this richness and intricacy.
Edwardian Jewellery
Diamonds and platinum were extremely popular during the Edwardian era. Jewellery from this time period was very delicate and feminine. Hallmark designs in Edwardian era jewellery include garland-style swags and flowers filled with gems, especially the most coveted diamonds, along with amethysts, garnets, peridots, sapphires, black opals, and aquamarines. One popular jewellery design method was bending the metals to mimic the look of feminine lace embroidery. Also from this era was a decorative technique called milgraining. Milgraining resembled rows of tiny bead shapes placed along the edges of a piece of jewellery. Milgraining was often found surrounding stones in rings and brooches.
Edwardian Displays
During this time, tramp art boxes became a popular way to display jewellery. Tramp art was a hand-crafted art form made by layering and carving small wood chips. The wood was carved with knives, even pocket knives, and wooden pieces were glued together to create three dimensional designs on the boxes. Sometimes, designers used empty cigar boxes as a foundation for their tramp art. On top of the boxes, shells, pebbles, and glass were used as embellishments. These boxes were very fragile, yet can still be found today. They are especially coveted because each was handmade, so no two are alike.
Art Deco Era
The Art Deco era ranged from the 1920s to the late 1930s, and although not quite 100 years old, some refer to its jewellery and displays as antiques.
Art Deco Jewellery
The Roaring Twenties introduced famous jewellers such as Harry Winston and Tiffany & Co., both of whom gained tremendous popularity during this era known as Art Deco. During this time, more effective machinery manufacturing became prevalent, thus paving the way for the production of high quality jewellery. Additionally, the 1920s marked the first time that plastics and aluminium were used in jewellery creation. Even though white gold and silver were seen during the Art Deco period, platinum remained the preferred metal for jewellery. Geometric shapes were often seen in jewellery, such as French cut diamonds and trillions. Although diamonds remained the top choice for jewellery designers, rubies, sapphires, and emeralds were often placed in linear patterns around the centre gem. This combination of bold and light colours was a trademark of the Art Deco era.
Art Deco Displays
As society became more industrialised, many jewellery displays were manufactured by machines. Tortoiseshell, Bakelite, and celluloid with raised designs are found on jewellery boxes and displays from this time. Many companies made jewellery boxes; ivory, leather, horn, alabaster, Incolay, bone, and wooden inlay were all used in their construction.
Tips for Caring for Antique Jewellery Display Cabinets
Antique jewellery display cabinets are wonderful collectibles, but special care is needed to keep them from being damaged. Keep the room temperature and humidity even to prevent wood from rotting or metal from bending. Store away from direct sunlight so that materials, especially wood, enamel, and fabrics do not fade. Wash hands before handling the display cabinets, because the natural oils in skin can leave permanent markings. By following these tips, owners are extending the life of their antiques for future generations.
Buying Antique Jewellery Display Cabinets on eBay
Check out eBay for a large selection of antique jewellery display cabinets. There are many choices available from different eras from sellers all over the world on eBay. Using eBay to purchase antique jewellery display cabinets saves time and money.
Searching for Antique Jewellery Display Cabinets on eBay
One of the easiest ways to begin a search on eBay is to type in exactly what you are looking for in the search box on eBay's home page. For example, enter the phrase "antique jewellery boxes&". This search returns dozens or hundreds of listings. From there, you can filter the results by price, condition, location of seller, and other categories. For a more refined search, use the Advanced Search feature.
Buy Antique Jewellery Display Cabinets on eBay with Confidence
Sellers and buyers gain numerous benefits when shopping online with eBay. Signing up for an account is easy, and it provides both parties with limitless shopping possibilities all under one, safe and secure username. Furthermore, the eBay partnership with PayPal allows users to protect their personal financial information and save time when completing transactions. This, along with over 100 million users on the eBay website, is advantageous to sellers and buyers so that they can shop and sell, all from the comfort of their homes.
Conclusion
When searching for an antique jewellery display cabinet, consumers should understand the significance behind the different eras, including the Georgian, Victorian, Edwardian, and Art Deco periods. Each era boasts unique histories and the jewellery and display cabinets represent qualities of the time.
When ready to purchase an antique display cabinet, check out eBay's vast selection of all kinds of displays. Also look for jewellery from the different eras, as well. Buying from one of the many sellers on eBay affords shoppers with a convenient and enjoyable experience. When shopping on eBay, remember that sellers with a lot of positive feedback are almost always a safe bet, and are likely to provide high quality merchandise, prompt shipping, and conscientious customer service.