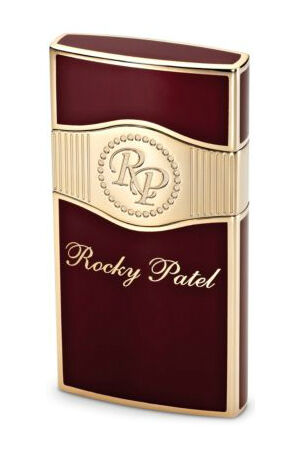 A vesta case is a small case, often with a flip lid, to store matches and keep them dry. When purchasing an antique vesta case on eBay it is important to consider the many factors that can influence the cost. This guide seeks to lead potential antique vesta case owners into making the right purchase while avoiding potential pitfalls. One of the most important things that a potential eBay customer should be aware of is the unique history of the vesta case. It is important to understand how these items were created and used in the proper context of history. It is equally important to understand the many different types of vesta cases produced throughout the years and the variety of uses that each has, while the different parts offer a better understanding of how a vesta case functions. An appreciation for the best way to clean and care for these items can also help maintain any investment in these antiques for decades to come. Finding the perfect antique on eBay has never been easier and after reading this guide, any potential customer should have the confidence to explore the marketplace.
History of Antique Vesta Cases
The explosion of smoking culture in the mid 19th century led directly to the popularisation of many smoking related accessories. One of the most popular smoking accessories of this era was the vesta case. The vesta case also owes a great deal to the invention of the modern match at the end of the 19th century. These matches made lighting small fires, or lighting lanterns, a much simpler task then using flint and tinder or other methods. The vesta case was created to protect matches from breaking, and from destruction from the elements when taken outside the house. As cigarettes began to become more popular with the upper class, unique cases were invented to protect their tobacco products. In this sense the vesta case is no different from the cigarette case that also became popular during this timeframe. The fact that matches were needed around the house for lanterns and fires, and eventually gas placed appliances, meant that vesta cases soon found their way into the lower classes and evolved to fit a variety of needs. Thanks to the popularity of tobacco products and gas light appliances the vesta case became extremely popular, and many antique pieces can still be found today in fantastic shape. Although vesta cases were owned by all classes, the materials and decoration of the cases differed hugely depending on the wealth of the owner, leading to a huge range being on offer for current buyers.
Discover Antique Vesta Cases
During the boom of smoking culture in the mid 1900s the vesta case became important to daily tobacco consumption. Their popularisation amongst the upper class made them desirable decorative pieces that favoured style as well as functionality. The vesta case is still considered a wonderful way to protect matches, whether they are to be used for. Many cases were made in valuable metals to showcase the importance and wealth of the owner. Certain vesta cases also act as wonderful decorations that can fit into any home. Many cases are considered valuable collectors pieces that will continue to gain value with each passing year, meaning they can both be a useful item, as well as a potential investment.
Parts of an Antique Vesta Case
Though the vesta case was a simple piece, there were many parts that were sometimes added to enhance its own use. Some parts were meant to help make smoking a simpler task, while other helped turn the vesta case into a 'Swiss army knife' item. Some of the most common parts were;
| Part | Description |
| --- | --- |
| Case | The case or frame of the vesta case protected matches from the elements while provided a simple or elegant design depending on the type of vesta. |
| Clasp | Many vesta cases came with metal clasps that helped keep the case shut if it were dropped or knocked over. |
| Ribbed bottom | A ribbed bottom acted as a simple surface to light matched on. |
| Knife blade | Many vesta cases came with knife blades to double their usefulness. |
| Match holder | Popular in the 'Go to Bed Matchbox' type of vesta case, the holder could keep a light match aloft while its owner prepared for bed. |
Types of Antique Vesta Cases
The are several types of antique vesta cases that can be easily found on eBay and used around the home. Each type of vesta case is meant to be used in a unique way. Some types are meant for travelling, while others are more suited to keeping at home. While searching eBay for an antique vesta case a potential buyer should consider which type is perfect for them. Some of the most popular types are:
| Type | Description | Advantages |
| --- | --- | --- |
| Go to Bed Matchbox | These large pieces that often resembled humans were kept at beside and used almost like a modern night light. | · Acted as short-time nightlights that can help save on costs of bedside lights and energy. |
| Table Vesta | This large pieces would come in a variety of shapes and was often used to store matches for fires and gas based appliances. | · Was meant to serve as a decoration as well as a protective case and can easily act as a centrepiece or decoration. |
| Pocket Vesta | A simple vesta capable of being carried around in a pocket. | · Perfect size to be carried in a coat without sacrificing design or style. |
| Matchbox Holder | The smallest vesta case, these were simple covers for pre-existing matchboxes. | · Light weight and of simple design. |
Factors to Consider When Buying Antique Vesta Cases
While looking for an antique vesta case there are a few important factors that need to be carefully considered. These factors are important to keep in mind while searching through eBay for the perfect piece, because they can have a large impact on the final price, and also demand for the item. Some of the most important factors to keep in mind are:
The Condition – Heavy damage to key parts of a vesta case can be difficult to replace. Avoid pieces that show signs of heavy wear around hinges and clasps, as these might keep the case from working properly. Don't be frightened off by minor damage as any antique is sure to have some minor markings that will add character and value.
Materials used –The materials used for a vesta case can have a large impact on the amount a collector can expect to pay. From valuable metals like silver and gold to cheaper leather and cooper it is important to decide on the desired material and realize the cost effect it will have.
Metal hallmarks – Since silver is the most common material used in antique vesta cases it is important to consider the marker's hallmark that identifies the piece. This will often help a potential customer identify and evaluate the cost of any piece.
Popular Antique Vesta Case Manufacturers
During the heyday of vesta case production many of the top manufacturers gained a reputation for producing amazing results every time. These manufacturers mostly included the silver makers that were already popular in this era, but also grew to include a variety of vesta case specialists. Having a well-known or rare manufacturer can often dramatically influence the value of a vesta case. When you are considering a serious vesta case purchase look for a manufacturer that offers a pleasing aesthetic geared to your paste. Some popular manufacturers include:
Gorham
Asprey and Co.
Shreve and Co.
Edward Bernard and Sons Ltd.
Batin
George Scheibler
George Stockwell
Thomas Daniel
William Chawner II
Whiting
William Eaton
Blackington
Finding Antique Vesta Cases on eBay
Once you determine the type of antique vesta case you want to purchase, visit the Antiques portal on eBay, click on 'Jewellery' then start searching item listings. The Categories list on the left-hand side of the eBay page helps to narrow the search.
Searching for Antique Vesta Caseson eBay
Search eBay listing titles for specific words when shopping for an antique vesta case. For example, to find antique silver vesta case, type 'Antique Silver Vesta Case' into the search box, and then click the Advanced button to customise the results. Also visit eBay's Search Tips page for more advice on searching for antique solid silver boxes with keywords. If you can't find the exact antique vesta case you want, try shopping eBay Stores.
Conclusion
After completing this guide any potential buyer should feel more confident in finding the perfect vesta case on eBay. It is always important to remember the history of antique vesta cases and their many uses throughout history, as well as the various types of vesta cases and the many parts that are involved in each piece. The care tips will also ensure maintaining the case's condition long after its purchase.. Once you have collected this information, you can buy an antique solid silver vesta case safely and securely on eBay.