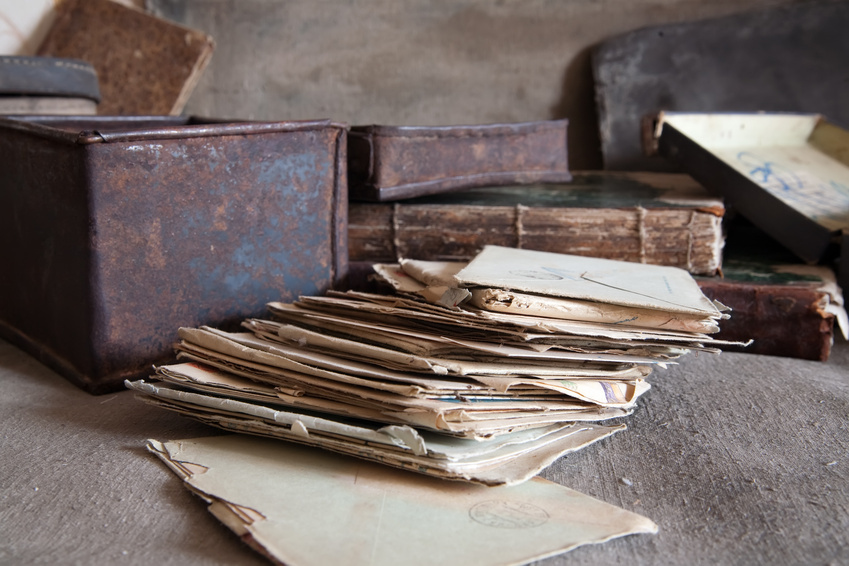 In the days before laptop computers, people could also work on the run. A writing box, also called a lap desk, was exactly what a person needed to carry around important documents and supplies, and he or she could use the smooth top for writing. The boxes often feature ornate carvings and stained, glossy surfaces that make antique writing boxes beautiful as well as useful.
Early 17th Century Antique Writing Boxes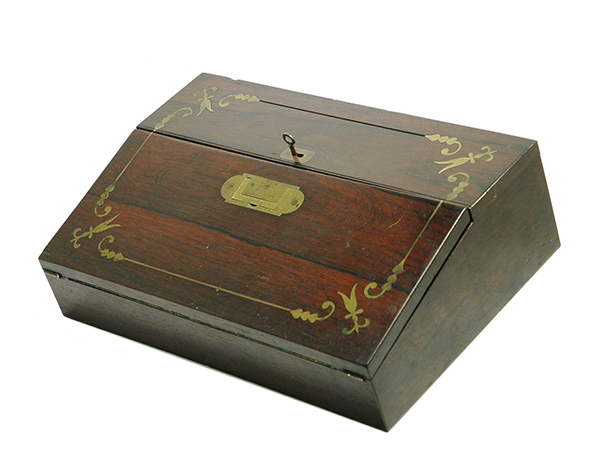 In the 17th century, writing boxes were pretty basic and had the nickname 'bible box'. These antique boxes usually have sloped lids that owners used as a writing surface. The inside of the box is completely hollow or features an array of cubbies to store supplies. Many of these antique writing boxes also feature locks to secure items inside. Boxes that come with their original keys are usually worth a lot of money. The box exteriors are either plain or intricately carved.
Late 17th Century Antique Writing Boxes
Later in the 17th century, craftsmen began making writing boxes more useful by designing boxes that unfold to create much larger working surfaces. This minimises the amount of storage space on the inside, but the boxes still have slots for ink wells and writing utensils. Once opened, many boxes feature intricate designs painted on the surfaces of the boards. In many cases, the exteriors are plain because of the finely decorated interiors. This type of box remained popular for 200 years, and people carried them everywhere, particularly on long trips and sea voyages.
Victorian Antique Writing Boxes

As methods of communication became more efficient with telegrams and letters, the need to store writing supplies increased along with the need to keep information private. Victorian writing boxes are larger to accommodate more items, most have locks, and some even feature secret compartments for hiding particularly sensitive documents. Victorian boxes unfold and transform into lap desks with places to put pens as well as slots for other supplies. Additionally, some boxes come with removeable boxes for storing matches and ink. Writing boxes with all the pieces included are often very valuable.
Condition of Antique Writing Boxes
Because wooden writing boxes are durable, it is not difficult to find one in good condition. Common signs of age include fading, broken hinges, and missing parts, such as keys and ink boxes. In some cases, it is possible to find complete sets to increase the value. Some may even have antique writing supplies inside.