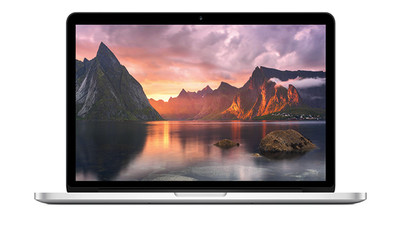 Whether you call them Macs or Macbooks, the
Apple laptop
is one of the most popular portable computers to buy, offering a variety of spec options to perform all the tasks you'd expect a Windows laptop to perform and a bit more. They can be expensive, but if you do the research you can still find the perfect Apple laptop without having to break the bank.
How to buy an Apple laptop

What is an Apple Laptop
?
Apple laptops are currently available in three different versions; The MacBook Air, the MacBook Pro and MacBook Pro with Retina display.
The MacBook Air is the slimmest and lightest and is available with an 11-inch or 13-inch screen. It's the ideal laptop for browsing, gaming, sending emails, doing work and is the most portable of the bunch.
Apple is also rumoured to be launching a 12-inch Apple MacBook Air in early 2015, which would offer a more compact design without a fan, the Retina Display screen technology and new USB ports.
The MacBook Pro is the bigger of the Apple laptops and as the name suggests is aimed at the professional user. Available in 13-inch and 15-inch display models, it's built for someone who needs the extra power, storage and overall performance boost to perform tasks like creating movies or music.
One thing that all MacBooks have in common is Apple's signature sleek, metal design that makes Apple laptops some of the most desirable laptops to own.
Read More:
Top 5 Best Used MacBook Air Laptops
What do Apple Laptops Really do?
There's a whole lot they can do thanks to Intel's latest generation fourth generation i5 and i7 processors combined with Apple's slick OS X Yosemite operating system. That means they are well equipped to run applications and software nice and quick and can manage great all-day battery life so you are not clinging to the charging cable.
The latest Pro includes a Retina display like the ones found on the iPad Air series and iPhone 6 and 6 Plus. While it's not touchscreen, it does mean you can enjoy exceptional clarity levels for reading text or documents and sharp images when you are watching high-resolution video.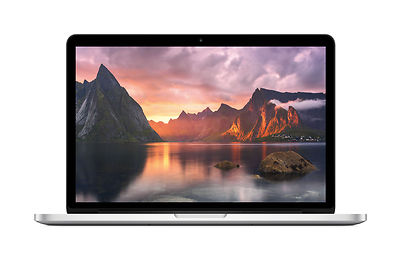 Best Apple laptops: Key Features to Look Out For
New or Refurbished: The more affordable route to owning an expensive Apple laptop refurbished essentially means repaired MacBooks available at a more affordable price and this is the case for almost all refurbished technology. Buying directly from Apple means you should get a one year warranty. It's important to see what components have been upgraded and software updated to ensure you have something well equipped to run the latest programs and applications.
Model Year:
Pay attention to the year the MacBook model was released. Apple regularly updates its range so it's important you know what processors, software versions and connectivity support is on board.
Accessories:
When you are making such a large investment it's a good idea to protect it as well. There's a whole host of MacBook Air and MacBook Pro cases and covers so factor that in when you are buying.
Read More:
Top 3 Ways to Customise Your Apple Computer
Hard Drive and Flash Storage:
It seems like an obvious one but the more hard drive or flash drive space the more files you can keep stored locally. The MacBook Air and MacBook Pro models use flash drive storage, which improves boot up times. For the MacBook Air, you can get up to 256GB of storage, while MacBook Pro models go to 512GB.
RAM
: Like-wise the more RAM or memory on board the better Apple's OSX operating system can run and handle multiple tasks at once. If you are planning to run applications for video editing for instance, make sure you get the right amount, as newer MacBooks do not support upgradeable RAM. Pro models go up to 16GB of RAM, while newer ones
Gaming:
For those more concerned about playing Battlefield 4 than doing work the important to look out for when buying an Apple laptop is the graphics card or GPU. A more complex GPU is required to handle more visually demanding games. The 15-inch MacBook Pro is best equipped to make sure gaming runs nice and smooth and it has the screen quality to match too!