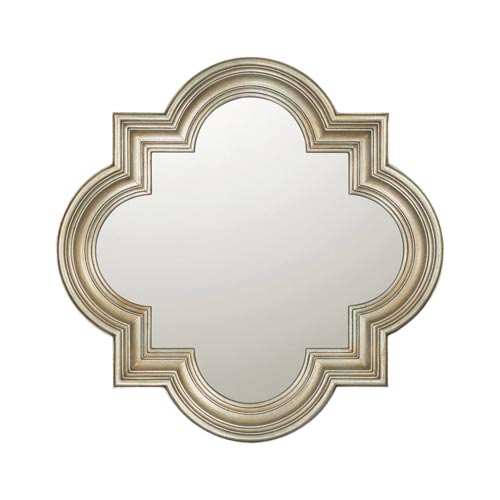 The Art Deco era of the 1920s and 1930s left a distinct impression on the world of art and design, and the mirrors of the period are often considered attractive additions to home décor. Varying in their size, use and style, they are sought by collectors and enthusiasts as both a piece of history, as well as for their appearance. When first browsing for an Art Deco mirror on eBay, however, a prospective buyer may note that there are many choices that present themselves. This guide aims to assist those searching for mirrors by considering several factors that can influence a purchase, such as what constitutes an Art Deco item, the materials used in their design, the types of mirrors found on eBay, and simple methods for their maintenance. Through these considerations, a buyer may be better prepared to purchase the right Art Deco mirror for their home or collection.
History of Art Deco Mirrors
The concept of the mirror dates back well before the age of manufacturing, the first designs being simply dark pools or containers of water. The first manufactured mirrors were made from polished stone, such as obsidian, and date back approximately eight thousand years. Many of the early mirrors from Ancient China, South America and Egypt were fashioned from polished metals, but it wasn't until the first century AD that metal-coated glass mirrors were discovered. Though these served the same function as modern mirrors, their reflective properties did not enable easy viewing of reflections in low light. The more common plate glass mirrors that we know today were invented in the sixteenth century by Venetian glassmakers, and were coated with mercury that was far superior in its reflective properties. It is from these early designs that the modern glass mirror was born - although now often backed with silver or aluminium - carrying on a tradition of providing both functionality and decoration. The end of the First World War, and the birth of the Art Deco movement, saw a radical shift in the course of mirror design.
Discover Art Deco Mirrors
The Art Deco era takes its name from the French Arts Décoratifs and is considered by many to have begun in Paris during 1925. Ending around two decades later with the Second World War, this period in design is responsible for massive changes in home décor, departing heavily from the Victorian era that preceded it. With less focus on overly ornate elements, Art Deco designs employ strong, geometrical composition and a strict adherence to symmetry. The mirrors of the era are typical of the greater aesthetic principals of Art Deco, and as a result of the booming machine age, many designs are sleek and made from 'exotic' materials, embracing both power and technology. Considered by most buyers to have retained their beauty, these pieces can be pleasant and useful additions to a modern home.
Materials Used in Art Deco Mirrors
While the functioning elements of any mirror are simply glass and a metal coating, Art Deco designs often have frames that are made from a selection of distinctive materials.
| Material | Description |
| --- | --- |
| | A tough and easily welded iron alloy |
| Wood | Species used included mahogany, ebony and rosewood |
| Chrome | An alloy of the element chromium that offers an attractive, shiny finish and is often applied as a thin coat around another metal. |
| Bronze | A strong and hard metal alloy consisting of copper and tin |
Types of Art Deco Mirrors
Below are listed some of the varieties that a buyer may encounter when browsing eBay.
| Type | Description | Advantages | Considerations |
| --- | --- | --- | --- |
| Mantel Mirror | Large flat mirror designed to be hung or rested on a mantel. | · Can add a decorative functionality to a room. | · Can occupy most of a mantel's space. |
| Wall Mirror | A mirror with the ability to be hung on flat surfaces such as walls or doors. | · Can be hung in the exact position that suits the user. | · Can vary in size from face-only to full-body length. |
| Hand Mirror | A small mirror with a handle. | · Compact and manoeuvrable. | · Only gives a small area of reflection. |
| Make-up Mirror | Smaller than the hand mirror, often in a hinged case. | · Can be placed in a bag or purse for transportation. | · Too small for most purposes other than make-up application. |
| Dressing Table Mirror | Designed to rest on a dressing table, often giving several reflections. | · User can see their appearance sitting down, and from several angles. | · Need to be rested on a flat surface. |
Factors to Consider When Buying an Art Deco Mirror

Before deciding on a particular
Art Deco mirror
, a buyer may wish to consider a few further factors.
Antique Value – Considering that many professionals consider pre-1930s items to be antique, a buyer may want to check the exact age when assessing the value.
Glass Refitting – The value of an Art Deco mirror is foremost in its frame, however, a buyer should check the state of the glass to learn if it is original or replaced, as this can affect both value and functionality.
Bronze Disease and Rust – Iron and bronze are both susceptible to corrosion, some of which can spread without being remedied. A buyer should make sure to check the state of metal components.
Reproductions – A buyer should be aware that products are also manufactured in what is called Art Deco 'style,' and that these are not considered original Art Deco pieces.
Typical Features of Art Deco Mirrors

1. Depicted Scenarios
Art Deco mirrors will often have the depiction of a scene – such as Dianne the Huntress – adorning the mirror. These figures are often minimally clothed and accompanied by wild animals.
2. Etching
Patterns, usually of minimal floral design, are often engraved into the glass itself. This technique is reserved for the edges of the mirror so as not to obscure the user's reflection.
3. Fan Design
A common motif in Art Deco design is that of an open fan. With strong geometric symmetry and simplicity, the fan can constitute the shape of the entire mirror, or the decorations that adorn it.
4. Bevelling and Scalloping
The glass used in Art Deco mirrors is often sloped on the edges (bevelled) and the mirror can also carry indentations like that of a scallop shell.
5. Peach Glass
A common colour for decorative glass in Art Deco mirrors, peach is considered somewhere in between red and pink in shade.
6. Triptychs
Art Deco mirrors, especially dressing table mirrors, can come with two extra, hinged extensions to the mirror that gives slight side angle reflections of the user.
7. Silver and Gold Leaf
Used for gilding, gold and silver can be hammered extremely flat and be used as a decorative coating to the frame of an Art Deco mirror.
How to Care for Art Deco Mirrors
By following a few simple points, a buyer can help keep their Art Deco mirror in good condition.
The cleaning of metal frames is not always recommended if they have built up an authentic patina over the years. This patina can potentially add to the authenticity of a piece and protect it from further damage.
Use warm water and a lint-free cloth – avoiding cleaners containing ammonia or vinegar – when cleaning the glass surface.
Cleaning agents of any kind should not be applied directly to the mirror, but placed on a cloth first.
If noticing brighter patches of colour within the patina of a bronzed frame, take the mirror to an antique professional, as it may be indicative of corrosive 'bronze disease.'
Ensure that mirrors, if made of antique wood, are not kept near fires or in direct sunlight. A wooden frame is also best left out of dry air, such as that found in attics.
Art Deco Mirror Manufacturers
Piguet
Walker & Hall
Frankart
Dufrene
Subes
Bel Geddes
Brandt
Finding Art Deco Mirrors on eBay
Once you determine the type of Art Deco mirror you want to purchase, visit the Antiques portal on eBay, click on Art Deco and start searching item listings. The Categories list on the left-hand side of the eBay page helps to narrow the search.
Searching forArt Deco Mirrorson eBay
Search eBay listing titles for specific words when shopping for Art Deco mirrors. For example, to find a bronze Art Deco mantel mirror, type 'bronze Art Deco mantel mirror' into the search box, and then click the Advanced button to customise the results. Also visit eBay's Search Tips page for more advice on searching for Art Deco mirrors with keywords. If you can't find the exact mirror you want, try shopping eBay Stores.
Conclusion
The purchase of a mirror from eBay can bring both functionality and decoration to home décor, and the unique style of the Art Deco era can be a distinctive addition in a modern setting. Before deciding which Art Deco mirror is right for you, it is best to take into consideration the above-mentioned guidelines to address the many questions that may arise when browsing the site. Factors such as the definition of the Art Deco era, the types of mirrors available on eBay, the materials commonly used for construction, and simple tips for maintenance can all affect a purchasing decision. Once you have collected this information, you can buy an Art Deco mirror safely and securely on eBay.