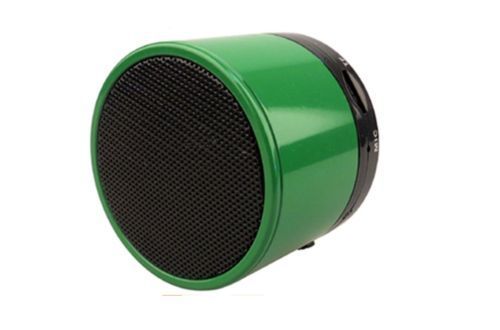 The prevalence of smart phones and MP3 players has reached such a level that most people are now armed with some form of handheld device - usually stored in a pocket. The modern trend is now for music collections to be stored digitally, and the most convenient storage system is a phone. However, the speaker systems in mobile phones will always struggle to be heard in crowded rooms, so social gatherings or large rooms will require a more powerful solution. Audio docks are growing increasingly popular because of their versatility. They can be located in almost any environment, and battery-operated models mean a power supply is not always necessary. With an impressive range of functions and the power to make themselves heard in even the noisiest of rooms, audio docks are simple to use and highly convenient. There are dozens on the market, and consumers have several options to consider before making a purchase that best suits their requirements.
The Various Types of Speakers and Audio Docks
The ability to simply hook a mobile phone onto a dock delivers almost instant music around the home, at work or even sitting outside. There are two main choices to consider, however, and which one is chosen will depend on exactly where it is to be used.
| | |
| --- | --- |
| Traditional Speaker Docks | Standard or traditional audio docks are designed to cradle the device in a slot that has been specifically designed for a particular model. MP3 players, iPhones, Samsung mobiles and most other handheld devices have audio docks specifically designed for them. Some systems will feature a line-in input that uses a 3.5mm audio jack. There are some devices that will charge the device during playback as well. |
| Wireless Audio Docks | Wireless audio docks do not require a physical connection between the audio device and the speakers. The two main types of wireless audio dock are Bluetooth A2DP and Apple's AirPlay. These systems can also be connected to computers and gaming consoles. |
What Are the Different Types of Wireless Audio Dock?
| | |
| --- | --- |
| Apple AirPlay | Apple AirPlay audio docks are only designed to work with other Apple products; they include iPhones, iPods, and iMacs. Although they require a WiFi system, systems with LCD screens can receive album art and song information over the ether. |
| Bluetooth A2DP | Bluetooth A2DP is used with most other mobile devices. Tablets, laptops and MP3 players are often Bluetooth-enabled also. They do not require WiFi connections, as they are paired directly with the music source, but they are not capable of displaying information in the way Apple's AirPlay audio docks can. |
Choosing an Audio Dock That Is Perfect for the Job
There is always a decision to make when shopping for audio docks, and it will often come down to a choice between mobility and power. Consumers should decide whether they want music on the move or a fixed music station that is capable of high performance.
| | |
| --- | --- |
| Portable Speakers | Portable speakers provide the most mobile music experience, as they can be carried in bags or in one hand. They are lightweight and extremely simple, and that makes them perfect for picnics, an office desk or a small gathering of friends. However, power is limited, and they are not suitable for large rooms, large outdoor spaces or very busy and noisy environments. |
| Transportable Speakers | Transportable speakers are larger and heavier than portable speakers, but they offer a far more powerful music experience. They are still relatively easy to move, making them perfect for people who want great sound quality in different rooms of a home. |
| Shelf Systems | Shelf audio docks are basically stereo music systems with a range of functions and customisable features. They are designed to remain in situ, and they will normally require a permanent power supply. Many systems come with a subwoofer for extra power. Shelf systems are great for large spaces and large events. |
Other Audio Dock Features to Consider
| | |
| --- | --- |
| Sound Quality | Systems with adjustable treble and bass will usually deliver the highest levels of performance. Although more expensive, they allow users to customise their listening experience. |
| Power Source | Portable and transportable systems will often have options for batteries as well as mains electricity. This gives users the flexibility of moving the audio dock around without the need to search for power outlets first. |
| Apps | Apple's Airplay system has a number of compatible apps that allow users to control their speakers via a remote control panel - perfect for quick access at a busy party. |
| Radio | Many transportable and shelf audio docks include AM/FM radio, DAB radio, or a wireless Internet capability that allows radio stations to be streamed to the device. |
| Charging Dock | The option of charging a device while it is playing is available on most shelf and transportable audio docks. |
| | Users can set their systems to wake them up with their favourite music. |
| LCD Screen | An LCD screen allows users to customise their listening experience. Some models will also display song information, navigation menus, and album art. |
| Speakerphone | Some audio docks will allow users to speak hands-free through the system's speakers. |
| Remote Control | Playback controls and volume can often be controlled remotely with an infrared or Bluetooth handheld device. |
Other Connection Options Available
| | |
| --- | --- |
| Video Output | The ability to connect an audio dock to a TV, DVD player, Blu-ray player, or digital TV receiver can add a new dimension to the movie-watching experience. |
| Aux Input | Most shelf audio docks will have AUX inputs for the connection of various other devices such as laptops and desktop computers. |
| USB Connection | A USB connection will usually be capable of receiving music from tablet computers, smart phones, and computers. |
| Wireless DLNA | A relatively new technology is called Digital Living Network Alliance, and it allows media sharing across any devices connected to the network. This is perfect for the streaming of music from a storage source. |
| Extender Cable | An extender cable can be used if a phone or MP3 player does not fit directly onto the cradle, or it can allow the phone to be used while music plays through the speakers. |
How to Buy Audio Docks on eBay
The eBay website makes it very easy to find the best audio dock for the job. Users can start browsing items for sale in seconds by typing a search term into the text-entry box near the top of the page. However, that can deliver a number of irrelevant results. In order to limit the results to only those audio docks that meet exacting specifications, consumers should use eBay's category-based search facility. Searching for audio docks should begin with the clicking of the All Categories link that can be found near the top of the page.
A drop-down menu will appear, and the Sound & Vision link should be selected, followed by the Search icon. The page will reload, and a new set of sub-categories will appear on the left of the screen. From that list, iPod & MP3 Player Accessories should be selected. The page will then reload once again, and a new set of sub-categories will appear. The Audio Docks & Mini Speakers category should be clicked, and the user will then be presented with a list of audio docks currently for sale. It is possible to further narrow these results by using the check-boxes on the left of the screen. Results can be narrowed by factors such as brand, compatible models, condition and features.
Conclusion
Audio docks for mobile phones and MP3 players give people the option of enhancing the sound quality of their devices. Choosing the system that is most suitable depends on where and how the user will play music. Those who want a system that can be carried easily and operated in almost any environment should seriously consider portable speakers. However, these devices will lack the power required to be heard over large gatherings or in big, open spaces. Shelf systems are ideal for large spaces or those who like to play their music at high volumes. People looking for a combination of mobility and power should consider purchasing a transportable audio dock. Although it can still be moved relatively easy, it has the power and customisable features to perform in a wide range of situations and environments. With such an extensive range of audio docks , users can combine mobility and sound quality seamlessly.