A blood pressure monitor can be an invaluable medical monitoring tool, and even save your life if you have a heart condition, hypertension, or a high risk of heart attack. An automatic blood pressure monitor is easy to use and offers fast results. Learning about what to look for in an automatic blood pressure monitor allows you to choose the right one for your needs.
Automatic Blood Pressure Monitor Placement

Blood pressure monitors are available for the wrist, finger, and upper arm or bicep. Most doctors recommend avoiding the first two and only using the bicep monitor, because this offers more accuracy and more consistent monitoring. Bicep monitors feature an inflatable cuff that wraps around the upper arm, which offers the most reliable blood pressure reading. If you need the blood pressure monitor for any medical reasons, such as diabetes or hypertension, then it is very important to choose the bicep monitor rather than another option.
Automatic Blood Pressure Monitor Certifications
The best blood pressure monitors are certified or validated as matching the standards required for medical blood pressure monitors. While there are many brands available in the UK, you can check the Dabl Educational Trust to see if the blood pressure monitor you want is validated in the UK. Moreover, look for a monitor with a certificate from The British Hypertension Society, from the International Protocol for the Validation of Automated BP Measuring Devices, or with both of these certifications to ensure that the device you choose is of sufficient quality to provide you with medical quality results.
Automatic Blood Pressure Monitor Features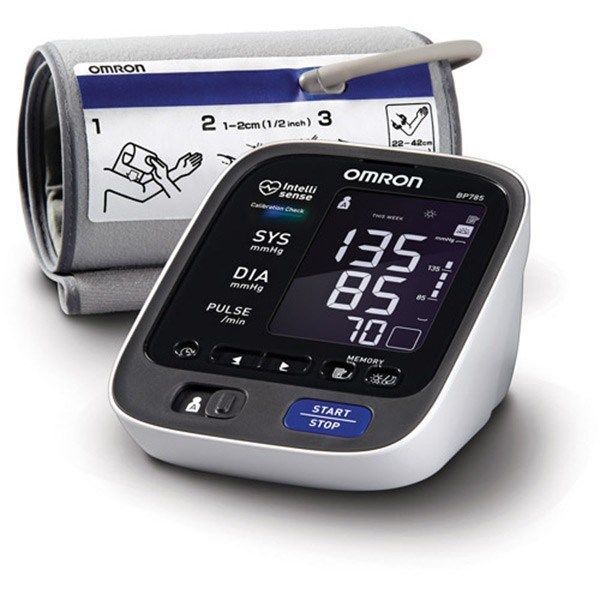 Various automated blood pressure monitors have different features. For example, some monitors feature a basic LED screen that displays the results. Others are programmable and allow the user to create a profile, set normal results, and get alerts when results are critical. Some blood pressure monitors feature Bluetooth and can sync data to your smartphone.
Automatic Blood Pressure Monitor Cuff Size
The cuff size is the last thing that you have to consider when buying a blood pressure monitor, but it is an important consideration. Most blood pressure cuffs are 'one size fits all' but it is a good idea to check the exact measurements. Children require blood pressure monitors with small bands, and anyone with large or muscular arms requires a larger band. Checking the physical dimensions of the cuff before buying the monitor ensures that it fits you before you spend the money.