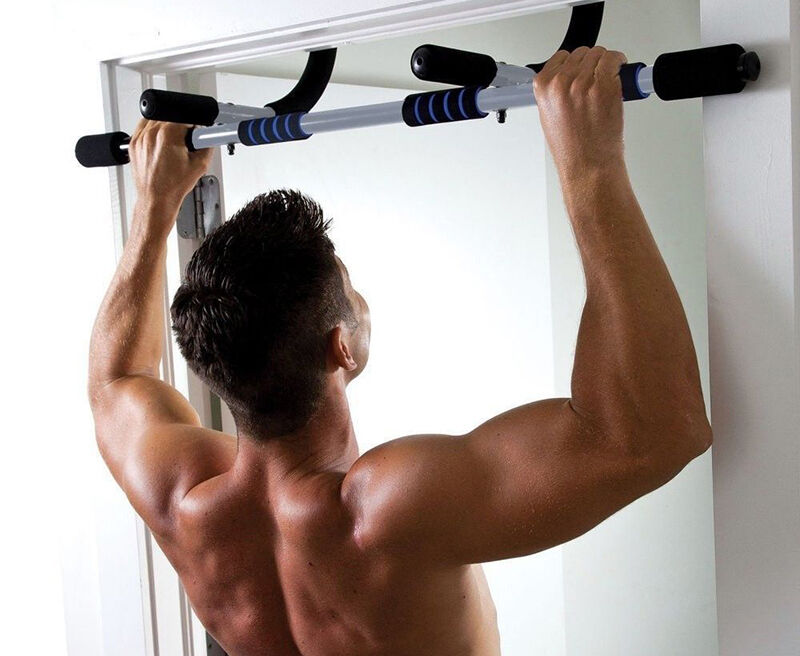 When undertaking a new exercise regimen, the accessibility of proper equipment oftentimes presents one of the greatest challenges. In addition to the time spent actually working out, not everyone can easily fit a trip to the gym into their schedule or budget. Fortunately, staying in shape at home does not necessarily require a full array of gym equipment. Start getting in shape with a convenient exercise door bar.
Choose the Right Location
Unlike certain other traditional forms of exercise equipment, a door pull-up bar offers an elegant solution to one of the main problems created by maintaining an array of different machines and apparatuses capable of providing a full-body workout: a lack of space. Even the most efficient all-in-one home gym systems take up a considerable amount of room, but a door bar occupies a minimal amount of space, and users can also leave it hanging innocuously in the door frame. However, before investing in one, make sure you have a proper place for it. Though designed to be adjustable to fit most doorways, especially tall or wide doorways can cause problems when securing or accessing the bar, as can close proximity to walls or other fixtures. For situations that cannot work with a door bar, consider similar options, such as a wall-mounted pull-up bar.
Consider Workout Style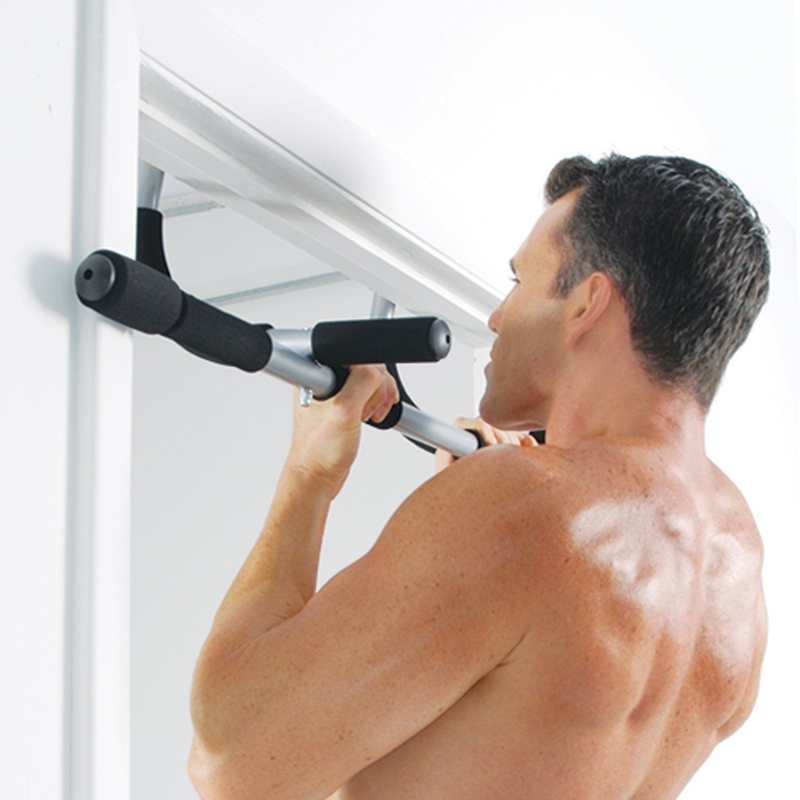 When selecting the proper door bar for your needs, take into account your intended workout plans. Just as a seasoned CrossFit veteran demands more from their equipment than a new gym-goer, your skill and intensity levels dictate the choice. For those with absolute bare-bones needs, a straight bar akin to a shower curtain tension rod does the job. Those in the market for something a bit more comprehensive might instead elect for an advanced product, such as the Iron Gym pull-up bar, that, in addition to featuring a variety of grips suited to performing differentiated pull-ups, can also see use in other exercises, such as sit-ups and push-ups.
Enhancing Daily Life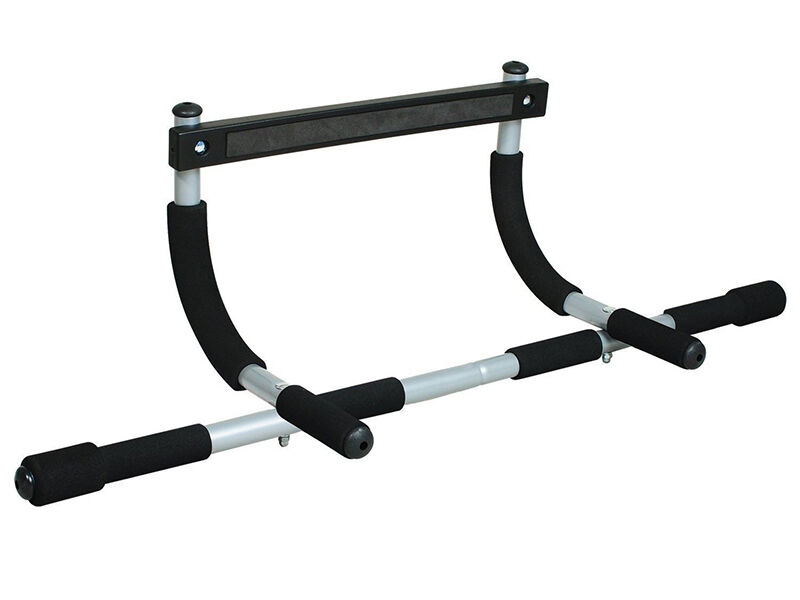 At the end of the day, buying an exercise door bar constitutes only the first step on the path towards fitness. To maximise its usefulness, take steps to incorporate it into your daily routine. If possible, install the bar in a heavily trafficked location so that it acts as a constant reminder to exercise. Additionally, pair it with the use of other equipment, such as resistance bands, to break up the monotony and provide a well-rounded workout experience.