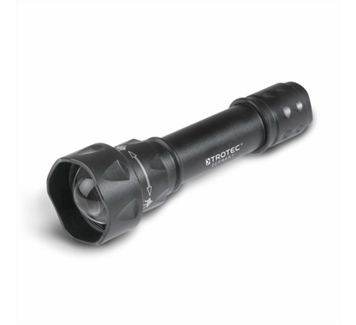 Torches are necessary for emergencies and can be kept at home, at work, or in the car. They are designed to provide a quick, localised light when needed. LED torches are durable and can last for long periods of time. They produce light through light emitting diodes (LEDs), making them cooler and more energy efficient. They are coated with a clear, solid resin, which helps them to withstand the toughest conditions. The number of LEDs in the torch determines its brightness. They are ideal for emergencies as they are single units that do not need to be assembled.
LED torches come in various sizes and styles. They are usually battery operated, but some have an internal power source that can be charged by shaking or winding. LED torches are typically more expensive than traditional torches. However, the money saved in batteries and bulbs often offsets the cost. When buying an LED torch on eBay it is useful to understand the different types and the best way to search for them.
Types of LED Torch
There are various types of LED torch that differ in style and in the way that they are carried. Buyers should consider the best type based on their personal requirements and how the LED torch will be used.
Handheld LED Torches
Handheld LED torches have a cylindrical form. They usually consist of a light bulb mounted in a reflector, a lens to protect the light source and reflector, a battery, and a switch. These torches vary in size, usually depending on the battery that they use. Larger LED torches measure 10 to 25 centimetres in length and take either C or D cell disposable or rechargeable batteries. Smaller handheld LED torches often take AA or AAA batteries.
There are also LED torches with an internal power source that can be charged using an AC adapter. Handheld LED torches usually have an adjustable beam, allowing the light to be altered. Handheld LED torches are often kept in an easy to find place for emergencies. They are also useful for camping or by anyone responsible for safety. Smaller torches are lightweight and dependable.
LED Headlamp Torches
Standard LED headlamp torches are attached to an adjustable elastic headband that is usually worn around a person's head or mounted on a helmet. LED headlamp torches are primarily used to provide light to dimly lit or dark areas and are ideal for someone looking for a combination of a highly illuminated torch with the convenience of being hands-free. They are useful both indoors or outdoors, and provide a range of brightness levels that can provide pinpoint or flood lighting, and everything in between. They can be up to and sometimes more than 600 lumens bright, emitting light from up to 50 individual LED bulbs. LED headlamp torches are used by a variety of people including outdoor enthusiasts, the emergency services, and a range of industries such as building, mining, and jobs performed at night.
LED headlamp torches vary in weight and size depending on their use: the casual outdoor hiker may prefer a lighter, more compact LED headlamp torch, while an outdoor electrical worker may need a more durable, high-usage model. The battery usually determines the torch's size and weight. Some LED headlamp torches use a simple AAA cell battery, while others have a rechargeable lithium-ion battery.
Emergency LED Torches
In the event of an emergency, light should be considered along with food, water, and shelter. If buyers are putting together an emergency or survival kit for a natural disaster, a power outage, or any situation where lights or power are not readily available, then they should consider buying an emergency LED torch to keep at home, at the office, or in the car.
Like other LED torches, emergency and survival torches provide long lasting, bright, and power-efficient light and are usually powered using either cell or rechargeable lithium-ion batteries. However, failsafe emergency LED torches are available in wind-up or shake varieties, so they are still usable when the initial power runs out. Some are also combined with a radio. Emergency LED torches are durable, portable, and reliable. They can also be found in the form of lamps and fixtures.
How to Buy LED Torches on eBay
LED torches can be found on eBay in a variety of ways. Using the search bar on the eBay home page, buyers can use keywords to find the desired item with ease. For those who are unfamiliar with the various types of LED torches available, eBay offers an easy to navigate category search option. This is a user-friendly method that provides a large number of listings. Buyers can also use the advanced search feature to filter the listings by category or item. After the initial search, the listings page allows buyers to search by sub-categories like condition, price, location, and features.
Performing a general search, for example, by typing "LED torches", displays a large number of item listings: buyers using eBay are often attracted because of the large selection of items, but browsing through all of the products may not be the best way to find the right item. Fortunately, eBay has filters, keyword searches, and advanced methods to help buyers to focus their search results on specific features that they are looking for.
Searching for LED Torches by Condition
Buyers looking for LED torches should consider the condition of the item when searching. While new items are readily available, an inexpensive alternative would be a pre-used torch. Buyers should always ask the seller what condition the torch is in before placing a bid. Sellers should include a description of any imperfections the torch may have in the item listing.
Understanding Item Condition
All sellers must adhere to eBay's guidelines when describing the condition of their items. Their listing should be written in standard terminology, and include a brief definition of the item's condition in the Item Specifics section. LED torches described as "new" must still be in their original packaging. LED torches described as "like new" appear to be new, but have been removed from their original packaging and have no signs of wear and tear, and all parts are present and in working order. LED torches described as "Very good" may have been previously owned and used, but have minimal wear: the torch must be free from visible damage, including scratches, cracks, or defective battery connections.
LED torches described as in "good" condition should function properly, but may have small cosmetic defects such as scratches, stains, or visible signs of use on the torch's grip. LED torches described as "Acceptable" function as they ought to, but have obvious signs of wear and tear, imperfections, and may be missing unnecessary parts or accessories.
Searching LED Torches by Location
It is a good idea to consider location when purchasing an item on eBay because of the cost of postage and packaging. To search by location, filter the listings by item location. This allows the buyer to specify their desired location in relation to their postcode. If the cost of postage and packaging is out of the buyer's budget range, then finding a local seller and arranging a collection of the LED torch may be a cost-effective option. Always communicate with the seller to see if he or she allows local collection. This information should be included in the item description. If it is not included, then it may be worth asking the seller anyway as they may be willing to help to reduce the delivery costs.
Buying LED torches with Confidence
Most listed LED torches are accompanied by a picture of the particular item. Always read the item description and information before purchasing, as the picture may not always represent the exact model, manufacturer, or type that you are looking for. Buyers should examine all listing pictures for visible signs of damage or imperfections on the torch. The pictures should be thorough enough to provide useful visual information to the buyer, so that they know exactly what they are purchasing. If the buyer is not satisfied with the images listed, then they are encouraged to ask the seller for additional pictures of the torch.
Always find out if the seller has a returns policy. If buyers are considering the return of an item, then they should bear in mind that all postage and packaging and postal insurance costs are likely to be non-refundable. The seller should state their returns policy in the item's description. If you are unsure about any aspects of the seller's policies, or if there are any questions about the LED torch, then contact the seller directly through eBay.
Conclusion
eBay offers a wide selection of LED torches. When purchasing a torch, eBay buyers should consider the various types and which is the most appropriate. A handheld LED torch may be sufficient for a weekend camping trip, but those putting together an emergency kit should consider an emergency LED torch, which has the ability to operate when the standard battery power has expired. Understanding the types of torch helps a buyer to make an informed decision and also makes the process of searching for the ideal torch more simple.
Buyers should also familiarise themselves with eBay's terminology regarding item condition. Guidelines have been set in place to help buyers and sellers to avoid confusion about an item's condition when communicating with each other. Buyers should also examine all of the details and pictures in the item listing carefully in order to ensure a positive transaction and a happy online shopping experience on eBay.