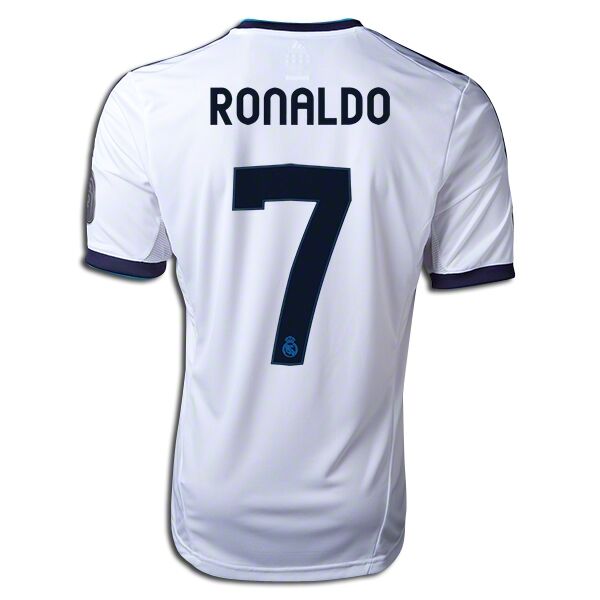 Sports memorabilia have always been popular among fans and among the most sought after memorabilia are football ones. While almost every football fan would love to get their hands on official signed football shirts, they may not be very easy to find. Fans and professional collectors often collect signed football shirts for themselves, while others like to gain a profit from acquiring and selling these shirts. However, buying a signed football shirt from individuals can be risky unless they can provide proof of the authenticity of the signed shirt.
To buy official signed football shirts,, buyers should have sufficient knowledge of the types of signed shirts, as well as on how to spot a fake signature or shirt. Fans and collectors can purchase official signed football shirts on eBay, which is a great place to shop for sports memorabilia as one can easily find signed shirts from around the world on the website. When shopping on eBay, buyers should know how to look for the shirt they want and also how to determine the quality and value of a shirt.
How to Choose an Official Signed Football Shirt
An official signed football shirt can be either an actual shirt worn by a player or an original replica. These two types of shirts have different values, so buyers should know exactly what they are buying to determine the actual price of the signed shirt. There are also some sellers who sell unofficial football shirt replicas and even shirts with fake signatures. Therefore, it is important for buyers to find out the condition and originality of the merchandise to avoid paying more than what the item is worth.
Types of Signed Football Shirts
The condition of a shirt determines its value, so it is important for buyers to know the condition and originality of the shirt before buying it on eBay. Original replicas are always worth more than fake shirts even if the signatures on the shirts are authentic. For real collectors, knowing the condition and type of the shirt is extremely important when buying it.
Official Game Football Shirt
An official game shirt is the shirt worn by a player in a game. Game shirts are quite rare on eBay but are also very valuable and can fetch a small fortune. Buyers must be very careful when buying official game shirts and should only buy one with the proper certificate of authenticity. If there is no certificate, buyers should be sure of the shirt's condition and value before buying it. These shirts often have stains and look worn, but those are signs that can help prove the authenticity of the shirts.
New Football Shirt
A new shirt can come from two sources: an individual or an official merchandise dealer. New signed football shirts are usually sold by a team's official store or other dealers. Some individual sellers purchase brand new shirts to get them signed and then sell them to other collectors. New signed shirts often cost more than used shirts, and are more valuable.
Used Football Shirt
A used or worn football shirt is one that has been worn by somebody other than the football player who signed it, usually by sellers themselves or other people. Used signed shirts are less valuable than new ones but buyers should still consider whose signature is on the shirt, when it was signed, and how old it is. For example, a used shirt signed by a star player at the FIFA World Cup finals would most probably cost more than a new shirt signed by a player from a small football club. When buying a used signed shirt, fans should check the condition of the shirt as any damage may reduce its value.
Types of Signature on an Official Signed Football Shirt
Besides looking at the condition of the shirt, eBay buyers should also examine the type of signature on the shirt. First of all, it is important to determine whether the signature is authentic or not. Next, buyers should know the type of signature on the shirt as it determines the shirt's value. Some types of signed shirts are certified signed, certified signed in person, and signed in person.
Type of Signed Shirt

Certificate of Authenticity

Description

Certified signature

Yes

Usually signed at private signings to be sold by an official dealer or as contest giveaways;

May have many close duplicates

Certified and signed in person

Yes; sometimes also a photograph as proof

Shirt is usually brought to a public signing by a fan

Signed in person

Yes or no

Usually signed when the fan meets a player in person

Multi-signed shirt

Yes or no

Shirt has been signed by more than one person, sometimes by the whole team
In general, certified signature shirts are extremely valuable as they are often brand new shirts and have clear signatures. This is followed by certified and signed in person and signed in person shirts. Multi-signed shirts can be extremely valuable depending on whose signatures are on the shirt, the condition of the shirt, and also whether or not the signatures are certified authentic. Some sellers also have framed signed shirts. These shirts are often in very good condition and are thus, valuable. Alternatively, buyers can frame their shirts after purchasing them on eBay.
Looking for an Official Signed Football Shirt on eBay
eBay has many signed football shirts from various countries and football clubs. To find the right shirt, buyers can simply use eBay's search function and look up the shirt and signature of the football player they want. In the search, buyers can specify the player who wore the shirt, its club, and also year. Besides just searching for an official signed shirt and buying it, buyers should also be able to determine the shirt's value to avoid paying more than the shirt is worth.
Spotting a Fake
Fake products are everywhere and buyers should always exercise caution no matter what they buy. The same goes for when purchasing signed football shirts. First of all, one must always ascertain if the signed shirt is certified or not. If it is not certified,, buyers should always look closely at the photographs of the shirt and try to determine its condition.
Evaluating the Seller
It is also important to contact the seller and ask some questions about the shirt. Ideally, sellers should be able to give buyers all the necessary details about a particular shirt such as where and when it was signed, and so on. If a seller seems to have a large number of signed shirts of popular clubs and players like Manchester United,, Chelsea,, Rooney,, and Maradona,, it is possible for the goods to be fake; however, this is not always the case. These shirts are very hard to come by, and even harder to find in large quantities. Buyers should also look at the seller's customer feedback as it is quite a good indication of the seller's reliability. Buying official signed football shirts is a big investment especially when buying very rare and valuable items. Therefore, buyers must always do their best to find out the authenticity of the shirt they want to buy.
Conclusion
Official signed football shirts can be quite pricey especially if they are signed by a very popular player. Besides looking at the player who signed the shirt, buyers can also determine the value of the item from its condition, the year the shirt was used, and the certification for the shirt. Types of shirts buyers should know are new, used, and game shirts. Official game shirts are worn by a player during a match and can be very valuable depending on who wore the shirt and when. Having the proper certification for a signed shirt can prove that it is genuine. Therefore, buyers must always look for certified shirts if possible.
Non-certified shirts are often obtained by the seller personally and are cheaper than certified signed shirts. However, buyers must be careful when buying a non-certified shirt as it can be fake. When shopping on eBay, it is important for buyers to look at photographs of a signed shirt so they can evaluate the shirt's condition and authenticity. Buyers should also get more details about the shirt from the seller if the information provided is not sufficient.