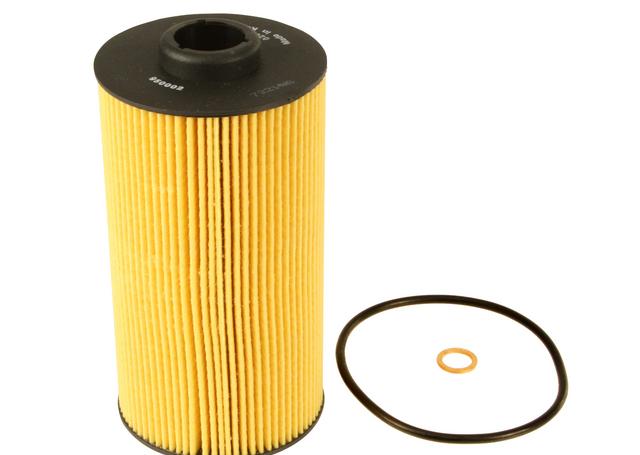 People purchase Skoda cars because they are affordable and efficient. In order to keep a Skoda car running efficiently, it is important for car owners to perform routine maintenance. Changing the oil is perhaps one of the simplest and most important procedures to perform on a car regularly. Typically, car owners should change the oil in their vehicles every 3,000 miles, or 5,000 kilometres, though some makes and models do not require oil changes as frequently. At the same time as an oil change, the oil filter also needs to be changed. The oil filter captures debris that is in the oil as it is going through the engine. This helps to keep the oil cleaner for longer.
Many people simply take their cars to mechanics for their regular oil changes, but some owners perform the procedure themselves. Those who have never changed the oil in their Skodas before may not know which oil filters to purchase for their cars. Taking the time to differentiate between the different types of filters and find the right sizes makes the shopping process much easier. While oil filters are not expensive when compared to other car parts, shoppers can still save money and find great deals on oil filters for their Skoda cars on eBay.
About Skoda
Skoda is an automobile manufacturer that is a subsidiary of Volkswagen and based in the Czech Republic. The company's annual car sales are close to 1 million. Skoda manufactures several models of lightweight passenger cars. Because of the compact size, these cars are more efficient than many other cars in their class. Skoda cars are affordably priced and are not expensive to maintain. In order to preserve the power and efficiency of the engine, it is important for Skoda car owners to perform routine maintenance.
Determine the Model of the Skoda
When shopping for an oil filter, it is important for the car owner to determine the model of the Skoda he or she owns. Not all oil filters fit all models of Skoda cars, so it is important to determine the correct model. Additionally, the year of the car should also be determined. As technology advances, the manufacturer often updates the design of the filters as well. Skoda has nine models currently in production, including the Octavia, Fabia, Superb, and Roomster. Oil filters for models that are no longer in production are still readily available.
Select the Type of Oil Filter
Different cars have different needs depending on the type of engine and the oil that is used. This means that several types of oil filters are available. While they all perform the same function, they have different designs. The two types of oil filters used in Skoda cars are described in the table below. A shopper should select the type that is compatible with his or her vehicle.
| | |
| --- | --- |
| Type | Description |
| Spin-On | Metal canister that attaches to the side or bottom of engine block; easily spins on and off; disposable; used in petrol models |
| Cartridge | Enclosed filter inside the engine block; mess free; generates less waste when replaced; more efficient than spin-on; used in diesel models |
It is important for shoppers to understand the differences between the two types of oil filters before making a selection as the installation procedure can vary and the filters operate quite differently.
Tools for Replacing the Oil Filter
While the spin-on oil filter sounds simple to install, it cannot always be replaced by hand. Exposure to the heat of the engine can cause the oil filter to fuse or become stuck. Additionally, it should be screwed on securely to ensure that it remains in place. An oil filter wrench may be necessary to take the oil filter on and off. Fortunately, these wrenches are universal and fit all sizes and shapes of oil filters. A band is secured tightly around the filter and the handle provides the necessary leverage needed to loosen or tighten the oil filter. Other tools with pliers and chains are also available depending on the type of oil filter used.
Select an Oil Filter
Once the correct size and type of oil filter is determined for a particular model of Skoda car, shoppers find that they still have a number of options to choose from. Several manufacturers produce oil filters for Skoda cars and prices can range widely. Some are better than others, so shoppers should take the time to consider this when shopping for oil filters.
Part Manufacturer
Many manufacturers make oil filters for Skoda, including WIX, Comline, and Mann and Hummel . Each manufacturer has its own reputation in terms of the quality of its products. Some are better than others, and some car owners have a preference as to which manufacturers they like to purchase oil filters from. Other car owners know nothing about the manufacturers and may have trouble deciding which manufacturer to go with. Before buying an oil filter, Skoda owners should research the different brands and read reviews. The eBay forums are another useful source for learning about which manufacturers provide the better quality products.
Price
Price is another factor that should be taken into consideration when purchasing an oil filter. Shoppers need to keep their budgets in mind when making their selections. The price range for oil filters varies greatly, with some being as low as £1.99 and some being more than £40.00. Price is not always an indicator of quality, but some brands are known to be more expensive than others. Additionally, different auto part shops and sellers offer different prices. Shoppers may need to look around at different retailers to find the best deals.
Condition
It is not uncommon for car owners to purchase used car parts to save money. In the case of an oil filter, it should always be purchased new. An oil filter that has been used is full of dirty oil from the engine and should not be reused. When purchasing from a private seller, shoppers should be sure that the oil filter is clean and has not been installed on another Skoda previously.
Consider Other Parts for Maintaining a Skoda
When shopping for an oil filter, it is not a bad idea for car owners to look for other Skoda parts required for routine maintenance of the vehicle. The oil filter is replaced every time the oil is changed in the car. Other parts should also be checked and replaced at this time to ensure that the vehicle runs properly.
Air Filter
The air filter captures dirt and debris to prevent it from entering the engine. When the filter becomes too dirty, this obstructs the flow of air into the engine. This can reduce the fuel efficiency of the vehicle and make the engine work harder than it needs to. The air filter should be replaced every time the oil is changed. If the filter becomes torn, wet, or shows signs of wear sooner, it should be replaced sooner.
Windscreen Wiper Blades
The windscreen wipers are used to remove water from the windscreen when driving in the rain. They are responsible for clearing the windscreen so that people can drive their cars safely. The blades are made from rubber and can begin to crack or tear over time. In order to work effectively, the windscreen wiper blades should be replaced as soon as they begin to show signs of wear. Typically this is about every six months. Car owners should consider replacing the windscreen wiper blades at every other oil change.
How to Buy an Oil Filter for a Skoda on eBay
Rather than shopping around to compare Skoda oil filters and find the best deals, you can do all of that in one place on eBay. This large online marketplace allows private sellers from all across the UK to sell their oil filters and other car parts. You can find great deals on the oil filter you need for your Skoda or even locate a hard-to-find oil filter for a classic Skoda. In order to find the widest selection of products and find the best prices, you need to know how to search the site effectively.
Searching for Oil Filters
Begin your search for a Skoda oil filter by using the basic search function. Enter keywords to describe the part that you need in the search bar. If you know the model number or size of the Skoda oil filter that you need, then enter it into the search bar. If not, a general search for 'skoda oil filter' is a good place to start. Once the initial search results are returned, you can specify the year and model of your vehicle, as well as other options to locate the correct size. From there, compare listings to decide which one you wish to purchase.
Conclusion
The oil filter is a small and inexpensive part of a car engine that essential for the vehicle to run efficiently. Every time the oil is changed in a car, the oil filter should be changed as well. This way the dirty oil and other debris are not filtered back in with the clean oil. An auto technician is able to easily locate the proper oil filter for a Skoda car, but those who perform the task themselves may not know which type of oil filter to buy. For this reason, car owners should take the time to learn the differences between the different types of oil filters and locate the proper sizes and model numbers for the oil filters that fits their Skodas. Additionally, a car owner needs to consider replacing the air filter and the windscreen wiper blades at this time, too. Performing routine maintenance ensures that the vehicle runs smoothly and efficiently, and it also prevents more costly repairs from needing to be made farther down the road. When looking for deals on oil filters and other parts for a Skoda, shoppers can quickly and easily find what they need on eBay.