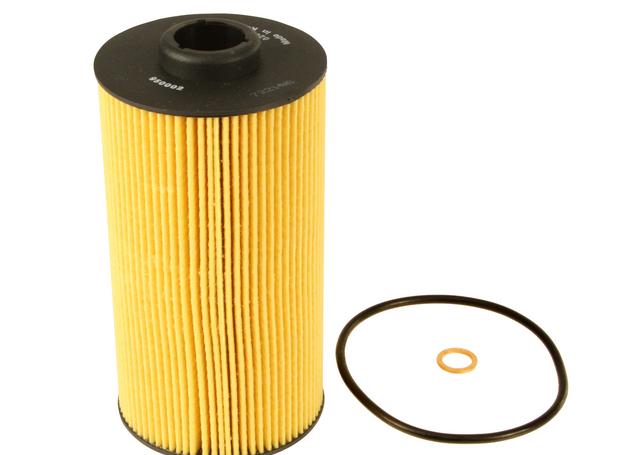 Alfa Romeo, originally named Societa Anonima Italiana Darracq (SAID), was founded in 1901. By 1911, it was established and well known within the sport of racing, successfully competing in many categories, including Grand Prix, Formula One, touring racing, and rallies. Alfa Romeo produces expensive, high quality sporty cars, so engine protection is vital. This protection comes in the form of premium oil filters that are valued for their high flow rates and high efficiency.
Oil is used to clean the Alfa Romeo engine, as well as to help to maintain an ideal engine temperature. It also acts as lubrication for several moving parts. However, over time, the oil can become contaminated. To prevent contaminants from reaching the engine, Alfa Romeos are equipped with a filtering device, known as an oil filter. When purchasing an oil filter for an Alfa Romeo on eBay, buyers should understand the function of oil filters, consider the various types, learn how to change this engine part, and familiarise themselves with eBay's buying process and the different features that this online marketplace has to offer.
Function of Oil Filters
Oil filters are the primary defence for the engine's crankshaft and camshaft bearings. They are designed to strain the dirt, carbon, metal particles, and other debris that is picked up by the oil in the Alfa Romeo ' s engine during circulation. If not removed, these particles can cause engine parts to deteriorate at a faster rate. Long-term damage, such as part or engine failure, can also result, leading to expensive repairs. This means that filtering helps to keep the Alfa Romeo running smoothly and in good condition.
Types of Oil Filter
There are several types of oil filter considered compatible for an Alfa Romeo. When choosing the best type, buyers should consider the oil filter's dirt holding efficiency and its overall quality, as well as their driving habits. The common types and their description are listed in the table below.
Type of Oil Filter

Description

Mechanical

Uses a fibrous material in a pleated design to trap oil contaminants

Clogged by debris and other particles over time

Needs to be cleaned often

Magnetic

Prevents oil contamination by using small electromagnets to catch the particles as the oil flows through the oil filter

Does not need to be replaced, but should be removed and cleaned periodically

Does not filter as much dirt as other types

Centrifugal

Induces centrifugal force by spinning, which traps contaminants

Has two parts: a fibre material that filters debris and a housing chamber that spins
While most oil filters look similar, they have different characteristics and part numbers because each one is made for a specific car and engine. Small differences in the threads or gasket size are common. It is important to note that using the wrong oil filter can cause oil to leak out of the engine or cause the filter to fall off, leading to engine damage.
Changing the Oil Filter
Over time, the oil filter tends to accumulate trapped dirt and eventually begins to block the passage of oil. However, there is a bypass valve that allows oil to pass through in the event that the filter becomes obstructed, but this causes accelerated engine wear as it also allows dirt to enter the engine. This means that it is important to clean or change the oil filter before this situation occurs.
Car owners should begin the oil filter changing process by locating the oil filter under the bonnet of their Alfa Romeo. Next, find the oil drain cap and slide a drain pan underneath it. Only then should the cap be removed using a socket spanner. Once all the oil has been drained, use the socket spanner to remove the oil filter bolt carefully. Then the oil filter can be removed and replaced. Buyers should complete the process by sliding the bolt back into place and tightening it with a spanner.
Searching for an Oil Filter for an Alfa Romeo on eBay
When searching for an oil filter, it is possible to browse the eBay website without having to buy immediately. However, in order to be eligible to make a purchase, buyers must complete the eBay registration process. Registration allows buyers to interact with other eBay members. Buyers can save their searches and receive notification whenever items they are looking for become available.
To navigate to eBay's variety of oil filters, buyers should start their search on the eBay home page. Using the search bar, type in any key terms related to the item. Buyers may choose to simply search for oil filters or type in more specific keywords, such as Alfa Romeo oil filters. A more specific search narrows down the listings, although searching this way often excludes items that may have been of interest to the buyer.
Alternatively, buyers can use eBay's advanced search feature to narrow down item listings by category or price. This feature also allows buyers to search by location or limit the listings of oil filters to those sold by Top-rated sellers.
Search by Make, Model, and Year
In order to purchase the right oil filter for an Alfa Romeo, buyers should familiarise themselves with the make, model, and year of manufacture of their car. This information means that the part number of the oil filter can be found easily without removing the filter from the car completely. Buyers can also consult the Alfa Romeo's owner's manual for information regarding the exact oil filter specification.
Search by Part Manufacturer
There are many different part manufacturers of oil filters that range from high quality to low cost. Provided the part number is correct, all oil filters should work with the engine, regardless of the manufacturer. However, high quality oil filters, often preferred by Alfa Romeo drivers due to their superior performance during racing, are thought to filter out smaller dirt particles better than others and may have a longer lifespan.
Buyers may also have the option to choose between original equipment manufacturer (OEM) replacements and aftermarket oil filters. OEM replacement filters are made based on the specification used for a factory new vehicle, while aftermarket oil filters are made by third parties that can design specialist parts, which are often preferred by car enthusiasts due to their high filtration level.
Search by Seller
Searching by the seller can help buyers to feel more secure throughout the purchasing process. By using this filter, buyers can narrow down result listings for eBay Top-rated sellers. Top-rated sellers are recognised by the eBay community for providing excellent levels of customer service and receiving high ratings from past buyers consistently. They are known for dispatching items quickly and providing accurate item descriptions. These sellers undergo regular reviews to ensure that they comply with eBay's high standards.
Buyers can also use the filter option to narrow down items by a specific seller. This is ideal for buyers that have had transactions with particular sellers and have established a close business relationship with them.
Ask a Question
If not all questions regarding an oil filter are answered by the seller's item description, buyers are free to use the "Ask a question" feature on the item's listing page. This link is designed to help buyers to communicate effectively with the seller. Good sellers are generally happy to answer any questions a buyer may have.
Completing a Purchase with PayPal
PayPal is a convenient and trusted way to transfer money on eBay. Many transactions are completed successfully by using this method. When paying by PayPal, a buyer's bank information, including their credit card number, remains confidential and is never seen by the seller. Credit cards and debit cards are also accepted methods of payment. While sellers have the ultimate control over the forms of payment that they are willing to accept, buyers should never pay by cash or cheque.
Conclusion
Choosing the right oil filter for an Alfa Romeo is important because the component is essential to protecting the engine. When searching for oil filters on eBay, buyers must first consider the model and year of their Alfa Romeo because this correlates directly to the proper oil filter part number. If an incompatible oil filter is used, damage to the Alfa Romeo's engine can result.
In addition to the model and year, buyers should also consider the type of oil filter that they wish to use. Mechanical and centrifugal oil filters are disposable, while magnetic oil filters never need to be replaced. However, magnetic filters do not filter out dirt as well as their counterparts, making them less than ideal for the high quality engine needs of an Alfa Romeo. Whether searching for a high quality or budget oil filter, eBay offers consumers a number of convenient search options. Buyers can browse the eBay website using the search bar or may choose to use the advanced search feature. Regardless of which method a buyer decides to use, becoming familiar with eBay's guidelines and payment options helps to ensure a positive shopping experience.