Some situations require a fancy touch. Whether the goal is luxurious or whimsical, an ostrich feather boa adds that special detail and hint of personality that elevates a look. When choosing a feather boa, consider the intended impact, durability, and quality. Taking into account the various qualities of the boa lets you choose the accessory that puts the fun in a hen night outfit, the spice in a Burlesque costume, or the vintage flair in a period dress.
Length

The majority of feather boas sold for adults measure between 1.8 and 2 metres in length. Shorter versions are available for children, and some longer versions are produced for additional dramatic flair, but the standard length is an appropriate choice for most people. As you generally wear boas around the shoulders or looped through the arms, consider your height and the length of your arms to ensure proper fit. As these long accessories can be overwhelming, look for integrated thumb loops fit so the boa moves along with the hands and arms. This is particularly useful for a performance or a period effect, as with a 1920s feather boa.
Weight
The weight of the feather boa is an indication of its quality and plushness. The least expensive and lowest quality boas are generally 25 grams. These boas feature fewer ostrich feathers woven into the cloth string, and in some instances, the string may be obviously visible in between the feathers. This makes these lighter-weight versions most appropriate for one-time fancy dress use. A thick feather boa generally weighs 80 grams. This luxurious weight is the most expensive, but also the most opulent. These boas feature tightly woven feathers that cover the entire string for a plush look. A mid-quality compromise is a 40-gram boa, which has fewer feathers but still offers a fuller look than the cheapest costume version. These mid-grade boas are popular for use as ostrich feather trim.
Colour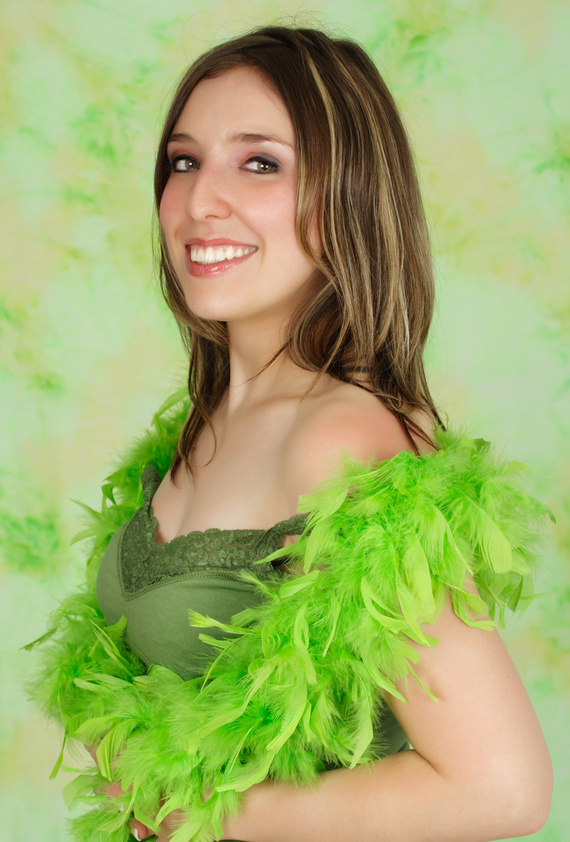 After being sanitised, feathers are dyed a wide range of hues. Choosing the colour ideal for a hen night boa, costume detail, or glamorous touch to a night out adds a fun detail to your outfit. A red feather boa and ostrich feather fan combine for a dramatic, sultry look, while a pink feather boa is a softer, more feminine touch. Colours can even emphasise a theme, such as a silver feather boa for a birthday celebration or a black feather boa for an edgier fancy dress. Be careful when choosing deeply coloured boas to ensure the dye is colourfast, as bleeding dye can stain other clothing.