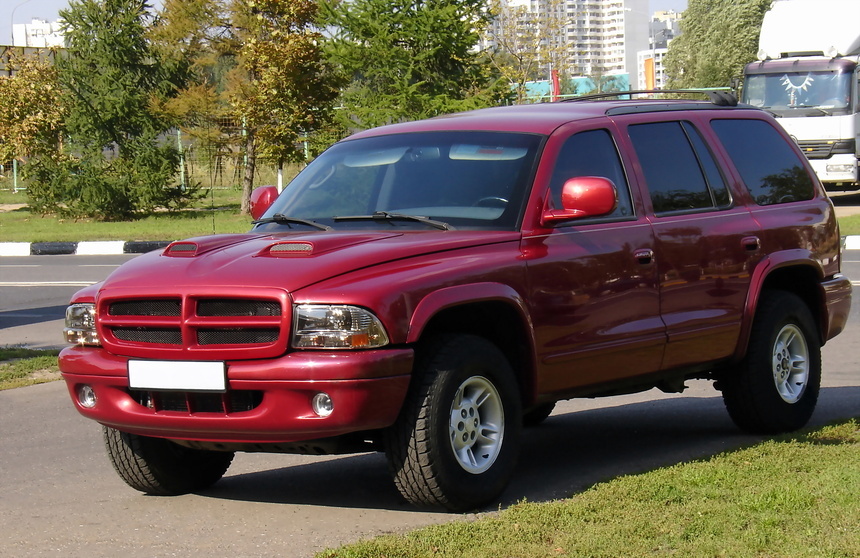 Sport utility vehicles (SUVs) are versatile and have a large seating capacity. They offer ample interior space, a higher driving position, and more luggage room than traditional cars. They are a popular choice for families, and are designed for both on and off-road use; many have four-wheel drive capabilities and a high engine capacity.
SUVs come in a wide array of classes and sizes. Mid-sized versions typically seat five people, while larger SUVs can seat up to eight or nine people comfortably. SUVs also vary greatly in their fuel efficiency, which is often directly correlated to the size of the vehicle. They can be purchased in both new and used condition. When purchasing an SUV on eBay, buyers should consider the various SUV classifications, take into account the factors that help to form a well made purchasing decision, and familiarise themselves with eBay's buying process and the different features that the online marketplace offers.
Types of SUV
There are various types of SUV on eBay. Choosing the right one depends heavily on how the vehicle is to be used. The common SUV classifications and a description of each of them can been seen in the table below.
SUV Classification

Description

Mini

Short wheelbase

Highly manoeuvrable in tight spaces

Compact

Larger than the mini by about 25 centimetres

Better acceleration, handling, and performance

Features a more comfortable interior and a better selection of features

Popular models include the Toyota RAV4, Honda CR-V, Ford Escape, and Suzuki Grand Vitara

Mid-sized

Suits the needs of many families

Greater power, more interior space, and greater sense of safety when compared to the mini and compact versions

Many feature an optional third-row of seats

Most have a standard V-6 or optional V-8 engine

Popular models include the Ford Explorer, Jeep Grand Cherokee, Chevy Blazer, and Dodge Durango

Large

Offers drivers more luggage space and interior room

Typically features seating for eight or nine people

Popular models include the GMC Yukon, Chevy Tahoe and Suburban, and Ford Expedition

Crossover

Unibody construction with independent suspension and all wheel drive

Popular alternative to traditional truck-based SUVs

Typically achieves better fuel economy and offers more comfortable interiors than many other versions

Handles similarly to a car

Equipped with a four or six-cylinder engine

Popular models include the Ford Edge, Kia Sportage, and Honda Pilot

Luxury

Comes in many sizes

Leather seats

Navigation systems

Onboard entertainment system

More expensive than other versions

Popular models include the Cadillac Escalade and Mercedes-Benz GL450

Off-road

Short wheelbases, high ground clearance, and four-wheel drive system able to navigate rough terrain

Popular models include the Nissan Xterra, the original Ford Bronco, and the entire Land Rover series

Hybrid

Great fuel economy

Typically revamped versions of non-hybrid models

Offers similar features to more traditional versions

Popular models include the Ford Escape, Mercury Mariner, and Toyota Highlander
When choosing the most appropriate SUV, buyers should consider the type of towing power they need as well as the type of road conditions they drive in. Large SUVs are ideal for drivers that require greater towing power and they offer greater safety in snowy or slippery road conditions. On the other hand, smaller SUVs are well suited for smaller families or those looking for a fuel efficient vehicle.
Factors to Consider When Searching for an SUV on eBay
There are many factors to consider when searching for an SUV on eBay, including seating capacity, safety, engine size, fuel economy, and vehicle mileage. These factors can help buyers to narrow down the best possible SUV for their needs.
Seating Capacity for an SUV
The size of the SUV is an important factor that can affect fuel efficiency greatly as well as overall passenger comfort. While larger SUVs offer ample luggage space, smaller SUVs provide better fuel economy. Those planning to take longer trips where luggage space is necessary may benefit from a larger model. Some SUVs have a back seat that folds down to allow more luggage room if needed. If searching by SUV seating capacity on eBay, buyers should consider the size of their family. Smaller families may prefer a five passenger SUV, while larger or growing families may need an eight or nine passenger SUV with a third row of seating.
Safety for an SUV
Buyers should not overlook the aspect of safety when searching for an SUV. In general, larger SUVs tend to suffer less damage than smaller versions and offer better collision protection. Unfortunately, they are often more susceptible to tipping. As an added safety precaution, some SUVs provide electronic stability control to help to prevent sliding or slipping on the road. Other makes offer front and side airbags, traction control, tyre-pressure monitors, and seat belt pretensioners.
Engine Size for an SUV
SUVs generally come with a six-cylinder engine, providing a balance between power and fuel consumption. However, if planning to tow heavy loads, buyers should consider upgrading their engine to a V8. Eight-cylinder engines, while not as fuel efficient, offer greater acceleration and better support when towing. On the other hand, several smaller SUVs have a four-cylinder engine, offering less power, but better fuel economy.
Mileage for an SUV
For used SUVs, buyers should check the mileage. It is best to exercise extreme caution if buying a vehicle that has been driven excessively, especially if the SUV has had multiple owners. A good rule of thumb is to look for SUVs with a mileage that averages at around 12,000 to 15,000 miles per year. However, vehicle mileage does not indicate how well an SUV has been maintained.
When purchasing an SUV on eBay, buyers should ask the seller to provide the logbook. Buyers should also obtain a vehicle history report. These detailed documents provide information about when the vehicle was serviced, what types of services were performed, whether the SUV has been in any accidents, and the odometer readings to confirm that the car is displaying the accurate mileage. A physical inspection of the SUV should also be done to check that the previous owner took care of it and that it is in good condition.
Evaluating an SUV on eBay
Buyers are free to browse the eBay website as a guest, but to buy and sell items, registration is required. By registering for an account, buyers can manage their buying activity, create reviews, and post messages to eBay's community boards.
Before finalising a purchase, buyers should review the listing's item description for the SUV carefully. Some buyers may want to take advantage of a good deal, and neglect to look at the details. Reading the item description ensures a clear view of the product. The description should always refer to the condition and specification of the SUV along with other relevant information. Sellers should also provide photos of the vehicle, preferable from multiple angles. If buyers still have questions, then they should use the "Ask a question" feature to contact the seller directly. Good sellers are more than happy to answer any questions to promote a positive transaction.
Delivery Costs
While some sellers may include delivery in the listing price, others require an additional fee for this service. Before finalising a purchase, buyers should always find out whether delivery is included as this can affect the final price of the SUV. It may be wise to search for a local seller, which means that it is easier to check the car and test drive it before purchase, as well as collecting it to eliminate delivery costs.
Feedback Ratings
Check a seller's feedback rating before purchasing an SUV. Ratings are determined by information provided from other buyers within the last 12 months. This information, along with the number of transactions that a seller has completed, can provide information about the level of service a seller provides. After receiving and driving the SUV, leave feedback for the seller. This can help worthy sellers find new customers.
Conclusion
Buying an SUV on eBay is a good option to take because buyers may get an excellent deal that means that they avoid paying the full retail price for the vehicle. The selection of SUVs on eBay is large, which allows buyers to choose from a wide array of both new and used models. When purchasing an SUV, buyers should consider how they intend to use their vehicle, as well as their budget. Mid and smaller size SUVs, while more fuel efficient, do not perform as well in adverse weather conditions.
Buyers are free to input their own search details using the keyword search. eBay's advanced search feature is designed to help buyers to narrow down their options to a more selective set of results. Whichever method buyers use, they should always read the item description carefully, familiarise themselves with eBay's feedback rating system, and contact the seller if necessary before making a purchase. Whether searching for an SUV for off-road travel or to accommodate a large family, eBay's online marketplace offers competitive prices to meet the needs and budgets of any buyer.