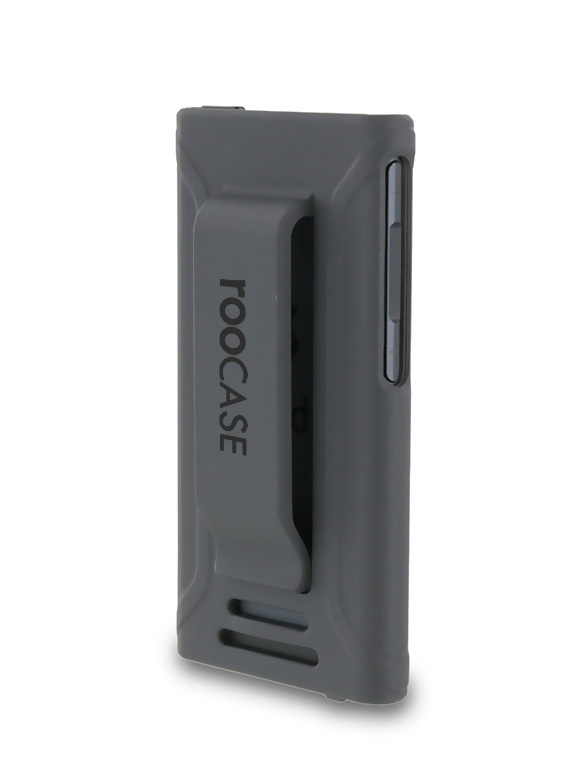 Many iPod owners see an iPod case as a must have item. Cases offer varying degrees of protection against drops and scratches, while the wide variety available to choose from allows personalisation of the iPod. An iPod case can be quite a personal thing, and everybody will have their own preferences, weighing up factors such as patterns and colour, protection and bulkiness.
About iPod Cases
There are a number of different iPod models available to buy, with each having their own selection of iPod cases to match the functionality of the iPod. While it is possible to use an iPod without an iPod case, due to the fact iPods are an expensive, and somewhat fragile, gadget to be carrying around, many people prefer to use a case to give it some extra protection. iPod cases are available in a wide variety of patterns and colours, from a range of manufacturers. While they are mainly a protective item for many, others buy a case primarily with changing the appearance of their iPod in mind.
Choosing an iPod Case
With so many different iPod cases to choose from, it helps to have a specific style of case in mind. The most important thing to remember is that each case is only designed to fit one or two iPod models. Even within one range, there are usually several iPod models with slight differences, which can mean a case that fits one generation of iPod perfectly will not fit another.
It is also important to think about the different features that iPod cases can offer, for example those which double up as wallets, or with a stand that comes out to make it easier to watch videos when travelling. The design and material of the case is likely to have a large impact on the price, with a plain case made from plastic likely to be significantly cheaper than one featuring a designer logo, or made from leather.
iPod Cases for Different iPod Types
Most people looking to buy an iPod case will already own an iPod. This will limit the number of cases available, as many are designed for specific types and generations of iPod. For anybody who does not already own an iPod, considering the features of the iPod itself and the available types of cases at the same time can help make the right decision as to which to buy.
Features of iPod Cases
The special features on offer from an iPod case will vary from model to model. iPods designed primarily with playing music in mind will have many fewer options available as they do not need any extra functionality to make things such as watching videos or using games and applications easier. As a general rule of thumb, the more advanced the iPod, the greater the choice of cases with special features that will be available.
| | |
| --- | --- |
| Waterproof | Electronic devices and water do not usually go well together. A waterproof case reduce the risk of the iPod getting wet and, therefore, prolong its life. While many people will not need this feature from their iPod case, those who frequently use their iPod outdoors, for example when walking or running, will find this a useful feature. |
| Shock protection | While any case will nearly always be better at protecting an iPod than no case, some are designed with shock protection specifically in mind. These cases are particularly good for children, or anybody else prone to dropping things, as well as those who will find themselves frequently holding their iPod outside, or anywhere else where there is a strong possibility of dropping it onto a hard surface. |
| Arm bands | Many people use their iPods for listening to music when out walking or running, and a case that can be strapped to the arm makes it convenient to carry the iPod at the same time as using it. |
| Kick stand | Cases with kick stands on the back are ideal for watching videos or viewing photos, as it will hold the iPod in place on a flat surface. Many different people find these useful, ranging from those looking to watch videos while travelling on trains and planes, through to those wanting to demonstrate something to a client, colleague or friend. |
| Flip Cover | Many modern iPod models have touch screens. Flip covers allow the iPod to be protected when in a pocket or bag, with the covers being easily flipped over to make it easy to access the screen and use the touch screen functionality. Many of these cases also double up as wallets. |
| Additional battery power | Users of some of the more feature packed iPod models will no doubt at some time found that they have used the iPod until the battery runs out. This is not generally a problem when using it at home, but for those who travel frequently, this can be problematic. There are now several types of iPod case available that feature an additional battery within the case, allowing it to be used for much longer. |
| Tools | Many of the earlier iPhone adverts were focussed around Apple's App Store, and the fact that there is 'an App for everything'. While Apps offer a huge amount of easily accessible information, they cannot help with physical tasks. This has led to a number of novelty Swiss Army cases, containing basic tools such as screwdrivers, blades and bottle openers. |
iPod Case Designs
There are almost too many iPod cases available to choose from. The type of iPod will limit the number of cases available, with the larger and more popular models usually having more to choose from, due to there being a bigger area for any designs to be printed on, and with designers seeing a bigger marketplace amongst the more popular iPod models.
| | |
| --- | --- |
| Clear | Many people choose an iPod over another brand of similar device because it is well designed and aesthetically pleasing. Putting a cover on the iPod, therefore, seems counter-intuitive, however going without a cover leaves the iPod open to marks and scratches from everyday use. A clear case will allow the design of the iPod itself to be clearly visible, but also offers some protection from everyday damage to the iPod. As these are plain, they are usually quite cheap and easily replaced if they do become scratched over time. |
| Designer logos, patterns, and pictures. | Many people have a favourite fashion brand, and are proud to show this off at any opportunity. This is something that has not been missed by designers, with many coming up with iPod cases with their logo on it. Some designers are more famous for their style of pattern or pictures, and have produced iPod cases showing off some of their best-selling patterns and most iconic images. |
| Characters | Characters from films and TV shows are popular with children and adults alike. Many of these characters, particularly those from cartoons, have found their way on to various iPod cases. |
| Custom case designs | There are a number of companies who allow users to create their own case design using one of their own photos. This opens almost endless opportunities, as the photos could be anything from pets and children, through to a scenic picture taken by a keen amateur photographer. |
iPod Case Materials
The majority of iPod cases are made from plastic, silicone or leather. Each have their own advantages and disadvantage.
| | |
| --- | --- |
| Plastic | Plastic is perhaps the most common material used for iPod cases as it is both cheap and durable. Plastic can be transparent or translucent, which is good for those still wanting to be able to see the design of their iPod underneath, but will give it some protection and can be almost any colour. It is also easy to print a pattern onto a plastic cover, so most cases with designs or patterns on are made from plastic. The main disadvantage of plastic is that it is not particularly flexible, so over time it can crack, especially if it is frequently removed from the iPod and put back on. |
| Silicone | Silicone cases are flexible, making them easy to get on and off. Their texture also offers a bit of extra grip, however, this can also be a disadvantage, as small particles such as dust will stick to it. |
| Leather | Leather or faux leather cases are usually used for flip style cases that are used to protect iPods with touch screens, or cases that are used for storing the iPod in a pocket or bag, but not designed to contain the iPod while it is being used. The down side of a leather case is that it can be scratched fairly easily, and also due to its properties, the limited number of case styles that are available made from leather. |
Find iPod Cases on eBay
To navigate to the iPod Case section of eBay, select Electronics & Technology from the menu on the left hand side, and then Sound & Video from the menu on the Electronics page. The iPod/MP3 Player Accessories menu will go to a page containing various accessories for different brands of MP3 player. Select the Cases, Covers & Skins option from the list of Categories, and it is then possible to select cases for specific types of iPod, for exampleiPod Touch or iPod Nano. Further links will then appear to narrow down the type of case. Rather than drill down through all of these menus, it is also possible to search eBay for terms such as 'iPod case' or 'iPod skin'. Adding a colour or material to the search will narrow down the results further.
Conclusion
There are a wide variety of iPod cases available to buy. The specific styles available are likely to vary depending on the model of iPod it is required to fit. Cases can be basic and mainly to be decorative, or can come with additional features that either make the iPod easier to use, or give it some sort of additional functionality, such as extended battery life or doubling up as a wallet.